Top 11 Amazing Auditions by Indians on Got Talent Shows!
Talent is something that Indians are blessed with; for centuries Indian art and talent has been admired globally. Music, dance, acrobatics, strength, and the utmost hunger to achieve the impossible makes Indians the best of the best performers globally.

There are a lot of talented acts from India that have showcased their skills on international stages. Here's a look at 11 such shocking acts that dazzled everyone with their auditions on Got Talent worldwide. These determined souls have put India's name high-and-shining in the international reality shows, mesmerising the audience and judges alike.
1) Akshat Singh won the heart of the judges and audience with his explosive dance
Hailing from Mumbai, 15-year-old Akshat Singh stunned the audience with his dance performance on Britain's Got Talent in 2019. Dancing to Nicki Minaj's Starships, he performed the splits at the end of his dance routine and declared 'fat people can dance'.
When asked about the reason for him auditioning to be on the show, Akshat answered that he has two mottos in life, "To be happy and make everyone happy" and "To show everyone that nothing is impossible in life"

Ant & Dec, the shows hosts, were so impressed by his performance and words that they awarded him with the coveted Golden Buzzer, sending him straight to the live shows. Akshat made it to the semi-finals before being eliminated.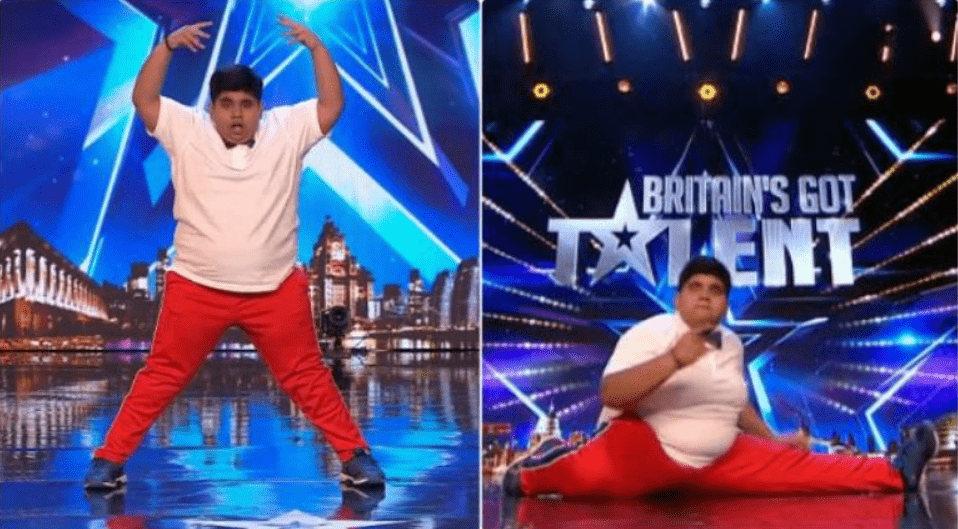 The judges loved his moves, with Amanda describing it as 'absolutely incredible' and Simon adding 'I was not expecting that'.
However, the Got Talent platform was not new to Akshat. He had appeared on India's Got Talent earlier in 2014, and although he failed to make it to the semi-finals, his dance to one of Salman Khan's songs went viral and brought him a lot of fame. He had already appeared on The Ellen DeGeneres Show in America and also appeared on Steve Harvey's Little Big Shots in Australia in 2017.
2) Artist Vilas Nayak paints a portrait of the Joker in less than 2.5 minutes
34-year-old artist Vilas Nayak, hailing from Karnataka, showcased his amazing speed painting skills on Asia's Got Talent in 2017. The performance left everyone in awe — in fact, judge David Foster was so impressed that he signed a check for $1200 to buy the painting right after the show.
Vilas was also a finalist on India's Got Talent season 3. He has performed in some of the most prestigious events like United Nations General Assembly, NBA half time show, and for eminent people like Former Presidents Sri Pranab Mukherjee and Dr. Abdul Kalam, and for PM Narendra Modi and the Japanese PM in Varanasi.
Speed painting is considered one of the hardest forms of art, and what makes this artist even more incredible is that he can also speed paint upside down.
Vilas moves with incredible speed and creates an image seemingly out of thin air. His website reads: "As the music reaches its crescendo, so do the brush strokes and before you realize there is a canvas of colors before your eyes. That's Vilas Nayak for you!", and it could not be more accurate.
3) Cousins Shakir and Rehan set the AGT stage on fire
The dancing brotherly duo of Shakir and Rehan dazzled everyone with their audition in the latest season of AGT. 9-year-old Rehan especially captured the hearts of the judges and the audience alike with his adorable looks and speech. For all of his cuteness, no one expected it when the little one starting performing all sorts of crazy stunts with his little cousin during their dance routine.
Their mind-blowing performance had everyone in the theater on their feet, applauding and cheering them on. "It really is amazing how much talent is coming from India," commented judge Heidi Klum.
4) The Bir Khalsa Group's (literally) smashing performance thrills the AGT audience
In 2019, the Bir Khalsa Group which comprises of Jagdeep Singh, Karamjit Singh and Kawaljit Singh's gave an incredibly scary and dangerous audition on America's Got Talent that left the judges and the audience gasping in shock.
The act involved Kawaljit pouring salt onto his eyes and then blindfolding himself, making it incapable to open his eyes. He then proceeded to smash the coconuts and melons placed around 7″6′ foot tall Jagdeep's body — with the danger of one wrong or inaccurate move smashing Jagdeep's head or limbs to a pulp.
Although the act was something new and bizarre to the audience, the trio assures that they are professionals who have been performing for around 20 years and therefore have no fear despite the danger.
In 2016, the Bir Khalsa Group actually attempted to break the official Guinness World Record for 'Most Coconuts Smashed Around a Person While Blindfolded' on an Italian Show. And although it sounds absurds, the daredevil duo succeeded by smashing 35 coconuts and are now record holders.
5) Strongman Manjit Singh's incredible feat of strength
In 2009, Manjit Singh was 59 years old when he wowed the BGT audience with his incredible display of strength and power. Manjit first blew up a hot water flask until it burst, and then pulled a minivan by his ears! His performance left everyone gripping the edge of their seats in fearful anticipation.
Manjit got three yeses from the judges, but unfortunately he did not advance to the next round. Nevertheless, he holds a number of Guinness World Records for feats of strength involving pulling large obstacles. He set his 54th record in 2013, where he pulled an electric car with just his eye sockets! He also appeared on the Jay Leno Show in LA where he lifted Miss USA with his ears.
6) Sand artist's stunning tribute to his mom leaves everyone in tears
Storyteller and sand artist Nitish Bharti showcased his beautiful art during his audition for Asia's Got Talent in 2015. Integrating elements about India into his art — such as agriculture, a traditional wedding, and the Taj Mahal — he painted an emotional and touching story.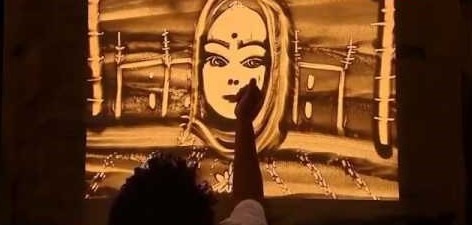 Nitish actually left his career as a math professor to pursue sand art full-time — now he uses his fingers to create wonderful stories out of simple sand grains. His creativity, skill, and speed, impress everyone who view it. He has also received praise from the likes of Amitabh Bachchan, Ratan Tata, Karan Johar, Yuvraj Singh, etc.
7) 10-year-old girl blows the judges away with her sweet singing
10-year-old Sourpanika Nair was born in Kerala's Trivandrum but has been living in the UK ever since her parents emigrated in 2014. Her parents recognised her interest and talent in music when she was just 2 years old. By the time she was in fifth grade, Sourpanika had performed in the London Palladium, in front of an audience consisting of 2,000 people. At the Rotary Festival in Colchester, she was deemed the singer of the year among all age groups.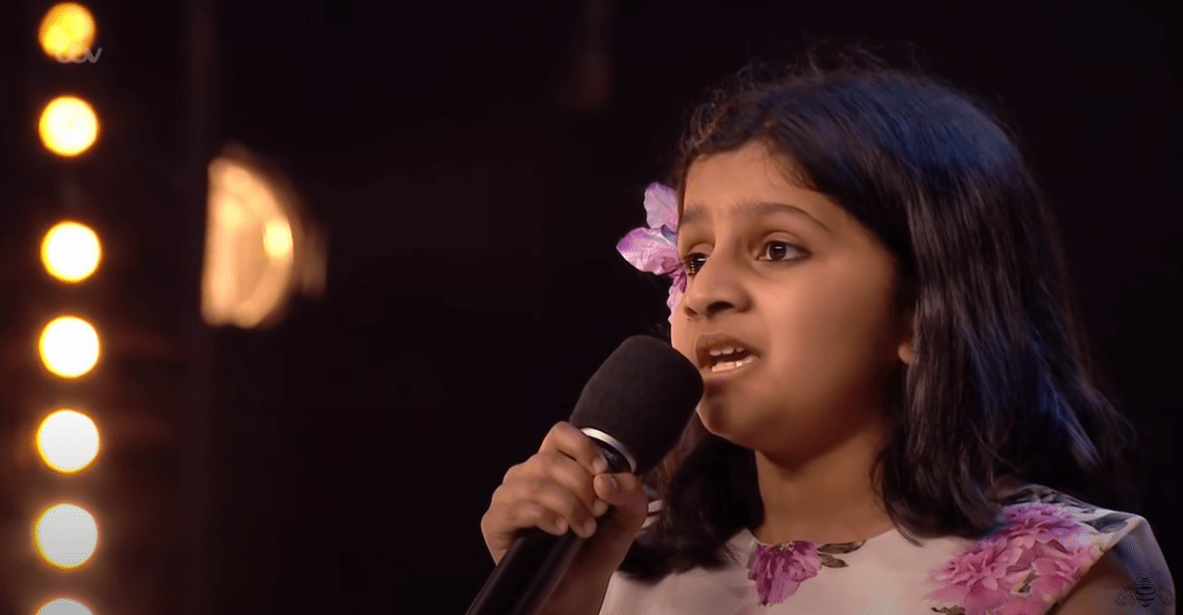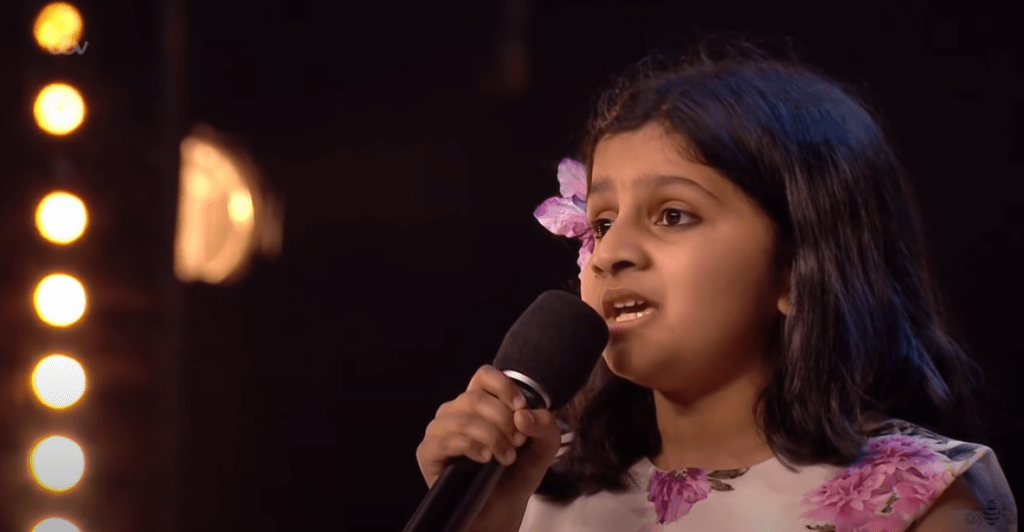 She auditioned for Britain's Got Talent 2020, and started off by singing Judy Garland's famous 'The Trolley Song'. But judge Simon Cowell unexpectedly stopped her midway, saying he didn't like the song choice. He instead asked her to perform a song from 'The Greatest Showman'. And sing, she did. Sourpanika blew everyone away with her perfect high notes and received a lot of praise from the judges. At the end of the audition, she walked away with four yeses.
8) When BAD Salsa turned out to be anything but bad
When 20-year-old Sumanth and 15-year-old Sonali introduced themselves as BAD Salsa, it's safe to say the judges were a bit confused. Turns out it was just an acronym that stood for Bivash Academy of Dance. The name of their dance company was very ironic, given how phenomenal the duo's performance actually was.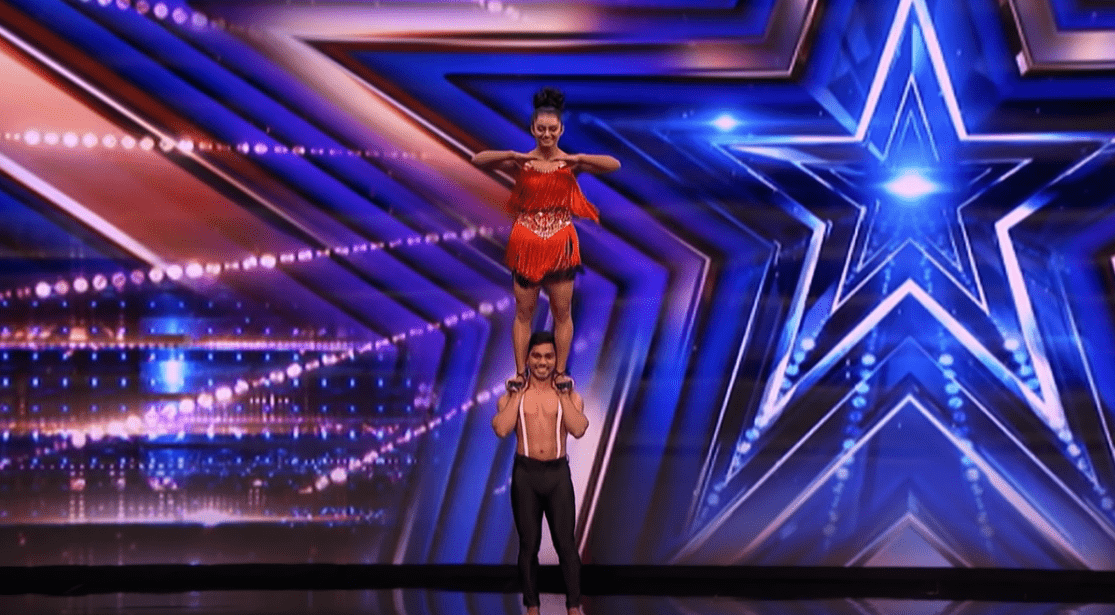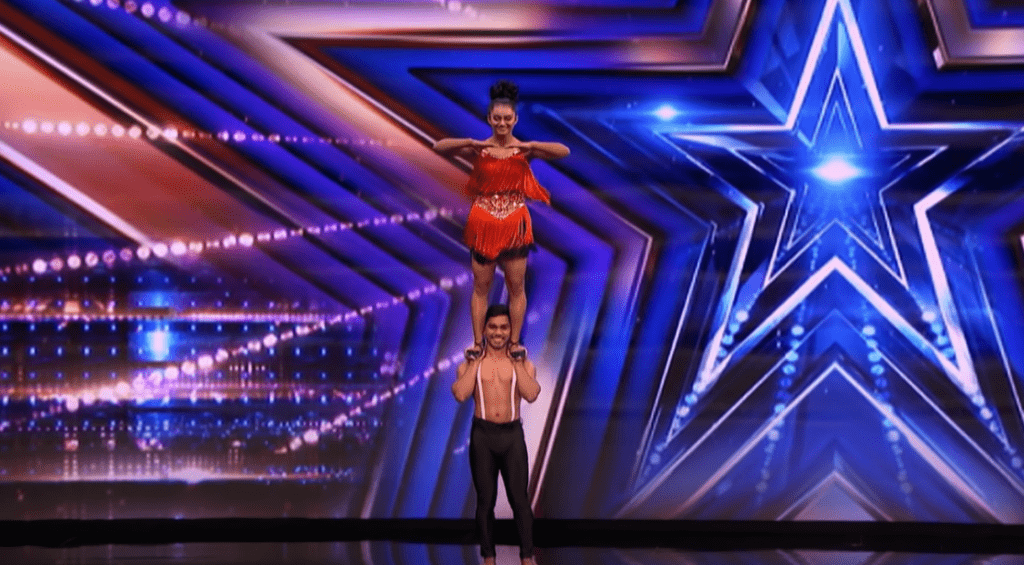 The duo auditioned for America's Got Talent 2020, but had actually previously won on India's Got Talent. Their energetic and dangerous stunts right from the start of the audition had the audience gasping in shock and excitement. The pair reportedly practice for about 8 to 12 hours a day and follow a strict diet. No wonder their strength and stamina is through the roof.
9) Signature receives a standing ovation after a surprising audition
Signature is an English dance duo comprising of Suleman Mirza and Madhu Singh, and both the members are originally from Punjab. They auditioned way back in the second season of Britain's Got Talent, in which they took the runner-up position. In a unique twist, they incorporated Bhangra into British and Western style of dancing, and by the end of their act, the audience was on their feet.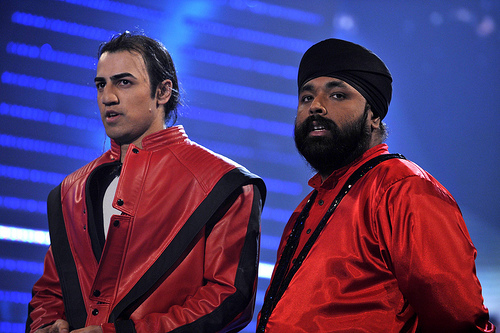 For their audition, Signature started off with Suleman doing a Michael Jackson tribute. Madhu came out pretending to be part of the cleaning staff, confusing the judges and audience. But he then proceeded to rip his costume off and started busting out some spectacular moves. Following the end of that season, Signature was given the official stamp of approval by Michael Jackson himself.
10) Cornell Bhangra's bold performance has everyone jamming out
Cornell Bhangra is a folk dance group that auditioned for Season 9 of America's Got Talent. They performed with an aim to promote awareness of Punjabi dance and culture. Their energetic and engaging routine had everyone smiling and dancing along in their seats. The colorful outfits and unique props added a more interesting and special element to their performance.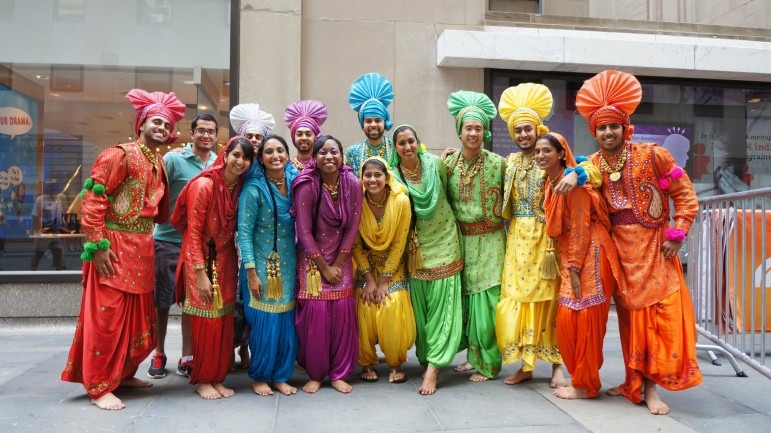 Judge Heidi Klum described the act as, "very new, very fresh, very joyful." Cornell Bhangra had also won the 2013 and 2014 championships of the World's Best Bhangra competition, but they, unfortunately, didn't go through to the semifinals.
11) Dance group from the slums of Mumbai defy gravity with their acrobatic dance routine
V.Unbeatable, also known as Vikas Unbeatable, took part in season 14 of America's Got Talent. They received a Golden Buzzer from basketball player and guest judge Dwyane Wade for their amazing, dangerous, and impressive performance during Judge Cuts. They finished the competition in fourth place but returned for AGT: The Champions 2, where they bagged the champions trophy and the cash prize.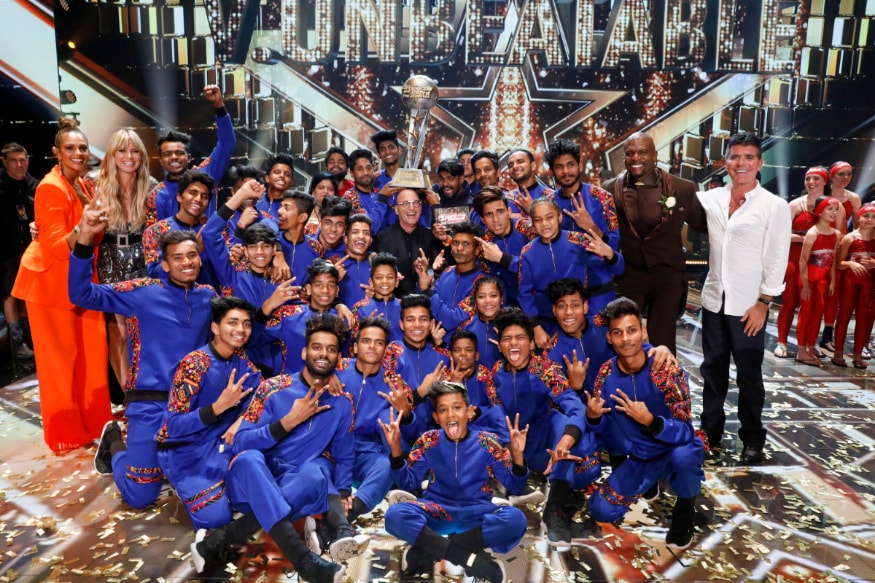 The dancers all come from the slums of Mumbai, where they experienced poor, crowded living conditions with no electricity and barely any clean drinking water. As dancing was not encouraged, they had to practice in secrecy. The V in the group's name is a tribute to a former crew member and founder, Vikas Gupta, who died while performing stunts during a rehearsal.
Click on the highlighted text if you wish to watch the audition and actual performances.