Mirzapur2: Facts, Trivia and Surprises!
For the uninitiated, Mirzapur is a series on Amazon Prime Videos that was premiered on Nov 16, 2018. Season 1 of the series was an instant hit with the fans with the dialogues, scenes and characters becoming a meme favourite. The season ended in a gory and tragic end that left the fans asking for more.

Season 2, is no different, although this time the creators have also shown the murkier side of UP politics along with the usual power struggle amongst gangs to take over Mirzapur. Let's take you through the #facts, #trivia and the #surprises in Mirzapur2 and how the creators, once again, ended Season2 at a crucial juncture for fans to wait eagerly for Season3.
The teasers and season 2 release announcement
Prime Videos used the curiosity of Mirzapur fans to increase the excitement levels before the launch of Season2 on Oct 23, 2020. It is interesting to see that they not only acknowledged the demands of their fans but dedicated the entire release video to Mirzapur Fans. Have a look.
The fans also loved the teaser videos and individual videos tweeted by Prime Videos. You can have a look at the same in another post "8 New Videos that tell you what's coming up in Mirzapur2." However, right now lets move on to trivia and facts related to the Mirzapur Series.
What did the trending hashtag #ms2w mean?
The hashtag #ms2w left a few fans wondering what it means. On the anniversary of Season 1 of Mirzapur (Nov 2019) the fans grew impatient and started a trend on Twitter and other social media asking Prime Videos when? and that's what the hashtag stands for
#ms2w
m – Mirzapur
s2 – Season 2
w – When

So when Amazon came out with the video announcing that Mirzapur season 2 will soon be out, it used the same hashtag to answer Mirzapur fans.
Fun Facts and Trivia
We know that you love Mirzapur and its characters so here are some fun facts and trivia. Have fun!
New Actors introduced in Season 2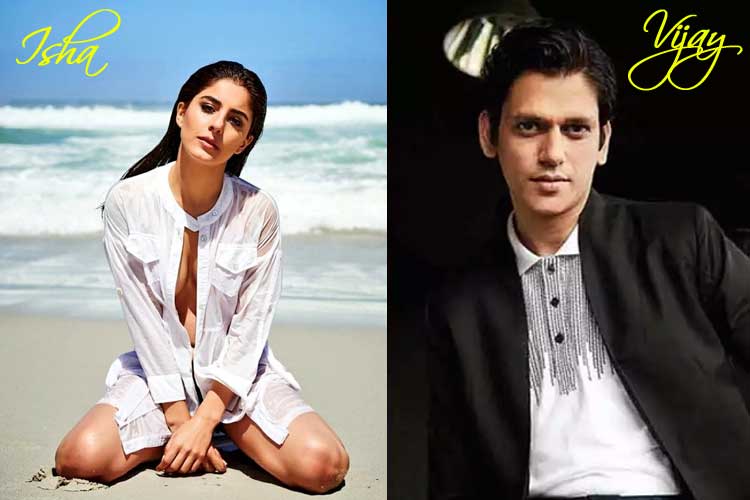 Isha Talwar and Vijay Verma joined the Mirzapur franchise with Season 2. Both of them are known faces and have appeared in popular movies and web series earlier. Isha is playing the role of Madhuri Yadav, daughter of the Chief Minister Surya Pratap Yadav and a widow who marries Munna Tripathi and eventually becomes the Chief Minister herself in place of her father who was murdered by her uncle J.P. Yadav.
Vijay Verma has once again proved his mettle with his double role in Mirzapur2. He plays the roles of twin brothers Bharat Tyagi (Bade) and Shatrughan Tyagi (Chotey) where the younger brother plays a more important role in the overall plot. Vijay's portrayal of love-smitten Chotey who's trying to prove a point to Golu Gupta as well as to his father Dadda Tyagi, a don from Bihar.
Real place, fictitious characters – A plot inspired by reality
Did you know that there is an actual city by the name of Mirzapur in Uttar Pradesh? Most of the shooting of the series happened in actual Mirzapur. Some of the shooting took place in other cities, in the state of Uttar Pradesh, like Jaunpur, Azamgarh, Ghazipur, Lucknow, Gorakhpur and Varanasi.

The characters are obviously fictitious and so is the story but the plot of the series is inspired by the crimes and politics in the state of UP.
The Capital of Carpet (Kaleen)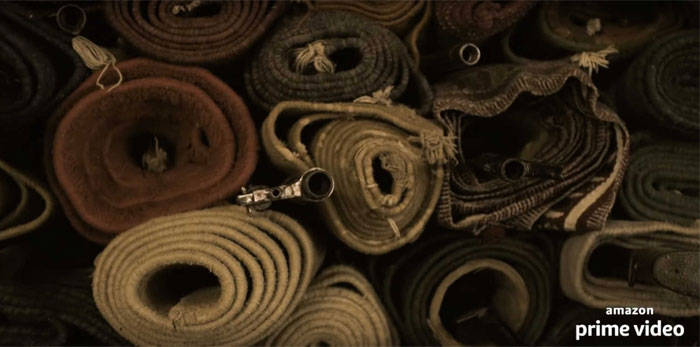 Did you know that Mirzapur is actually famous for its carpet ('Kaleen') industry? Now you know where the name Kaleen Bhaiya has come from.
Reel-life and Real-life Sisters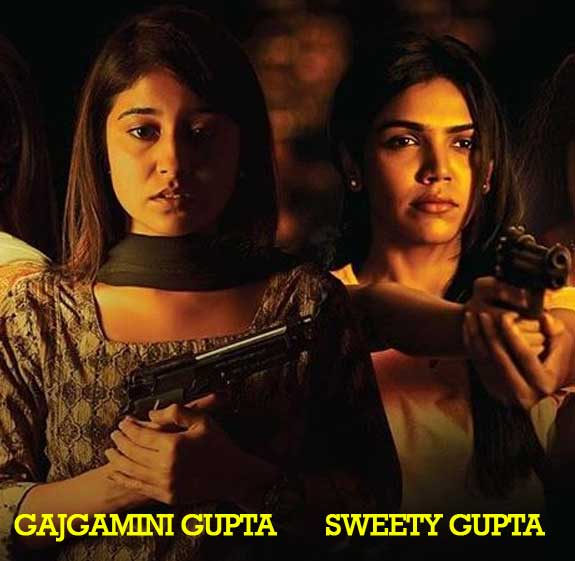 Did you know that Golu (Shweta Tripathi) and Sweety (Shriya Pilgaonkar) are sisters? Shweta plays the younger sister in the series, however, in real life, Shweta Tripathi is 3 years elder to Shriya. They are daughters of actors Sachin (Nadiya ke Paar fame)and Supriya Pilgaonkar (TV actress).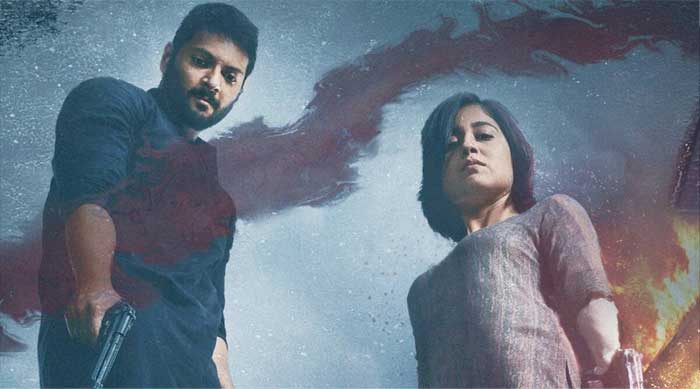 As expected Golu is seen firing bullets like a seasoned gangster in the current season. Her character is shown conflicted between her revenge and what she wants for herself. On one hand, she uses Chotey Tyagi for profits and on the other hand, she is possessive about Guddu Pandit. Although in one of the confrontational scenes with Shabnam (daughter of afeem supplier Lala) Golu says "Pata nahi" repeatedly, admitting her confused feelings towards Guddu. In the last episode, she is able to take her revenge from Tripathis by killing Munna.
Munna Bhaiya – Ruling hearts from beginning to the end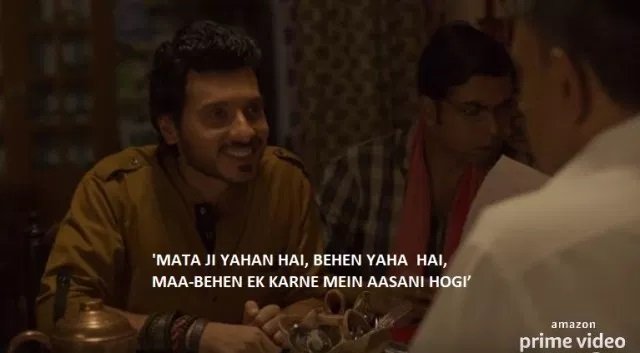 Did you know that Munna Bhaiya's actual name in Mirzapur is Phoolchand Tripathi? Well, Phoolchand doesn't go very well with guns and drugs, hence, the alias Munna. Divyendu Sharma did a fantastic job in portraying the mercurial character of Munna who's presence on the screen meant anything can happen in the next second and kept the audience on the edge of their seat.
In the first and last episodes of season 1, Munna kills the groom at a wedding. The only difference being that in the first episode he kills the groom accidentally while dancing in the 'Baraat', without any remorse though.
Season1 started with the violent and maverick Phoolchand Tripathi AKA Munna Bhaiya and the Season2 ended with his death. The fans have really enjoyed his unpredictable character so far and therefore the producers will have to work really hard to find another character who can keep the audience glued to their seat in Season 3.
Compounder or Director?
Did you know that the psychopathic character Subodh, better known as 'Compounder', is played by Abhishek Banerjee, who is the casting director of the series?
This couple has no match!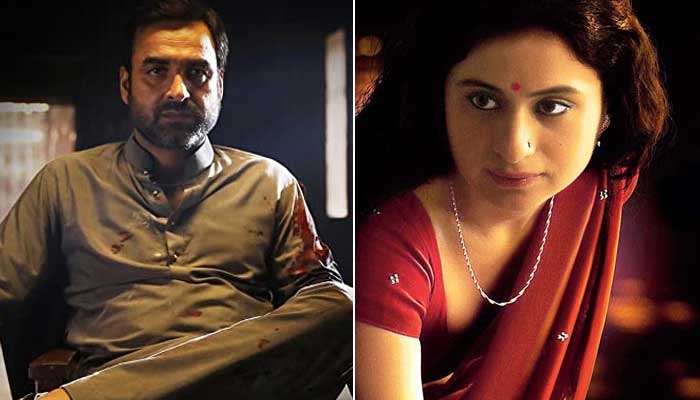 Did you know that Rasika Dugal, who plays the role of Bina Tripathi (Kaleen Bhaiya's much younger wife), is just 3.5 years younger than Pankaj Tripathi?

In Season 2 Beena Tripathi emerges as the mastermind behind the downfall of the Tripathis. She gives birth to the son of Raja, the servant of the Tripathi family and makes Akhandanand believe that the newborn is his son and at the same time tells her father-in-law that he's the one who got her pregnant. In the last episode of Season 2, she takes her revenge from Satyanand Tripathi by killing him with her own hands.
New Cast: Priyanshu Paunyuli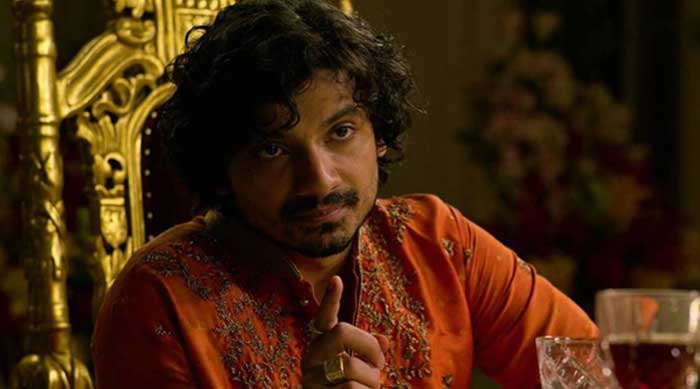 Priyanshu Painyuli too joined the cast of Mirzapur 2. He made his debut in Love At First Sight but he has been making waves after his role as a Bangladeshi crime lord, in the recent movie Extraction.

His role in Mirzapur2 was kept under the wrap until the release of Season 2. He plays the role of a money launderer Radheshyam Agarwal AKA Robin very deftly. Robin is a street smart guy who helps Golu-Guddu invest their money and introduces Golu to Chotey Tyagi. He falls in love with Dimpy Pandit meets her father Advocate Pandit and ends up providing him proof against Guddu Pandit and Lala.
Guddu Bhaiya – The biggest surprise in Season 2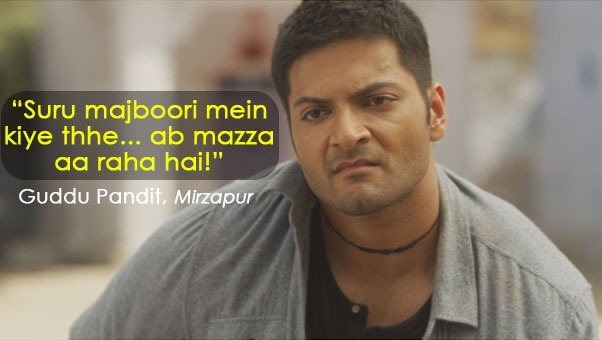 The character of Guddu Pandit has gone through a big change in Season 2 and Ali Fazal himself indicated the same in one of his statements before the airing of the new season.
"There is a lot more in the new season. The stakes are much higher. My character is very different. It was a bit frustrating playing it this time. Only four or five times you will see the glimpse of the what I played in season one,"

Ali Fazal (Guddu Pandit)
After watching Season2 we know why Ali Fazal felt frustrated as he plays a lot more toned-down version of Guddu Pandit from Season1. Contrary to what the trailer and teasers made us believe Guddu Pandit doesn't make a full recovery and even in the last episode of Season2 he needs the support of a stick to walk. Guddu's fatherly love towards an estranged child and his romantic indulgence with Shabnam (as he still seems to be pining for Sweety Gupta) were in stark contrast to his trigger-happy self from Season1.
Lala – Second surprise of Season2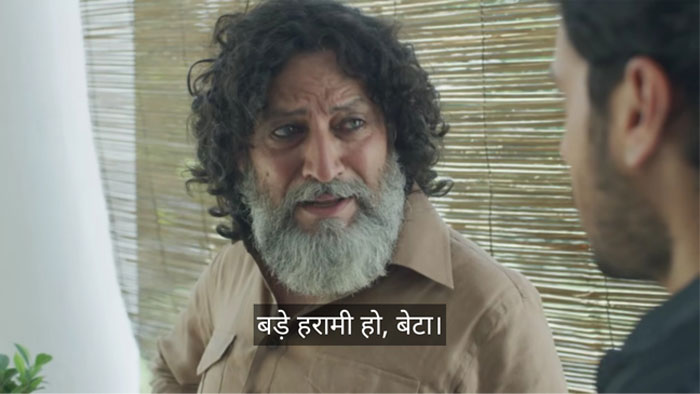 Lala, whose daughter's groom was killed at her wedding's reception by Munna turned out to be another surprise. The fans expected Lala to look for revenge, however, he seemed to be more interested in protecting his daughter and his business. He did help Guddu and Golu in some ways but that was also driven by his business goals. He is also against the romantic relationship between his daughter Shabnam and Guddu as he fears for her future.
Sharad Shukla – Third surprise of Season 2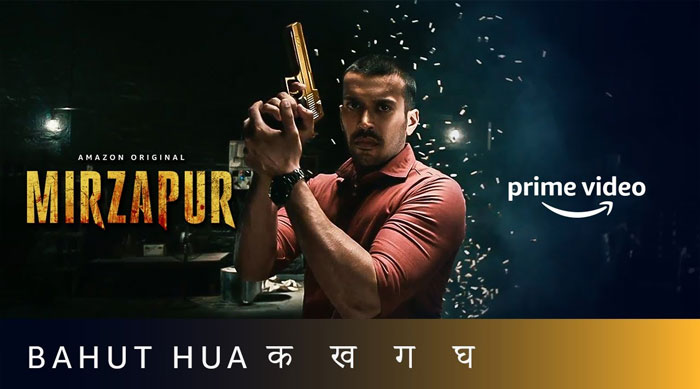 Sharad Shukla, the son of don Rati Shankar Shukla who was killed by Guddu Pandit in Season1, was expected to gear up for a fight with Guddu for his revenge and an all-out war with arch-rivals Tripathis for the throne of Mirzapur to fulfill his father's only wish. However, his move to play behind the scenes and let his enemies finish them off on their own definitely surprised the viewers.
Even though his methods are in line with the tone of Season2 that is more on the lines of plotting against the enemies instead of a straightforward gunfight, it came as a surprise for a character who lost his father and had the muscle power to take revenge from Guddu at least. His and his mother's (played by Meghna Malik) fixation on taking control of Mirzapur and no focus on Guddu Pandit was a bit too odd.
But the biggest surprise rolled by Sharad Shukla is him saving dying Akhandanand Tripathi from Guddu and Golu at the end of the Season2. I guess we will have to wait for another year to know why he saved his father's biggest enemy from dying when Kaleen Bhaiya has already lost the throne of Mirzapur.
Bablu Pandit – Fourth surprise of Season 2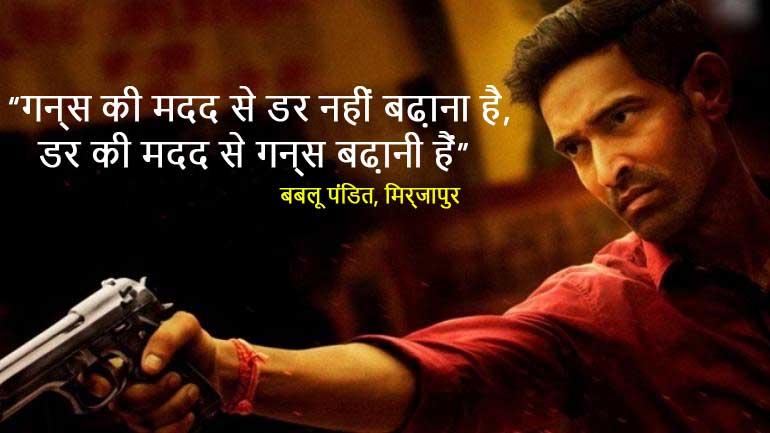 After Munna Tripathi, Bablu Pandit was another character thoroughly loved by Mirzapur Fans for his ability to solve any problem with his tact and presence of mind. Fans were expecting some role of Bablu Pandit, played by Vikrant Messy as he was seen visiting the recording studios. It was expected that some new scenes, not seen earlier in Season1 between Guddu and Bablu OR Bablu and Golu, will be shown in flashback but the producers left the fans wanting to see more of Bablu Pandit. It appears that he just visited the recording studios to give his voice to the words written in his diary that was seen in possession of Golu Gupta.
Other characters who surprised us in Season2!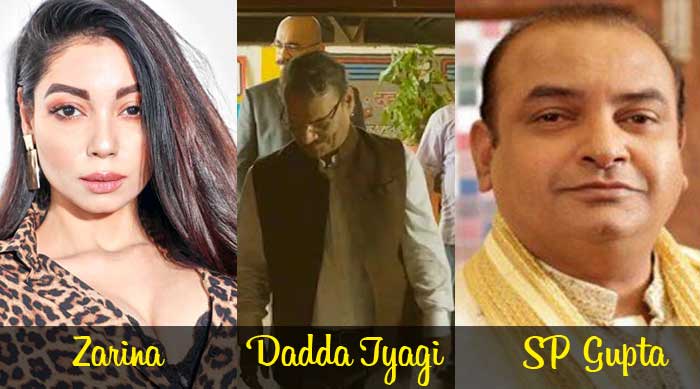 Among the other characters who surprised us were
SP Parshuram Gupta, father of Sweety and Golu Gupta, who despite knowing that his daughter was killed by Munna Tripathi doesn't seem to be doing anything to avenge her death. Fans expected him to give Golu and Guddu a helping hand with the power of his position.
Zarina, who appeared to be just a common dancer keep of politician J P Yadav turned the tables on J P Yadav towards the end of the new Season by exposing his sexual exploits and thus making way for Madhuri Yadav as the new Chief Minister. The character is played by Anangsha Biswas and we might see her in a larger role in Season 3.
Dadda Tyagi, the don from Bihar, was portrayed as a kingpin who looked very important in the new Season, however, his role eventually turned out to be merely that of a strict father of Chotey Tyagi. There were a few moments initially that gave the impression of a build-up for a ruthless image of Dadda Tyagi but it soon fizzled out amongst many other important characters and multiple sub-plots within the main plot of the series.
We'll soon be out with more interesting stuff for you on Mirzapur2 so make sure that you come back to Piccle 🙂
You might also like this
8 New Videos that tell you what's coming up in Mirzapur2.