Tips For A Perfect Headshot In Free Fire
Free Fire is a very popular game; played and loved by people of all age groups these days. Its popular character roster, pets, features, costumes, and cosmetics; make it popular among people. The game of skills and tactics has come up with a very popular skill i.e Headshot Kill that everybody wants to ace these days. It helps the player to knock down their enemies regardless of what weapon class or category they are using. Want to know how to make that perfect headshot in Free Fire? Read on!
Tips to perfect headshot in Free Fire
In this article, we discuss tips to land headshots accurately in Free Fire. However, in the end, it isn't just about the technique or tips. For a one-tap headshot, you must stay calm and relaxed while playing. If you are in a hurry, distracted or over-excited then nothing will work. So always remember to relax and take a deep breath before you start a new game.
Finger Layout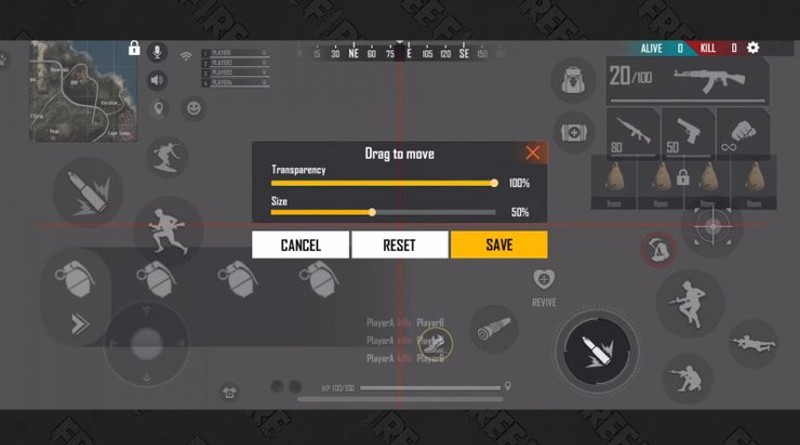 The preparation for the skill begins even before you land on the battlefield. Freefire offers players to customize their in-game controls at their convenience to perform well in the game. However, many players recommend not to change the finger layouts at your convenience as it might become confusing. The key is to have a grip on all the controls that guarantee quick reflexes, irrespective of the number of fingers you play with.
Tip: Keep the Joystick button and the Fire button handy so that it becomes easier to drag and tap on them
Sensitivity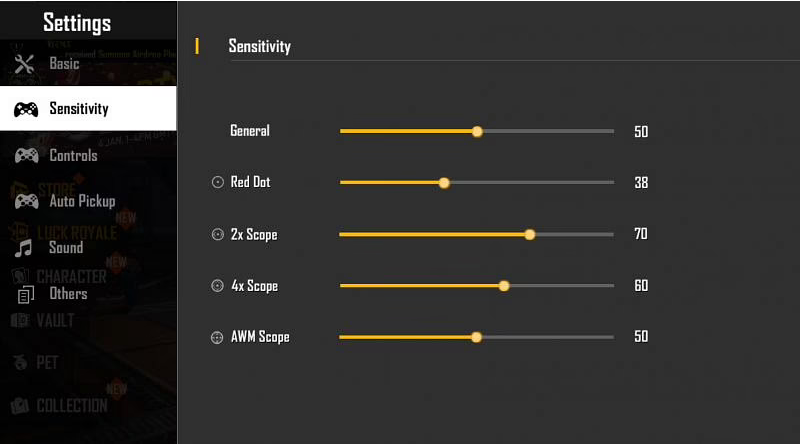 One of the most important factors for a player to get a perfect headshot is sensitivity. Y The best-optimized sensitivity for achieving one-tap headshots is to increase the Red dot sight sensitivity to 100 and the general sensitivity to 85. You can even try out and go for optimized settings and controls at your convince.
This is another important factor that can help the players ace the headshot skill. Many players increase the red dot sight sensitivity to 100 and the general sensitivity to 85 to achieve a one-tap headshot. Try to optimize settings and controls as per your convenience and understanding.
Tip: Try and pull all sorts of adjustments so that you achieve the one good master setting.
Crosshair position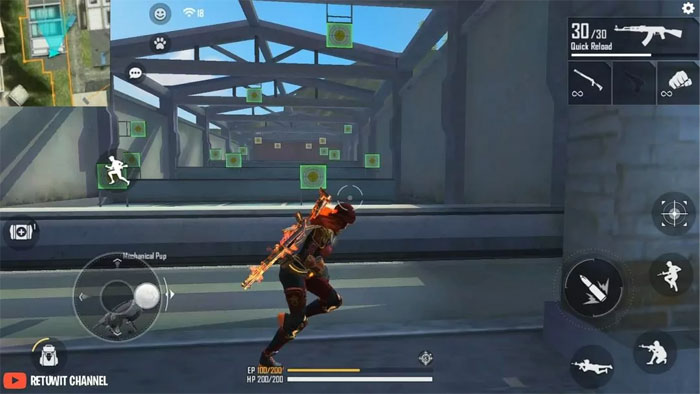 In order to determine the in-game headshot kill percentage; the crosshair position of a player is important. The players are recommended to try to aim the crosshair a little bit upwards, towards the sky because when a shot is fired while roaming free or engaging an enemy. The objective behind this technique is that when a shot is fired, the crosshair automatically aims down towards the head of the enemy. Thus; you can get a perfect headshot.
Practice for a perfect headshot in Free Fire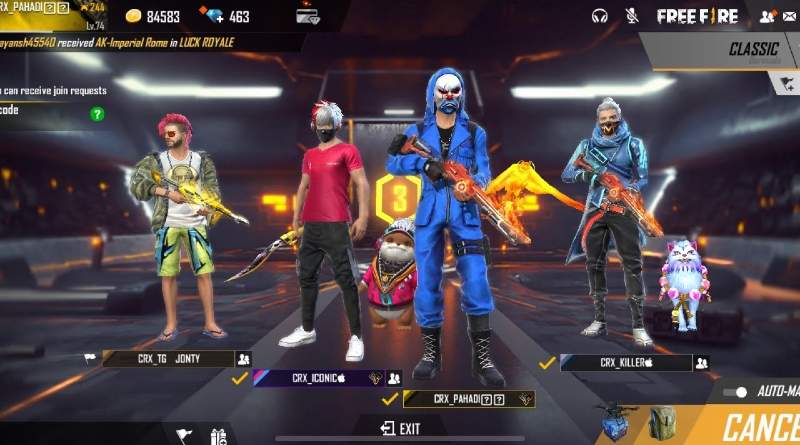 It is rightly said," Practice makes a man perfect." Try to practice a lot in the training room and training mode as it will help you get constantly better as a result; when you play in the real game; you will see a significant change in your overall gameplay. Practicing will also improve your aiming skills, help you grasp good sensitivity settings and thus improve your performance in the game. If you practice enough then your moves will come to you automatically as reflexes.
Prone Up Headshot
Prone Up Headshot is a bit difficult and can only work with Draganov and M1887. As the player spots the enemy; y pressing on the prone button and aiming at the enemy's leg. You must also drag the fire button and tap the prone button. All these controls need to be done in just 0.5 seconds. The method requires a lot of practice.
Getting headshots in Free Fire is not an easy task for most players. These are some of the ways that will help you get a perfect headshot. Now that you know how to improve your aim and accuracy to execute swift headshots, the only thing you need to do now is to put these theories to the test. You wouldn't want to miss out on reading about these Garena Free Fire Pro Tips & Tricks and visiting our games section.
You may also like
How to get Free Fire Diamonds for free