Zomato brings in New Year with 2020 Memes Campaign
New Year is a great marketing opportunity and most brands use it to generate good sales, however, a few brands like Zomato are known to use such opportunities to create a connect with their consumers.
And Zomato did grab the opportunity this time again to say thanks to its users in a very unique way. It launched a meme rewind campaign that recounted how 2020 was, over social media and also emailed the users.
The campaign cleverly used the most popular moments of 2020 to highlight interesting stats related to Zomato users. It included memes around "Rasode mein kaun tha" from the daily soap Saath Nibhana Saathiya, Mirzapur to the mysterious monoliths, the Zomato meme team made use of the most trending topics of 2020.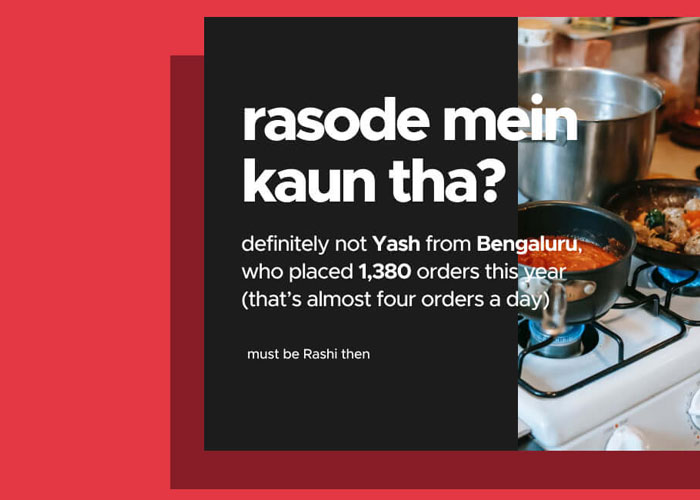 One of the stats highlighted was the amount of the biggest order and it really makes me wonder what could possibly have been ordered for the amount to have increased to 2 Lacs.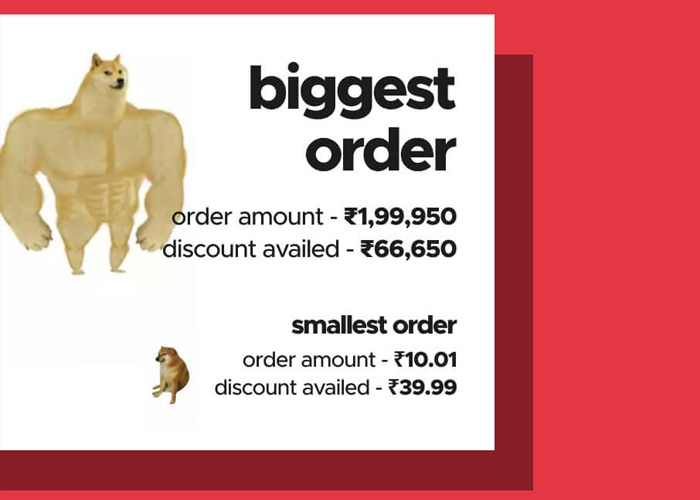 I am sure every Delhite can vouch for this. Momo is a staple snack at every party and sometimes a square meal for the bachelors.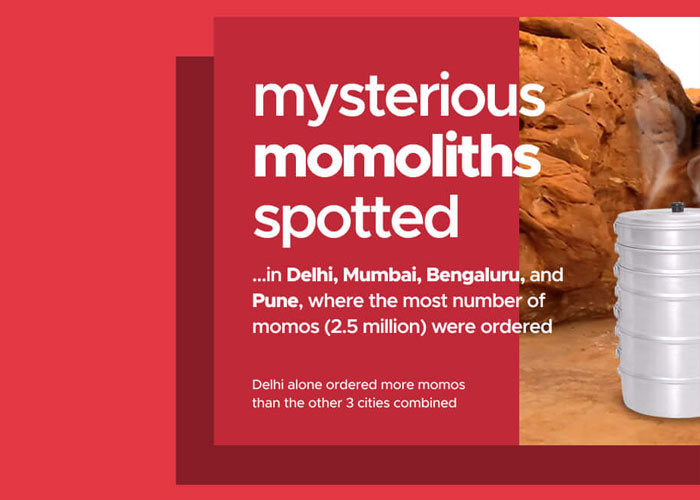 In a tweet, Zomato also revealed the exact figure of Veg Biryani orders i.e., 1,988,094 and we are sure that it will cross the 2M mark by the time we end the year.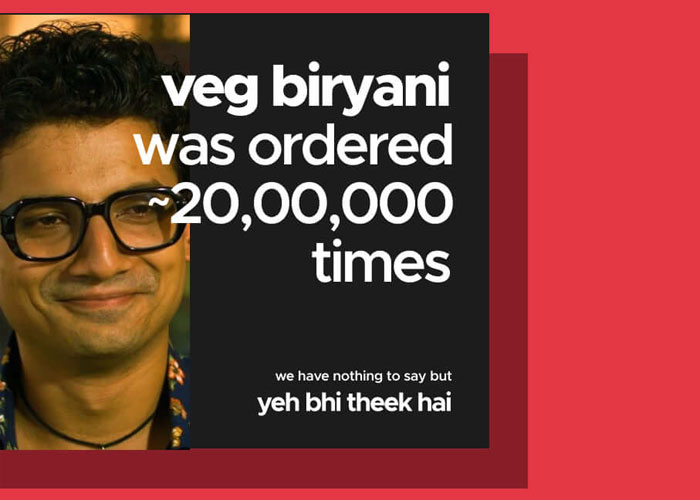 This one's probably the best. Although based on one of Yashraj Mukhate's videos, this one cleverly shows the growth of pizza orders on the platform and also attempts to use words like friendship and love to subtly establish a bond between the users and Zomato.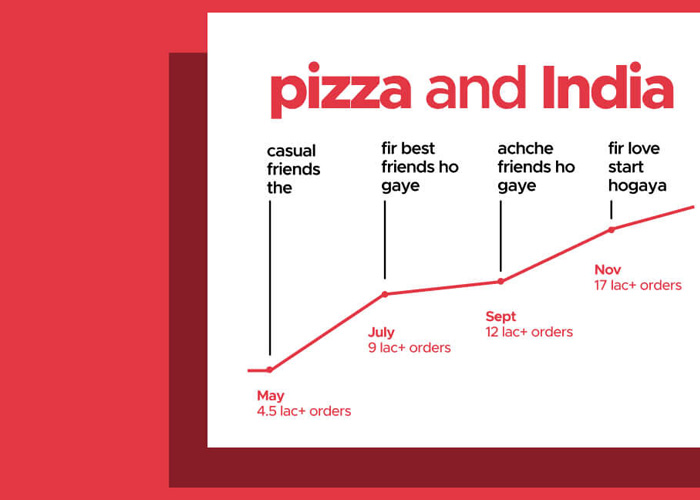 We just hope that the identities of these 414 people aren't revealed in these Covid times.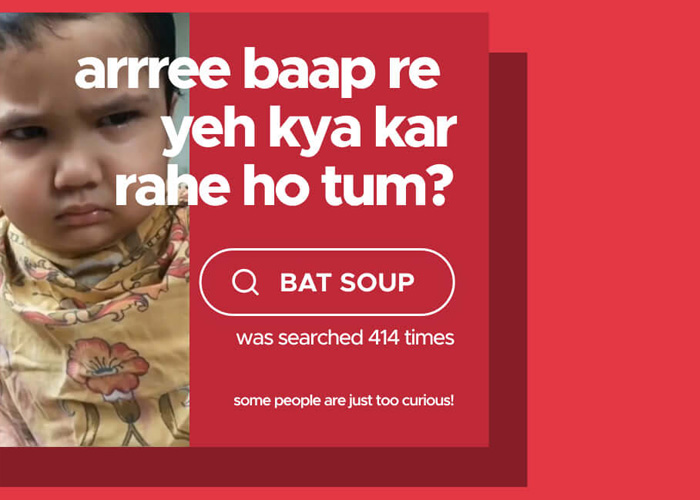 If you didn't get what that "Lobb" means, it is "Love" based on the "Turu Lobb" meme.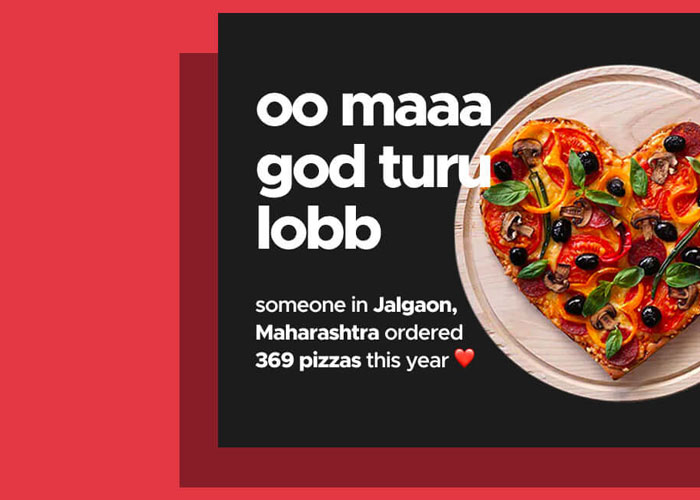 Zomato's selection of topics for highlighting each fact/insight was a delight to observe. The following meme from a dialogue of "Scam 1992: The Harshad Mehta Story" was apt for highlighting savings worth Rs. 1.94 lacs by a single user, which surely sounds like a scam.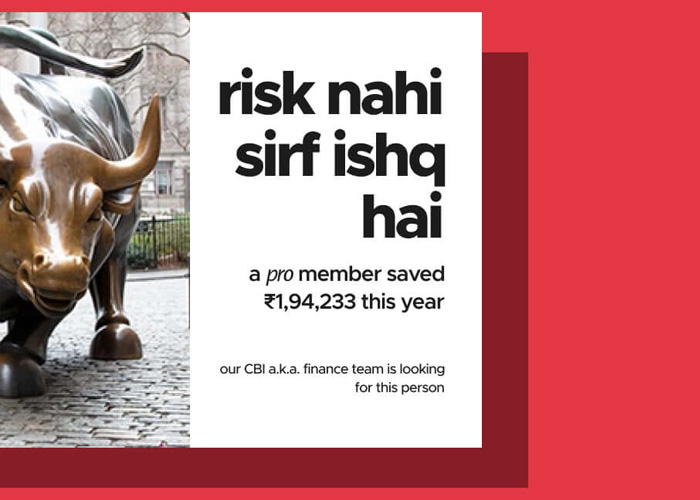 The Zomato team particularly seems to be a fan of Mirzapur web series as they keep going back to Mirzapur related memes and dialogues across its social media handles.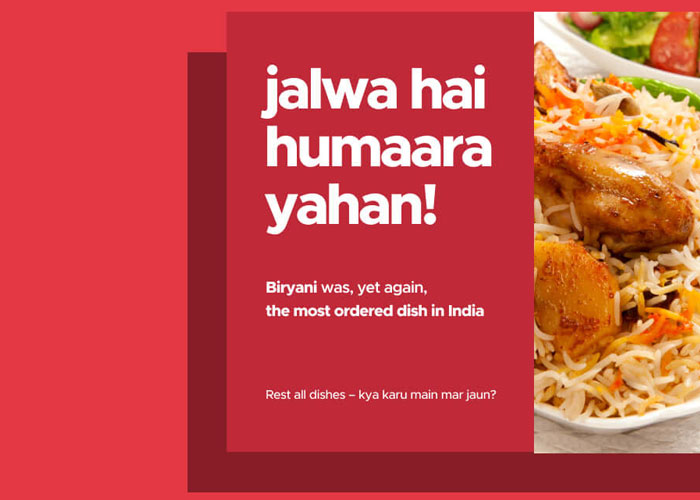 Very recently they tweeted a variation of the above meme based on the dialogue of Munna Bhaiya of Mirzapur.
And here's another one, coming out of Guddu Bhaiya's request "Munna Bhaiya, who 50 ande bhi karwa dete" in Mirzapur season 1.
This isn't the first time that Zomato has used memes to send across a message to its audience and it isn't the first time either when it has shared interesting insights into the user behaviour and ordering habits of its users. We hope to see a lot more interesting campaigns coming from the Food delivery giant.
Earlier in Feb 2020, Zomato used Harmonium Chacha (Moin Akhtar) to send the message across to its users in a very direct but funny way and the netizens just loved it.
Similarly, in Feb 2019 Zomato cashed on the popularity of Ranveer Singh starrer Gullyboy with a superbly created meme.
Few other things that we would have loved to see from Zomato are
Most misspelled food.
City that tipped the most.
Most paired food items.
Which restaurant got the highest rating across the country.
Disclaimer: Before you think that we have been paid to write this piece, we'd like to assure you that the closest relationship that the writer or founders of Piccle have with Zomato is Zomato Pro membership. This article isn't about Zomato services and we do not endorse any viewpoint related to the same.