Useless but expensive products bought by people!
A high price is typically associated with high quality or elite status. The perception has prevailed over centuries but we live in different times. A time so different that even something that is just different, even though useless, commands a high price. It is common these days to see entirely useless but expensive products being bought by people.
From branded clothes, accessories to some of the most expensive gadgets, the fancier they are, the more expensive they are. Yet many of us feel attracted towards it and end up filling our house with such stuff.
Some shopaholics tend to get into buying crazy unwanted and useless stuff, knowing that its price is much higher than it deserves. Some buy it for collection purposes and others, ugh! we don't really know why. Have a look at these products and try to figure it out yourself.
#1 Harrods Posh Pot Noodles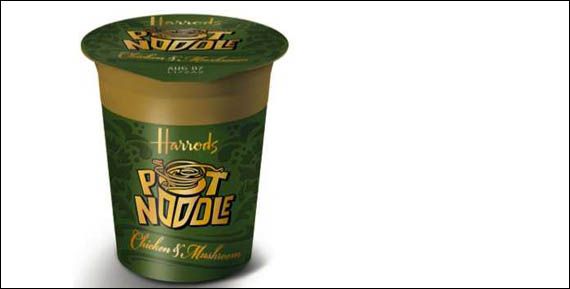 Who knew noodles can be so posh? A cup noodle costing up to $42 that is around Rs. 3,120 is considered to be a "luxury food item". The super-expensive cup of noodles comes with a fork and table linen, not just that, it comes from the luxury chain Harrods. Well, it sure sounds very posh now, but to spend so much on instant noodles which you are going to eat at home?
#2 Diamond Contact Lenses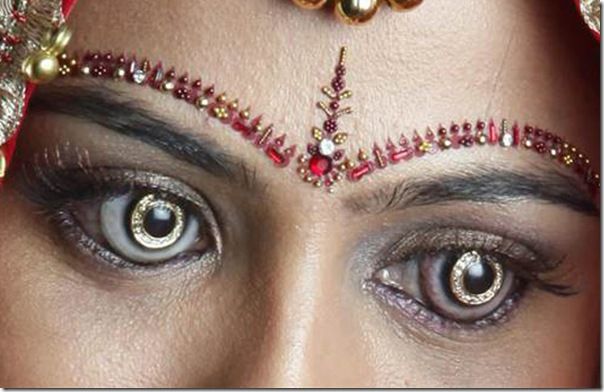 We all know that contact lenses can be pretty expensive depending on the technology used. But these contact lenses made of diamond might defy your idea of what expensive means. They are priced at $15 thousand with 18 diamonds. They carry a risk of hurting your eyes thus you cannot wear them for a very long time. So what exactly is the use of these lenses anyway when you cannot wear them without risking your eyesight?
#3 Carbon Fiber Toilet Seat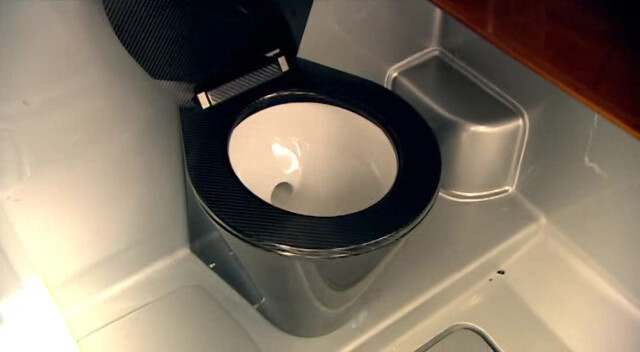 This carbon fiber toilet seat looks literally very fancy and is one of the most expensive toilet seats. Needless to say, it doesn't provide any additional utility of other materials used currently. However, if you want to have this luxurious toilet seat anyway then it's going to make a dent of Rs. 18560 in your wallet.
#4 Gold toilet paper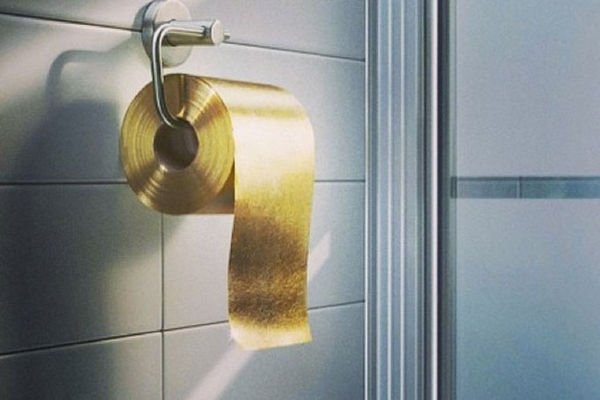 You are going to lose your sh** over this one. What's the most expensive toilet paper you've even bought? We" this 24-carat gold toilet paper comes with a price tag of $1.3 million. The toilet paper roll is made out of 24-carat gold sheets and it's so difficult to produce that only one roll was produced to date as the defects are very high.
When you tear a piece you would see the gold pieces literally falling on your toilet's floor. Well, they could have made face tissues instead and let people flaunt their shiny faces.
#5 Ruby And Diamond Pen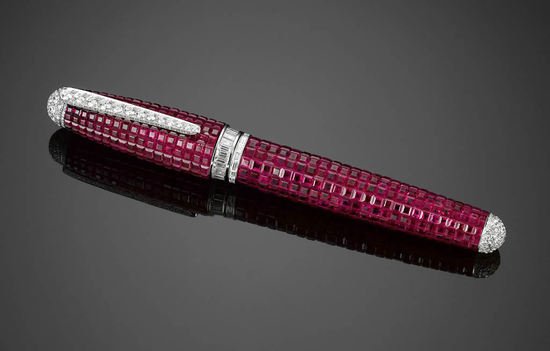 Most of us have spent our school life borrowing pens from others and losing a couple of them every month. There are people who spend $595,000 (around Rs. 4.45 Crores) on a single pen. The pen is intricately designed with Burma ruby and 15 carats of diamonds which makes it look so shiny. Also, 18k white gold is used to make it. But other than that, it's just a pen. So, until and unless you are actually signing a billion-dollar contract, I don't think you would have any use for this pen.
#6 Glace luxury ice cubes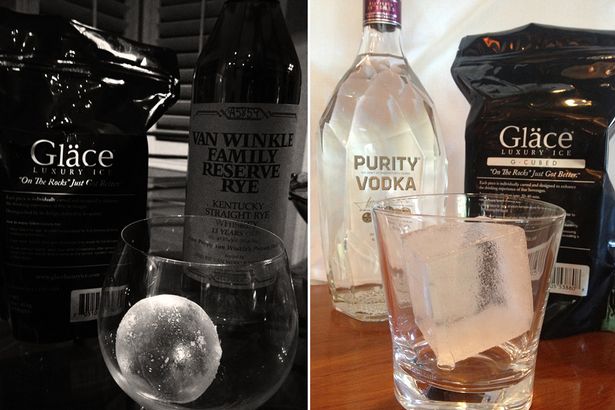 Will you be willing to cough up $325 (converts to around Rs. 24,225 rupees) for a bag of 50 ice cubes? As per the company, 'Glace Ice is purified and protected in a resealable package, which ensures its purity.' Their whole proposition is that it is purified of minerals, additives and other pollutants. Why can't I make ice at home using mineral water for just Rs. 25?
#7 Crocodile skin umbrella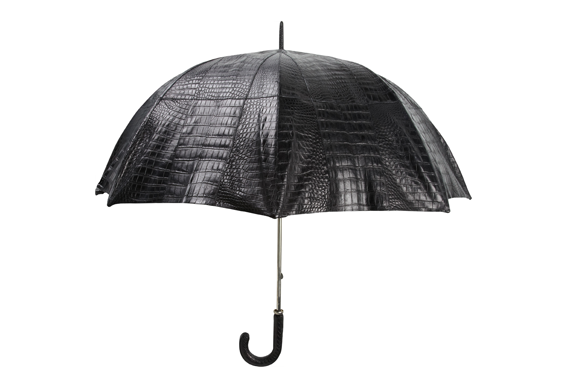 An umbrella made of crocodile skin costing up to $50,000 (converts to Rs. 37,27,000 approx) is a mind-boggling extravaganza with zero added value. On top of that why would you hurt an animal to make an umbrella with its skin. The cost of the umbrella is more than a common man's annual income. The funny thing is you might not need an umbrella for the most part of the year, but if it got sold in good quantity then there's something terribly wrong with the world we live in.
Can you find value in any of the products listed above? We couldn't. Would you really buy any of these if you get a chance? Let us know in the comments!
You may also like
Most bizarre products you can buy online