Street Photographer Who Secretly Clicked Strangers' Text Messages for 2 Years
Jeff Mermelstein, a New York based photographer, released a new photo book in July 2020 aptly titled #nyc. The book is a collection of secretly snapped pictures of anonymous text conversations between the citizens of New York, taken over a period of two years.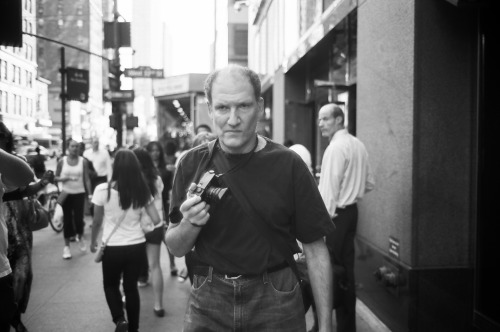 Since beginning the series in 2018, Mermelstein has collected around 1,200 photos of text conversations. The photo book features over 150 of these pictures, printed on blue paper that mimics the backlit glow of a screen. The context of these conversations are all over the place — there are discussions about cats, chemo, politics, hair removal procedures, and also some not-so-PG texts.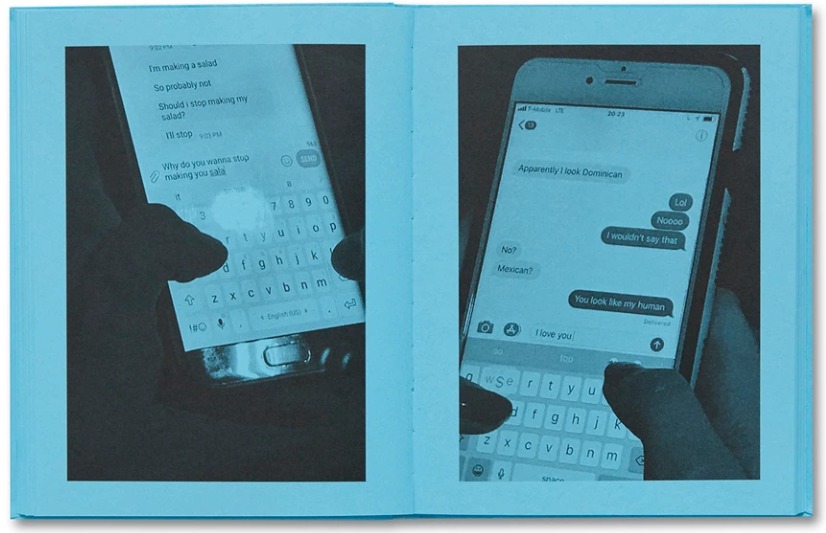 Shot using an iPhone, the photos provide insight into the life of New Yorkers in a fresh and often funny way. They allow a peek into the mundane, the comical, and the contemporary, but also discover something thought-provoking along the way.
"The cumulative impression is of a city filled with strange needs, that's wild at heart and weird on top."

– The Guardian's review of #nyc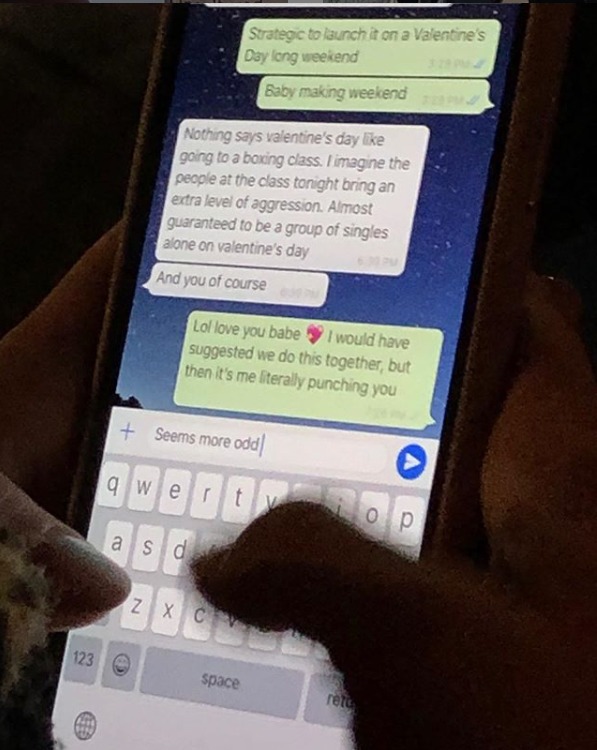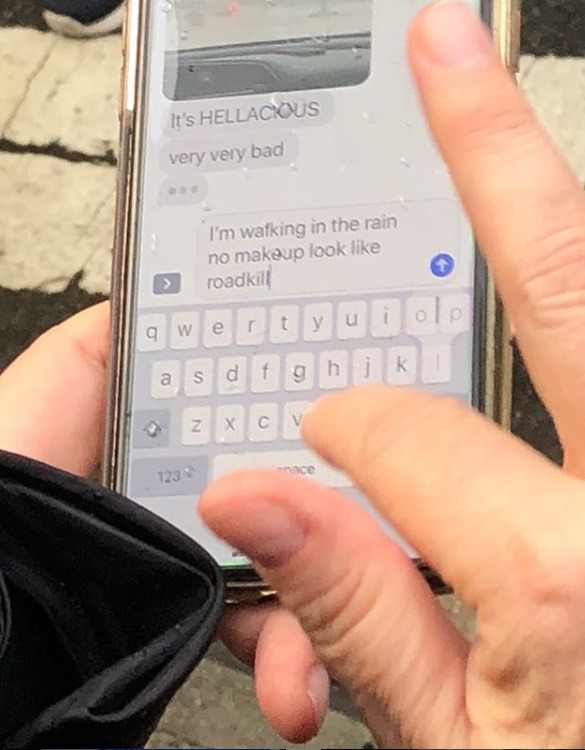 It is certainly a bold, out-of-the-box endeavor by Jeff Mermelstein, but it comes as no surprise. Since the early 80s, Jeff has been dedicated to chronicling the human condition and finding and showcasing the extraordinary in the ordinary and the marvelous in the mundane.
Before putting this new photo book together, Jeff had been steadily uploading these pictures to his Instagram. There is a feeling of intimacy and thrill in knowing that these pictures have already been, or are being, viewed on devices similar to what produced them.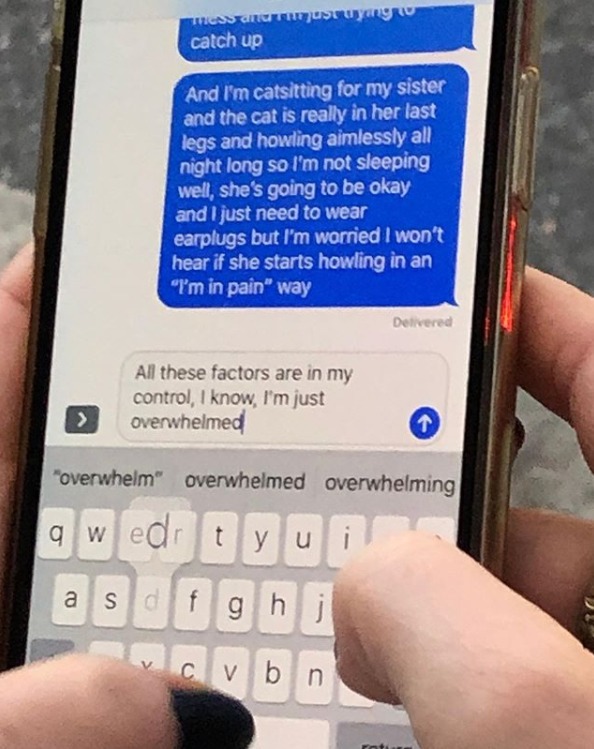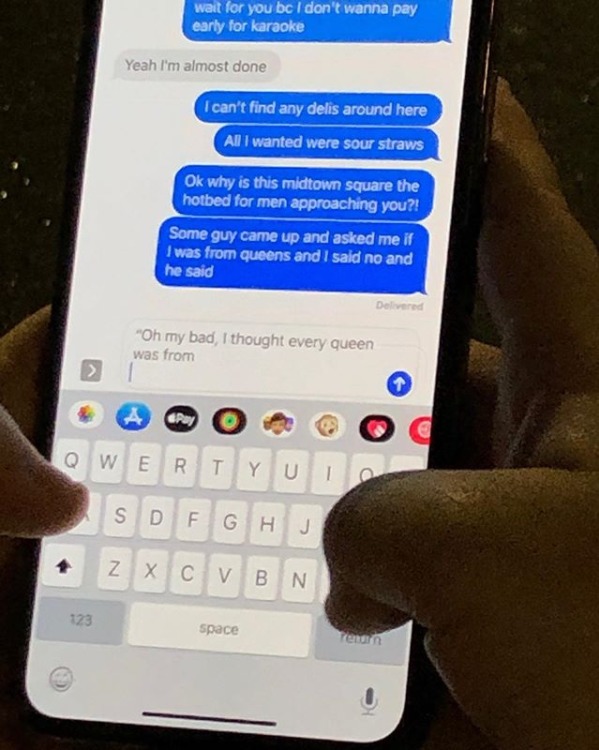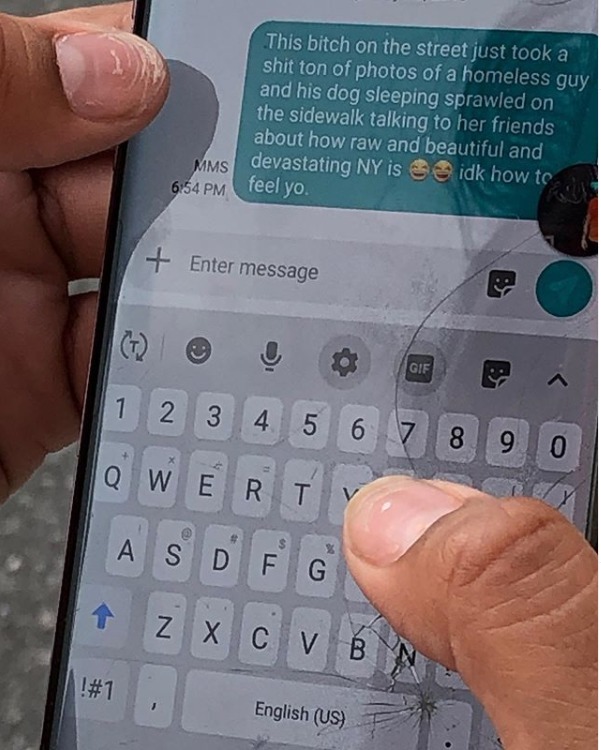 Mermelstein's art gives off a certain sense of omniscience, allowing us to come up with our own interpretations of the conversations, but it also begs the question of whether we should be looking at them in the first place. Street photography has always trodden the fine line between creating art by showcasing everyday life and invading one's privacy.
This is why Jeff ensures to put the crop button to good use. He cuts out any surnames, locations, or other sensitive information in an effort to protect the subject's privacy. "Even if I'm on perfect legal ground, I still wanted to try, as best I could, to maintain a sense of anonymity," he told Artnet news.
Apart from including conversations ranging from food-related queries & requests for money to romantic love confessions & breakups, we also see little details that enhance the characteristics and personality of the person — such as rings, bracelets, nail art, cracked phone screens, and artsy back covers.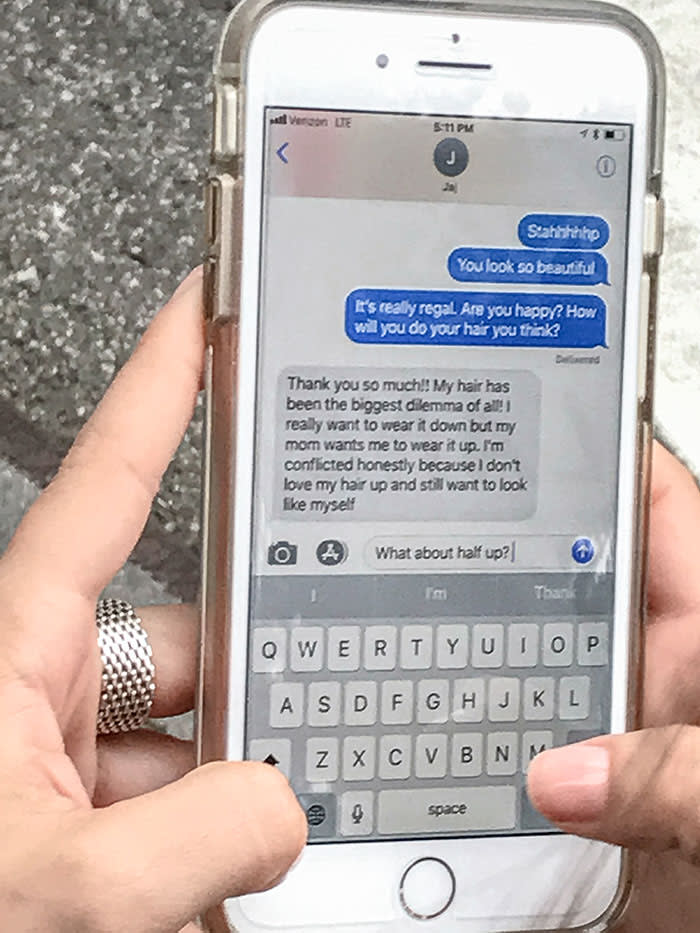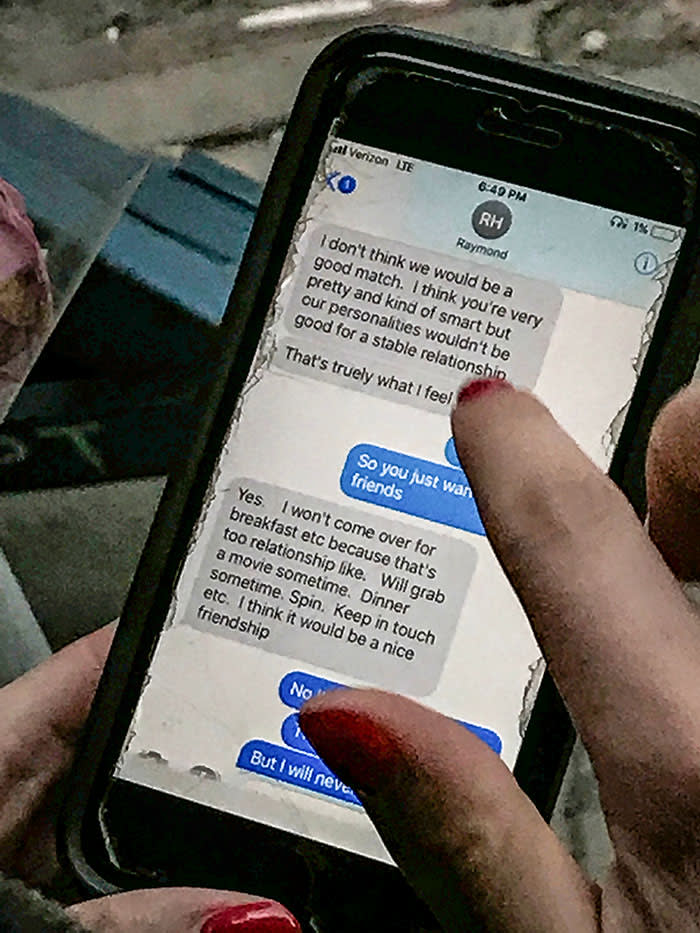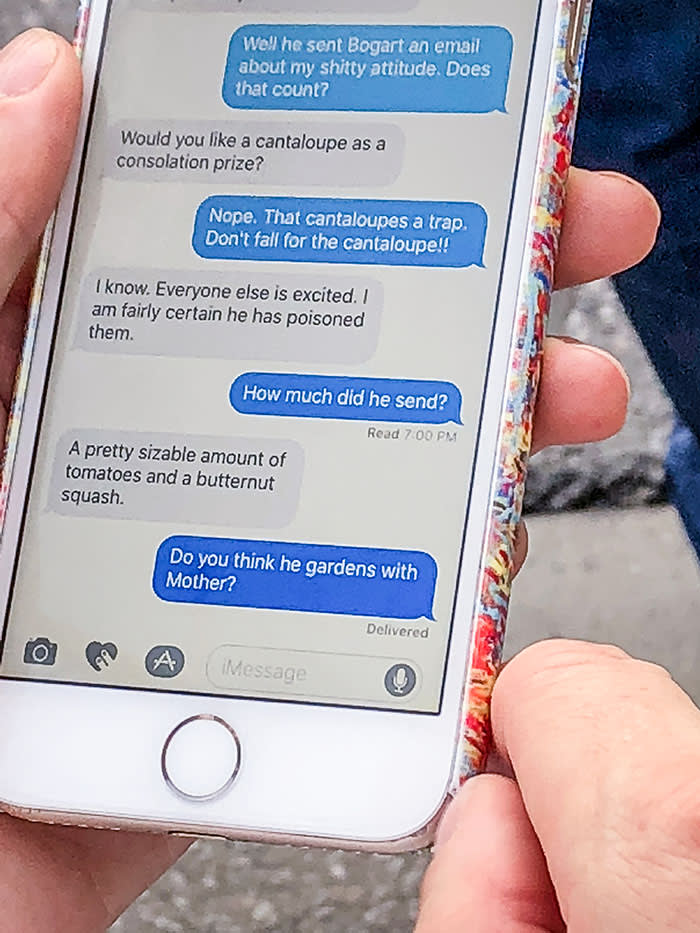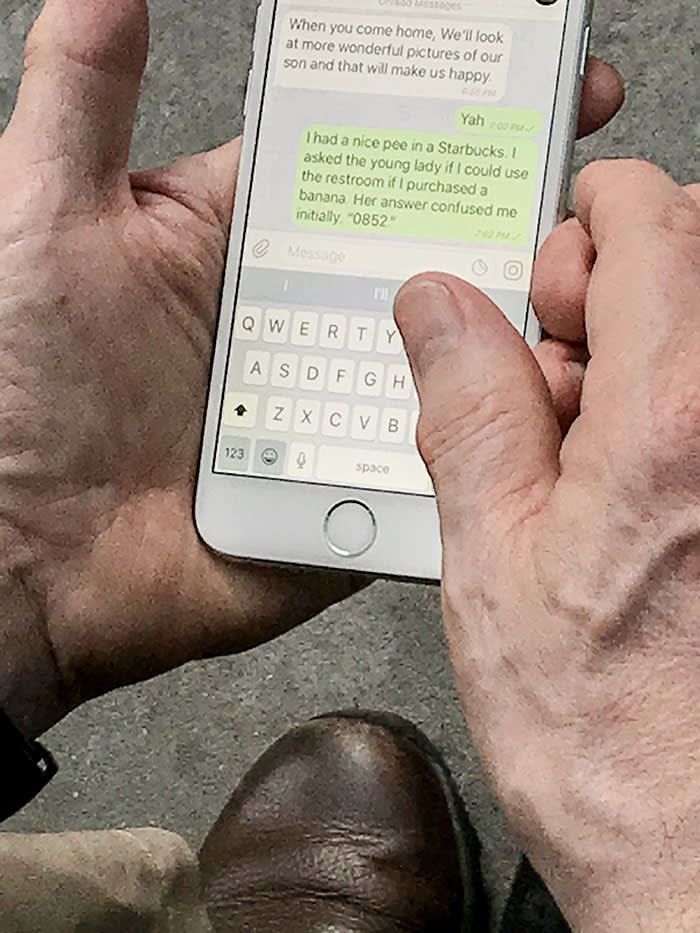 It's interesting to see the variety, richness and craziness (or lack of) of these captured conversations. Since the pictures almost always have the same composition as a phone screen, it makes us look deeper into the details.
For example, we also see a variety in preferences of themes and colors of the texting apps used, demonstrated in Jeff's more recent Instagram posts which feature some conversations about the coronavirus.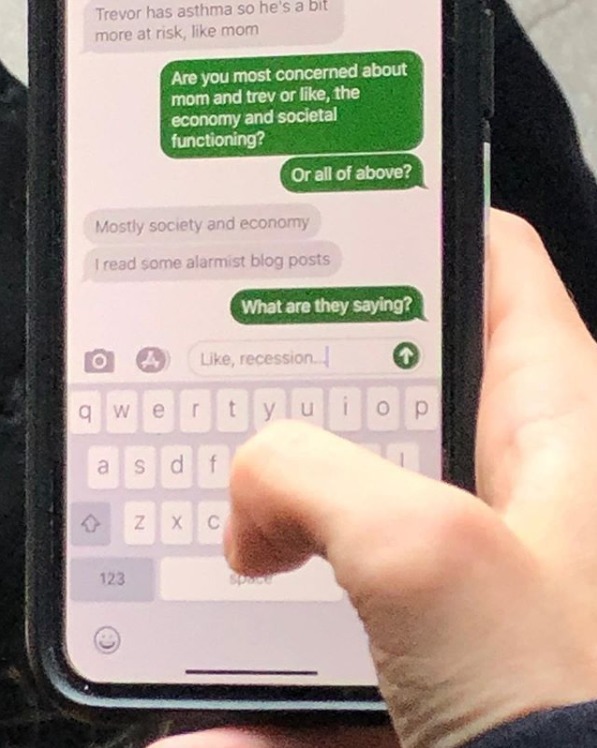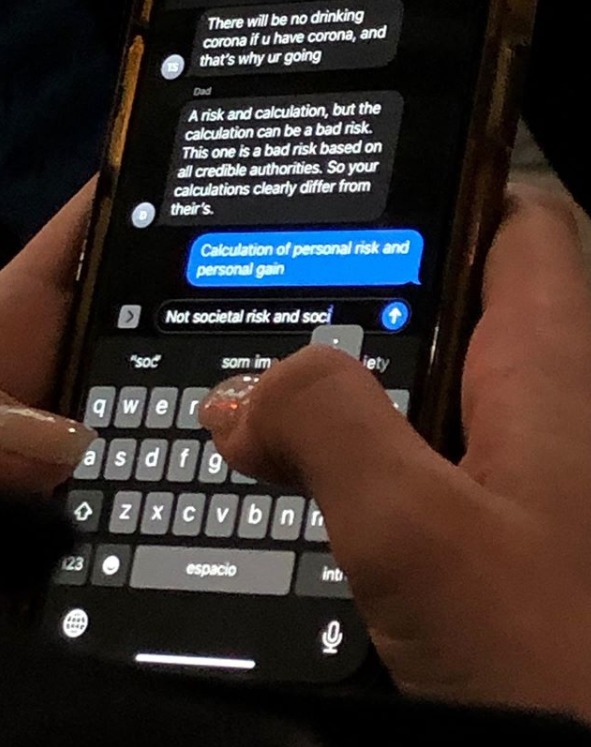 Jeff's exploration of sneakily documenting digital correspondence around him has us wondering whether he has ever gotten caught. There must have been moments when he was caught off guard, like when a subject turns around to find a camera pointed at their screen and asks what was going on, or when he reads his own name in a text message.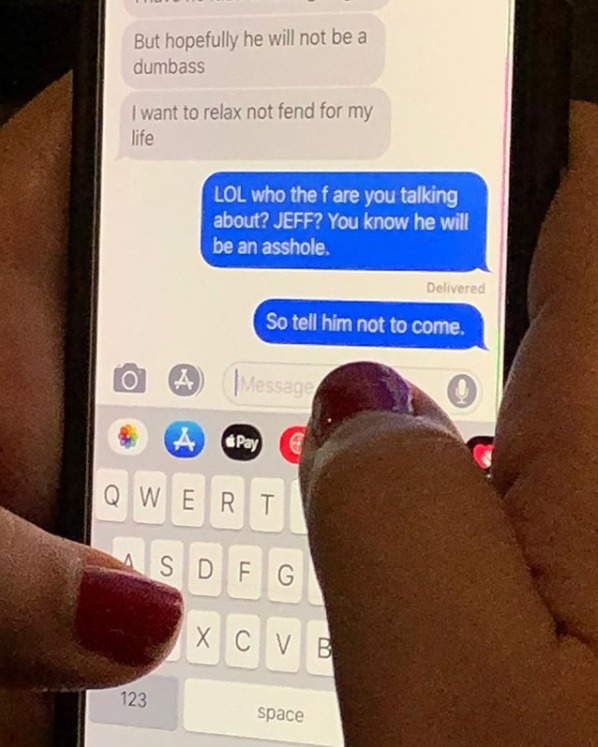 A brief description of the book on the publisher's website reads, "Chaucerian in its breadth and humor, this project reveals the complex inner lives of the city's residents, and the intriguing richness of emotion that exists within the most innocuous moments of everyday life: on the train, a park bench, or in the street. Here, a short history of New York unfolds, as told directly by one resident to another."
The series is fun and entertaining on the surface, but quite stimulating and intriguing on a deeper level. It is very much worth looking more into. You can buy the book here and check the photographer's Instagram account out here.
(Please note that all pictures featured are the property of Jeff Mermelstein and MACK publishing.)