Signal – the new favourite messaging app
After beating Whatsapp to be the "Top free app" on App store in India, Signal is the new big thing for people ever since the privacy policy of WhatsApp has been updated.
But why is the world going gaga over Signal, and even the world's richest person, Elon Musk is recommending it? Here's everything you need to know!
What's Signal?
Signal is a messaging app and just like Whatsapp, provides end to end encryption. In fact, even WhatsApp uses the Signal encrypted messaging protocol. Signal was created by Moxie Marlinspike, an American cryptographer, computer security researcher and currently the CEO of Signal Messenger. It's completely free and is available for Android, iPhone, iPad,  Windows, Mac and Linux.
The features of Signal
Signal prioritizes privacy. According to the official website, Signal gives "An unexpected focus on privacy, combined with all of the features you expect." It provides all the features of a messaging app, including calls, texts, groups, read receipts, disappearing messages and options to delete messages for everyone.
However, things work a bit differently from WhatsApp. In Signal, one can't directly add people in groups. The people receive an invite and will be added to the group only when they accept it. It also doesn't show your 'Online' status and you can turn on/off the 'Typing' status anytime. Another plus point of the app is that unlike WhatsApp, it collects minimal personal data.
True to the tagline "Say hello to privacy", Signal gives utmost importance to the same. Some privacy-focused features include 'Relay Calls', which you can enable to avoid revealing your IP address to your contact and PIN to secure your account.
However, this PIN can't be recovered if you forget it though you can change it from the setting anytime. You can set PIN reminders to ensure that Signal keeps asking you for the same. Signal also allows you to lock the screen and access it through Touch IDs, Face IDs or passcodes.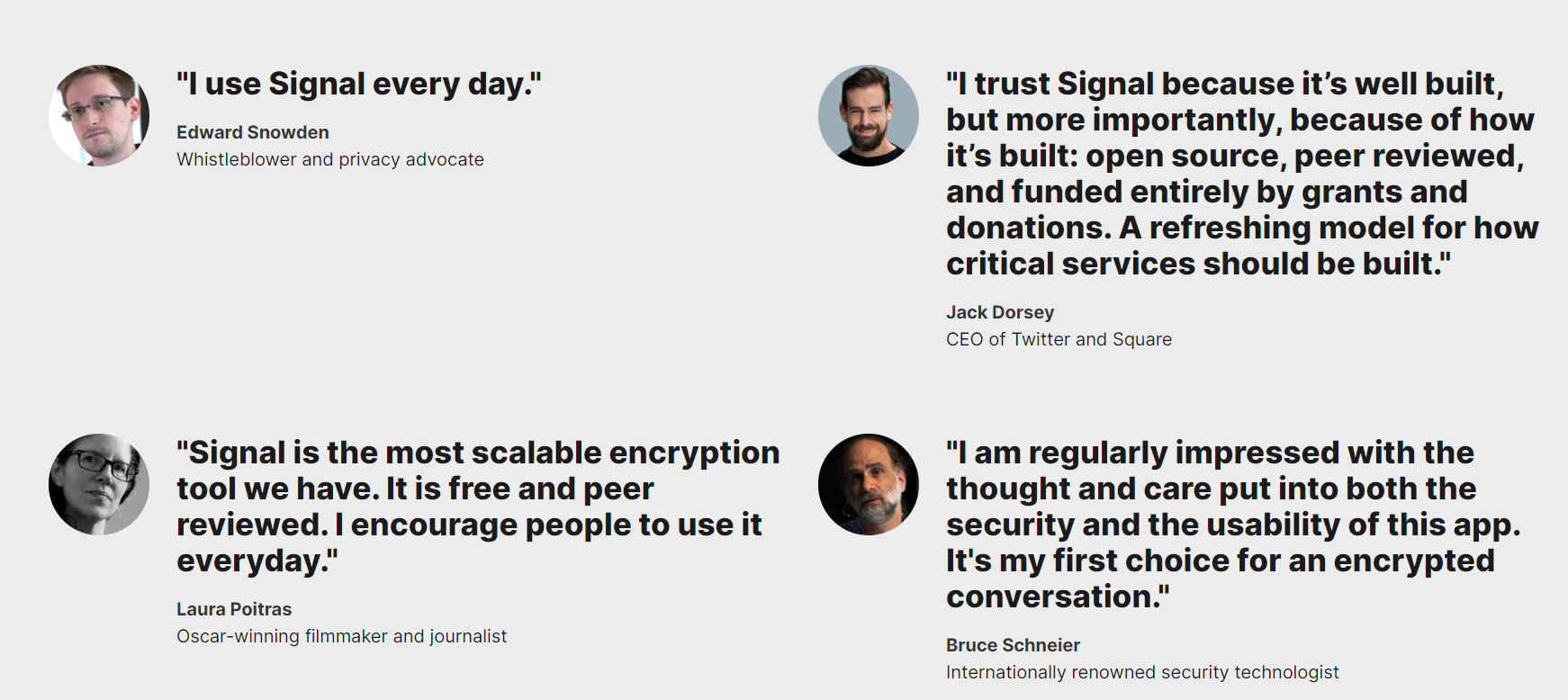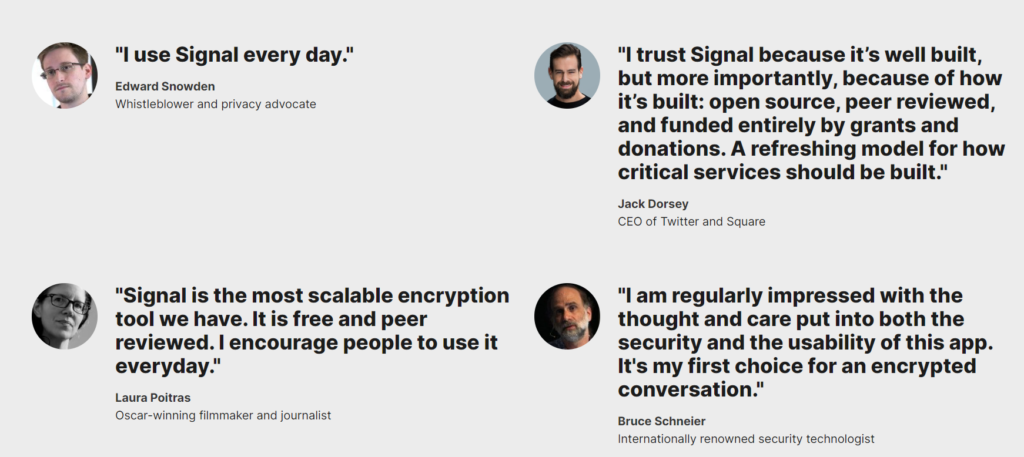 Signal on laptops/iPads
Unlike Whatsapp, Signal is supported in iPads too. Although, when you link your account to your laptop/iPad, the previous chat history won't be transferred there. This is because the chat history is stored in the device itself. It's worth noting that you can't transfer or back up your chats even if you want.
This also means that if the data is cleared from your phone or you set up your account on another device, you won't get the data back.
Data Collected by Signal
According to the developers, "The Signal service does not have any knowledge of the name you have chosen or the image you have set. Your profile information is end-to-end encrypted with a unique profile key that is securely shared via the same Signal Protocol messaging channel that already protects your conversations and calls." which means that they do not store information such as your name/image.
Signal also stores some additional technical information, which includes "randomly generated authentication tokens, keys, push tokens, and other material that is necessary to establish calls and transmit messages." According to Signal, it "Limits this additional technical information to the minimum required to operate the services."
Signal also says that it can optionally discover which contacts in your address book are Signal users but no other information is collected from them and the contacts are kept secure.
And to top it all, in the wake of the privacy threat from WhatsApp/Facebook, many celebs and prominent personalities have started moving to Signal. Here's Elon Musk recommending Signal.
Even Indian business leaders have started switching to Signal. Anand Mahindra, one of the most social media savvy business leaders, was the first to tweet.
What are your thoughts on Signal? Have you downloaded it yet? Let us know in the comments below!