Satan Shoes with Human Blood launched – Sued by Nike
You must have heard about running shoes, jogging shoes, cowboy boots, oxford shoes, deck shoes, golf shoes and many more. Now digest this, there are Satan Shoes that contain human blood. Yeah, you heard that right! Each of the limited edition 'Satan Shoes' contains a drop of human blood. What's more surprising is that 666 of these shoes were sold out within a minute.
Shocked already? Read on to know all about these bloody shoes.
What are Satan Shoes?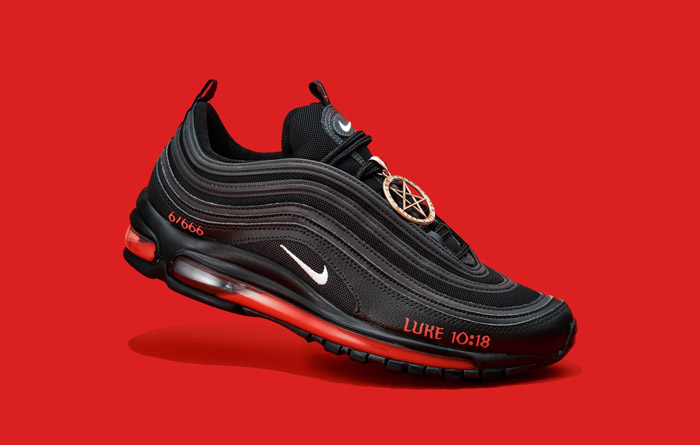 An art collective and streetwear brand, MSCHF Product Studio, Inc. from New York launched a pair of sneakers they call 'Satan Shoes' on March 29, 2021. These shoes contain a drop of human blood taken from 6 employees of MSCHF.
MSCHF launched these hellish shoes in collaboration with American Hip Hop artist Lil Nas X. MSCHF created only 666 pairs of these limited edition shoes. These red-colored shoes are priced at an exorbitant $1018 but that didn't stop the fans from buying them. The shoes were sold out within a minute.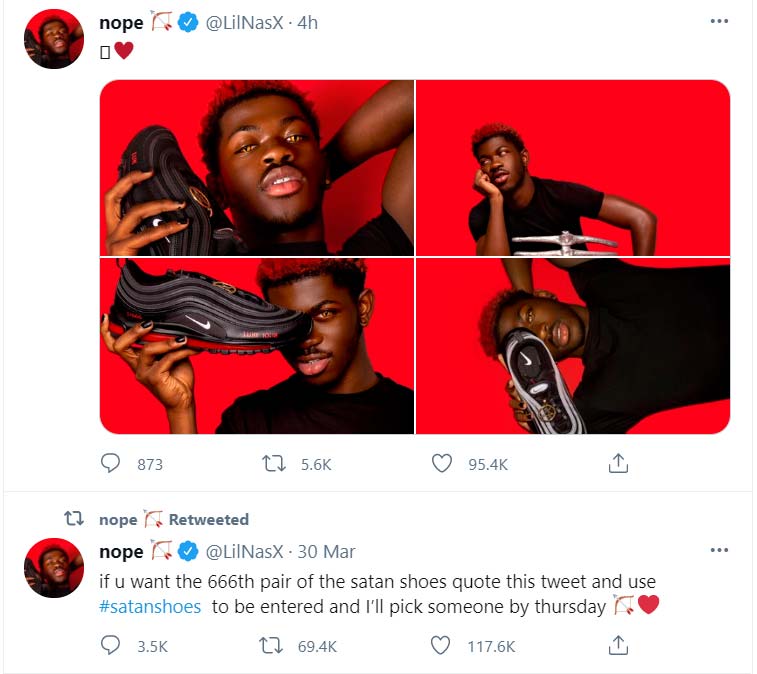 MSCHF "dropped" these limited edition shoes on Monday, just a couple of day after the launch of Lil Nas X's latest song Montero (Call Me By Your Name) on YouTube. The American singer's song also included a verse from the Bible "So He told them, 'I saw Satan fall like lightning from heaven'."
What's the controversy around these Shoes?
To begin with, any product that contains human blood is bound to get a negative reaction. However, that's not what the makers of these satan-inspired shoes are concerned about. The speed at which the shoes were sold was a testimony to the fact that there were enough people who really liked the product. MSCHF is happy with a lot of publicity and of course the sale.
It is the famous shoe brand Nike that is having a problem due to these shoes. Apparently, MSCHF didn't make these shoes, instead, they just modified the Nike Air Max 97 sneakers. The Nike 'Swoosh' logo is prominently visible on these shoes and they are an exact replica of Air Max 97 sneakers sans the modifications.
As a part of the modification, MSCHF added a bronze pentagram charm to the shoes along with 60 cubic centimeters of Red Ink. Not to forget a single drop of blood sourced from their own employees that they added to prove how satanic the shoes are. The human blood in the shoes attracted a lot of negative attention and that caused a problem for Nike.
Why is Nike suing 'Satan Shoes' makers?
First and foremost, it is a case of Trademark infringement as the shoes carry Nike's trademark 'Swoosh' logo. Secondly, the presence of Nike's logo on a product that contains blood has drawn flak from people thinking that the shoes were made by Nike.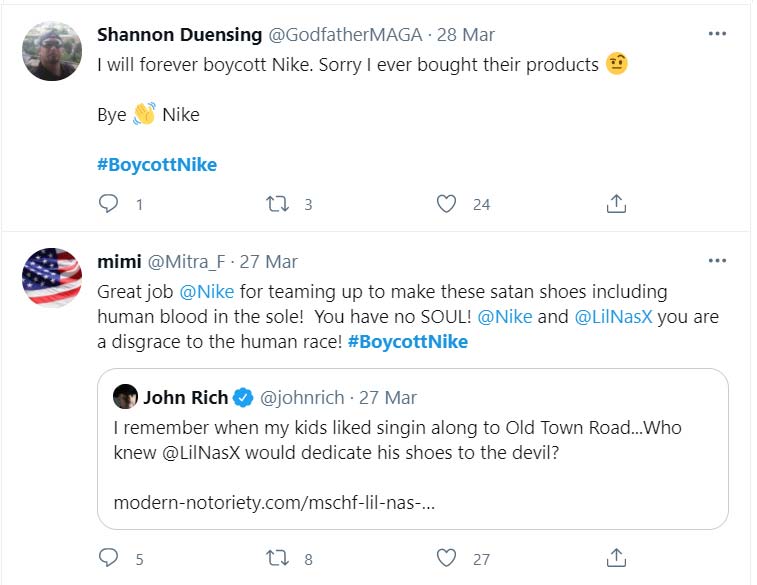 Nike representative said that due to the negative publicity created by these modified shoes there were calls to boycott Nike shoes. This is causing a loss of reputation and business for Nike.
Nike has filed a lawsuit in the US District Court for the Eastern District of New York for trademark infringement by MSCHF and has asked the court to stop them from fulfilling orders of 'Satan Shoes' and from any further sale of these shoes. In its filing, Nike also asked for stopping the defendant from using its trademark. However, Nike didn't name Lil Nas X in the lawsuit.
Nike is facing a lot of backlash on Social media due to the confusion caused by the presence of its logo on these shoes. Hence the lawsuit. All we can say is that we hope it turns out to be a Fool's Day Prank otherwise it is difficult to imagine how many more such devilish products will hit the market after the super quick sale of these shoes.
Let us know in the comments about your thoughts on these shoes. Can you think of ever wearing any such product that is so satanic?
You may also like
Adidas' "World's longest shoes" flood the internet with memes