Humorous Truck quotes you can't miss seeing!
Ever imagined what a foreigner would notice when they hit the road in India? Besides the beauty of our country, I'd say the trucks won't go unnoticed with the colors and funky writing on them. Forget foreigners, for those who want to go on a road trip, let's just say you will see a whole lot of the wild countryside and get a taste of creativity in those humorous truck quotes.
Road trips in India are all about the traffic, the constant honking and breathtaking scenery. You see, for the truck owners in India, their trucks are like a newlywed bride, or at least that's how they decorate them. They spend hours in their trucks, from state to state, and even across borders.
So yes, they name them, animate them with jingly decor, and even paint them with intricate designs, whether it is sceneries, or satyavachan (advise), or even casual humor.
MEMES OK PLEASE! Let's see funny signs that you can't miss and are definitely worth looking at.
Don't look at the English, just feel the emotion bruh!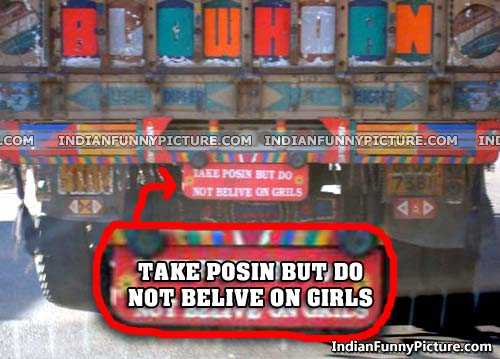 So possessive, he didn't spare the kids also!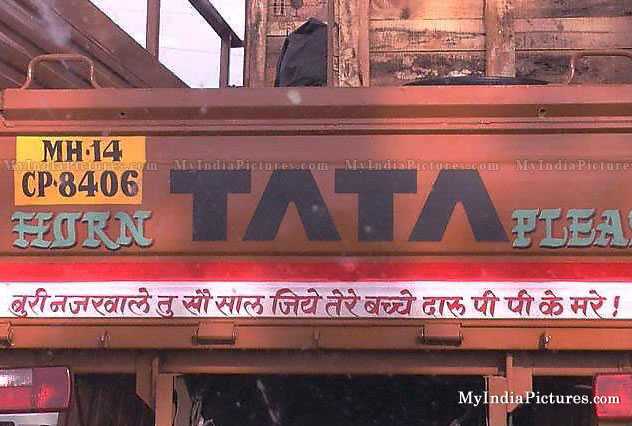 Pearls of wisdom!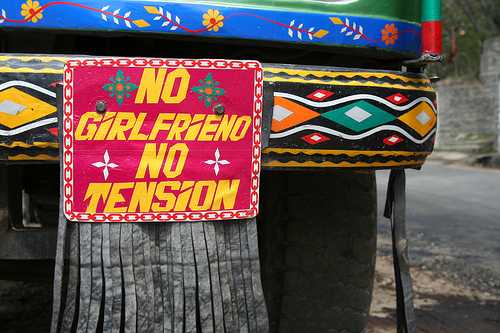 That's a mandatory one – "Maa Ka Ashirwaad"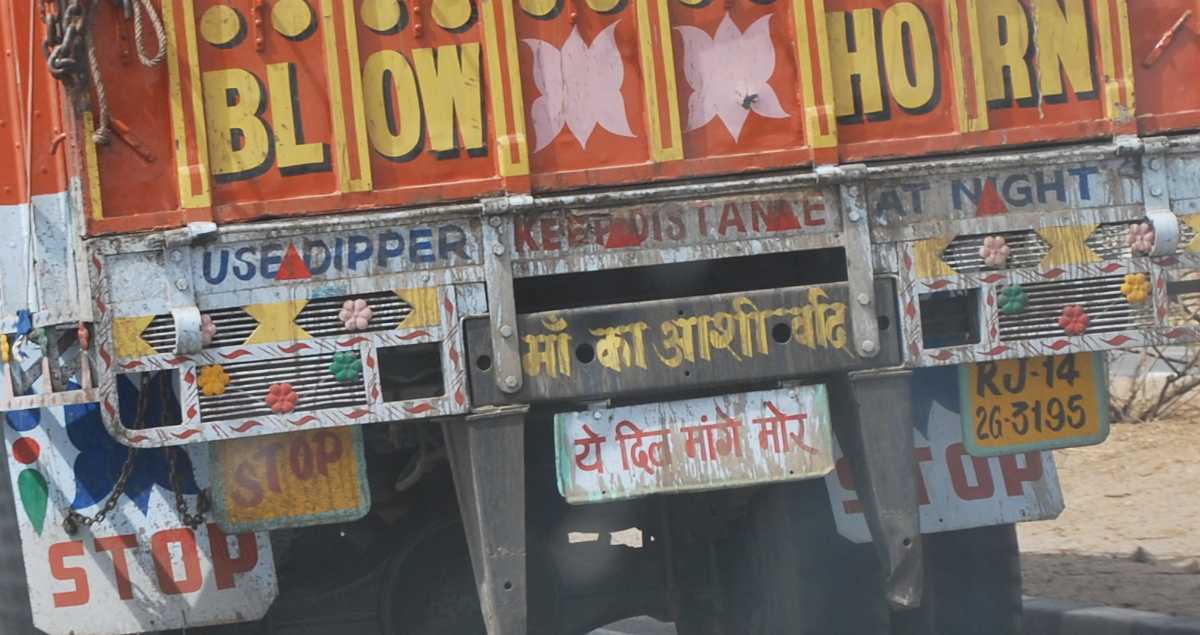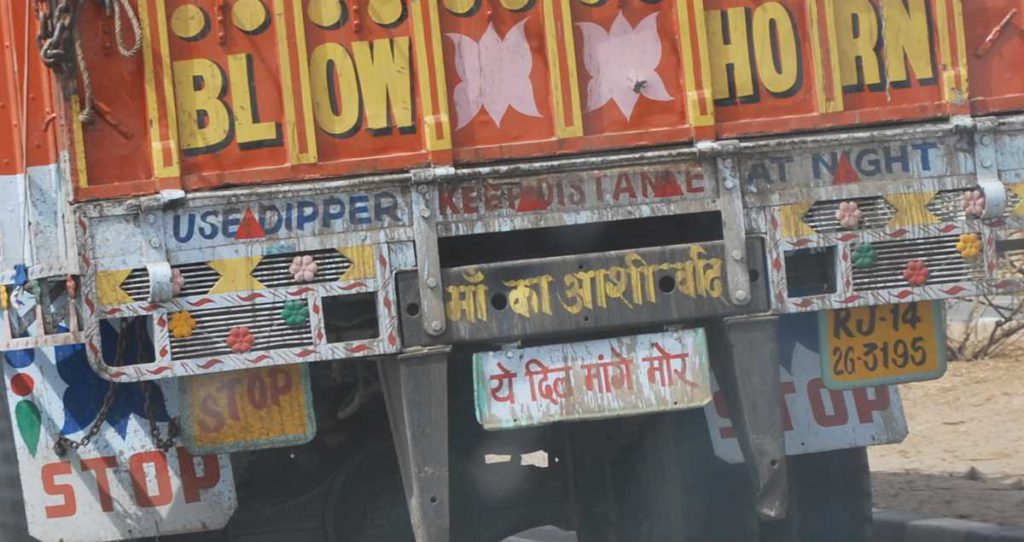 Any takers for a trip to Khandala?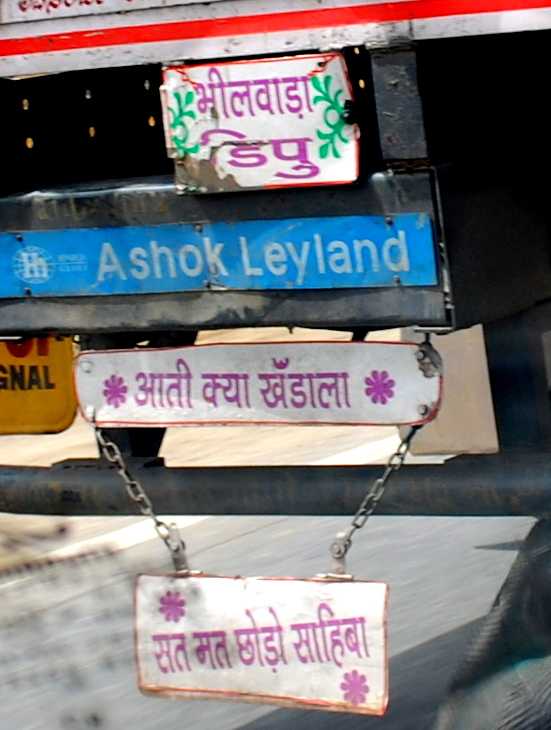 "Child of an airplane" – I just hope he won't try to make it fly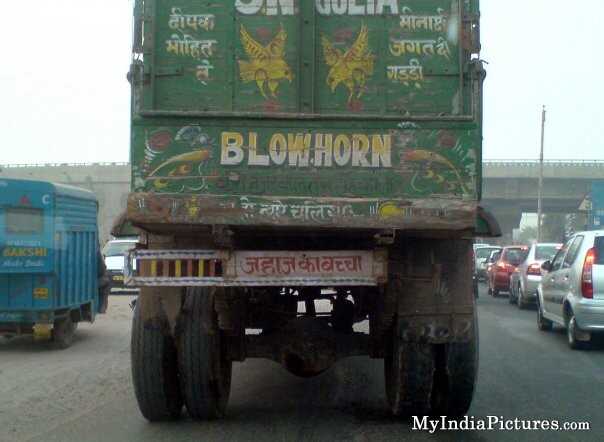 Wait! DIAPER? NITE? Grammar Nazis just died.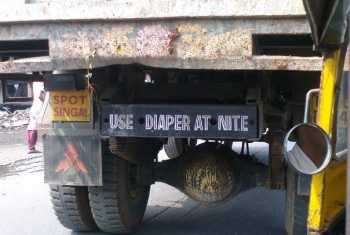 Itna confidence kahan see aata hai?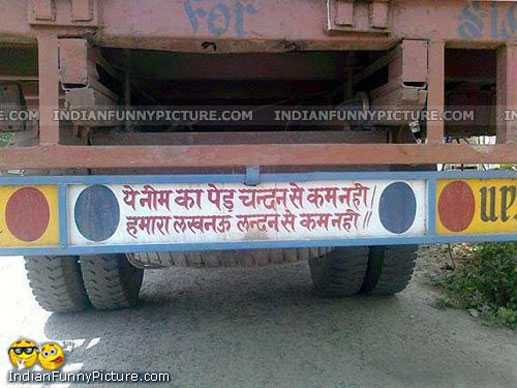 Good lord, what a message for safe driving!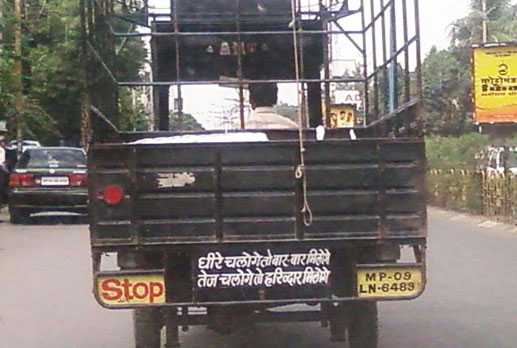 Literally means "Don't smile baby or I will fall in love with you"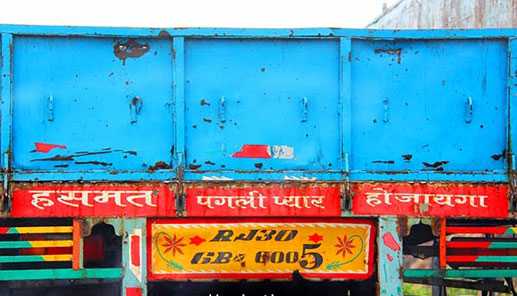 A threat Or a challenge? Whatever it is, I love the confidence.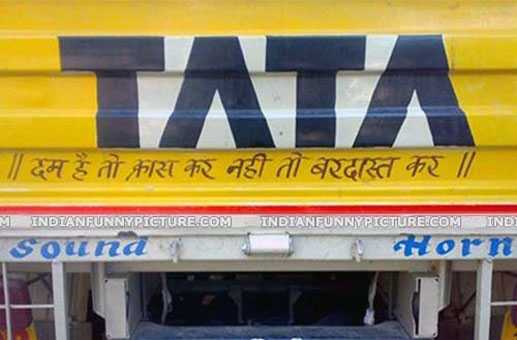 You may have great aspirations but nothing can beat this.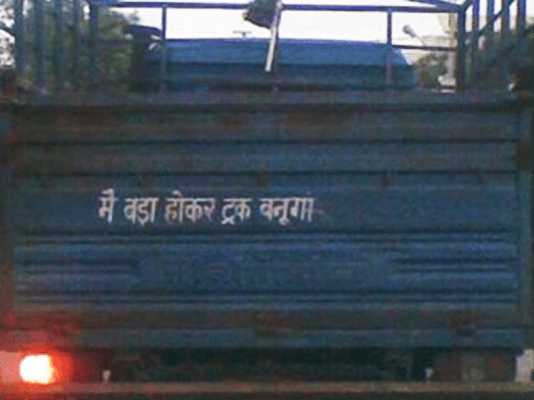 The queen's a Guzzler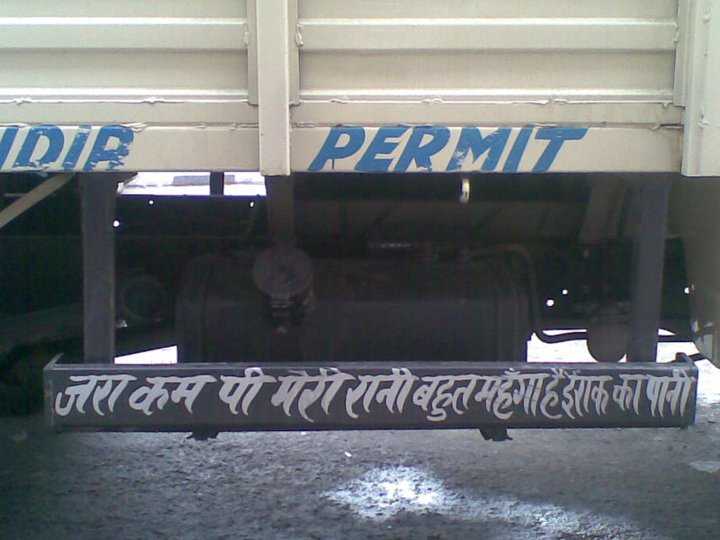 Mirza Ghalib's legacy lives on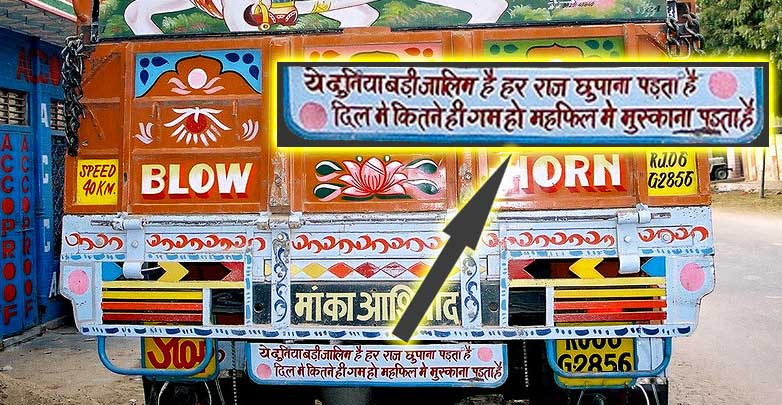 I'm sure you have seen these bizarre quotes behind trucks as well. Let us know in the comments below if you can recollect a few humorous ones and we will include them in our collection.
You may also like
Worst logo fails that'll make you laugh so hard!