Elon Musk is launching Starlink in India
Elon Musk does things in style – That's an understatement because he defines the style these days. For years we have heard about his companies like Tesla, SpaceX, Hyperloop and Solar City and we all have wondered if a common man will be able to experience one of Elon Musk's creations. He answered that with Starlink – a low latency, broadband internet system powered by satellites. Now we have heard that we'll soon have Starlink in India too.
With the first of its kind broadband connectivity equally accessible to urban as well as rural areas, Starlink sees a promising future in India. Read on for everything you need to know about it!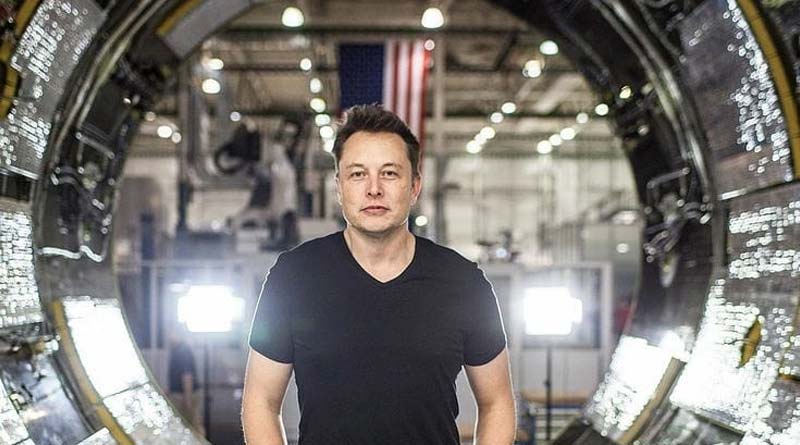 What is Starlink?
Starlink is one of the most prominent projects of SpaceX, Elon musk's private space exploration company. Starlink will provide services directly from satellites launched by SpaceX. Though the service is currently in its Beta testing phase, it already has 10,000 users worldwide from about 1,000 satellites. The download speed ranges from 50Mbps to 150Mbps. In a nutshell, it is pretty fast but not as fast as a fiber-optic network, however, it is more than sufficient for an average household.
The beta program is a great success, especially from the perspective of extending the internet reach to far off areas.
The updates about Starlink in India
In August 2020, the Telecom Regulatory Authority of India (TRAI) had issued a consultation paper on a roadmap to 'Promote Broadband Connectivity and Enhanced Broadband'.
According to a CNBC TV18 report, Patricia Cooper (Vice-president, Satellite Government Affairs at SpaceX) replied to the paper. She said, "The network will advance the goal of delivering broadband connectivity in the near term to all Indians, particularly those without access now or in the near-term to broadband services traditionally available only to customers in urban and suburban areas".
The report also stated that the service is eyeing the trillion-dollar market of India and China and wants to meet the requirements of in-flight internet and maritime services for both countries. Indeed, it is a big market for Starlink.
Although there hasn't been a nod from the government yet, the official website of Starlink states "Starlink is targeting coverage in your area in 2022" when given an Indian address. That's too long a wait, however, I am still going to do it because I know it will be a wonderful product.
How to signup for Starlink in India
The application process is pretty simple and involves just two steps:
Step 1: Visit the official website of Starlink and enter your address.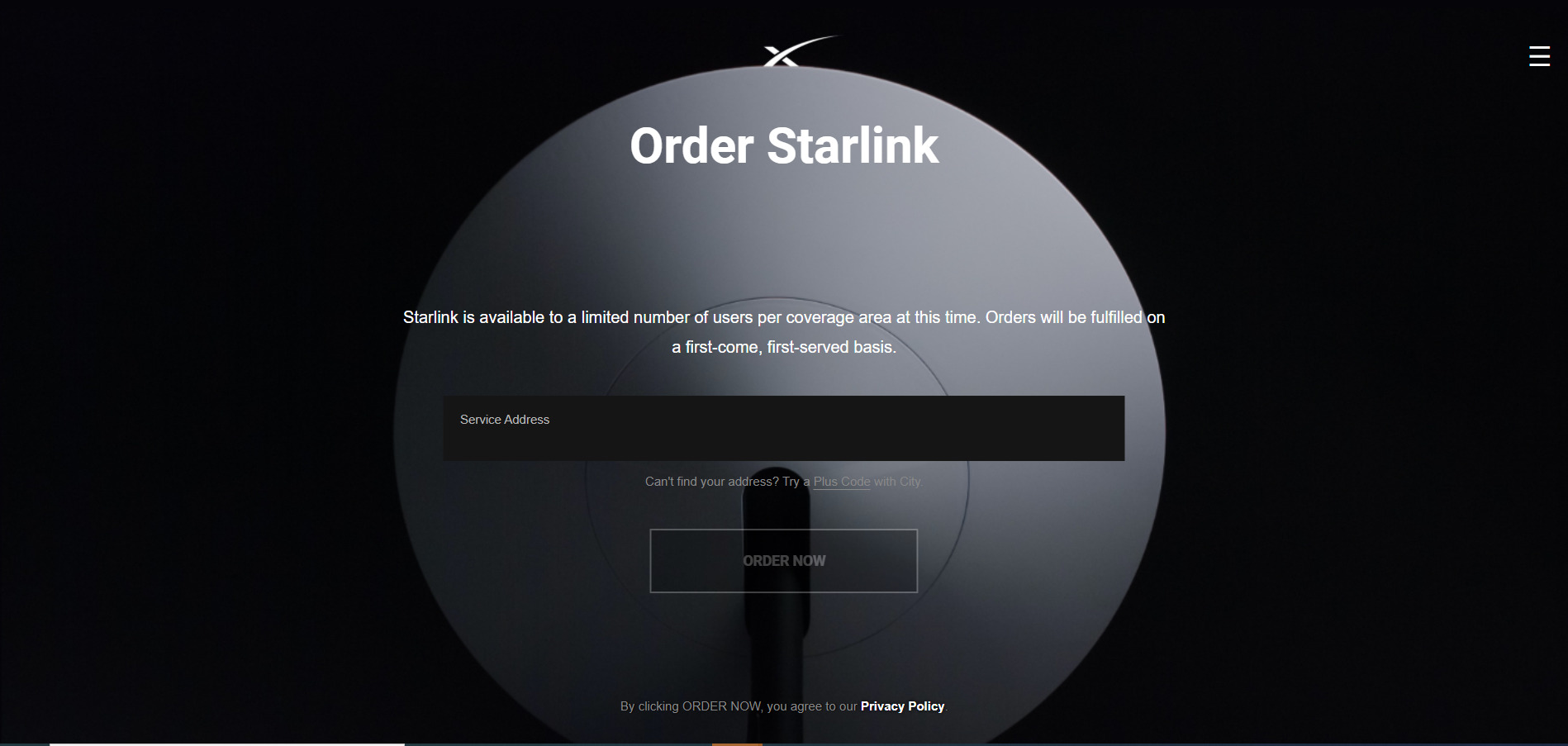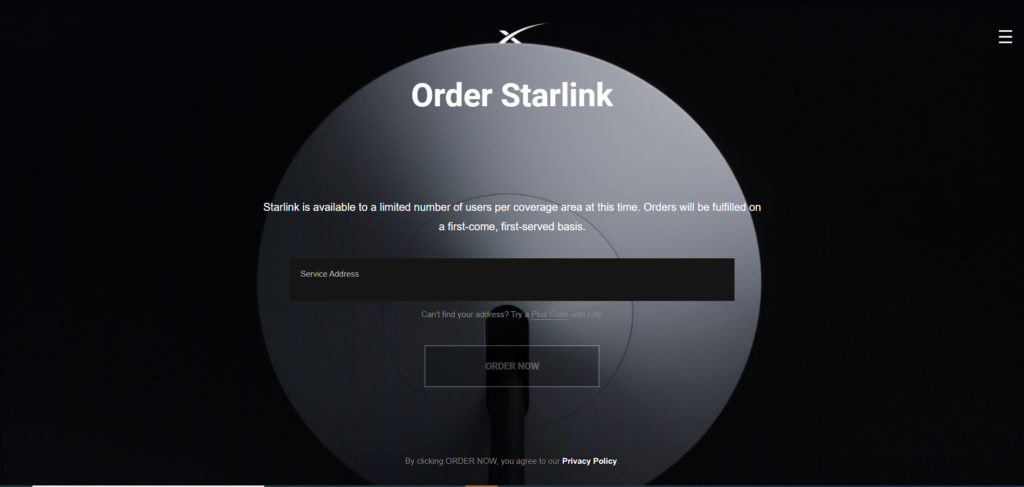 Step 2: make the payment of $99 (₹ 7200 approx) for early access! Remember, the service is not guaranteed even after the payment. However, the amount is fully refundable.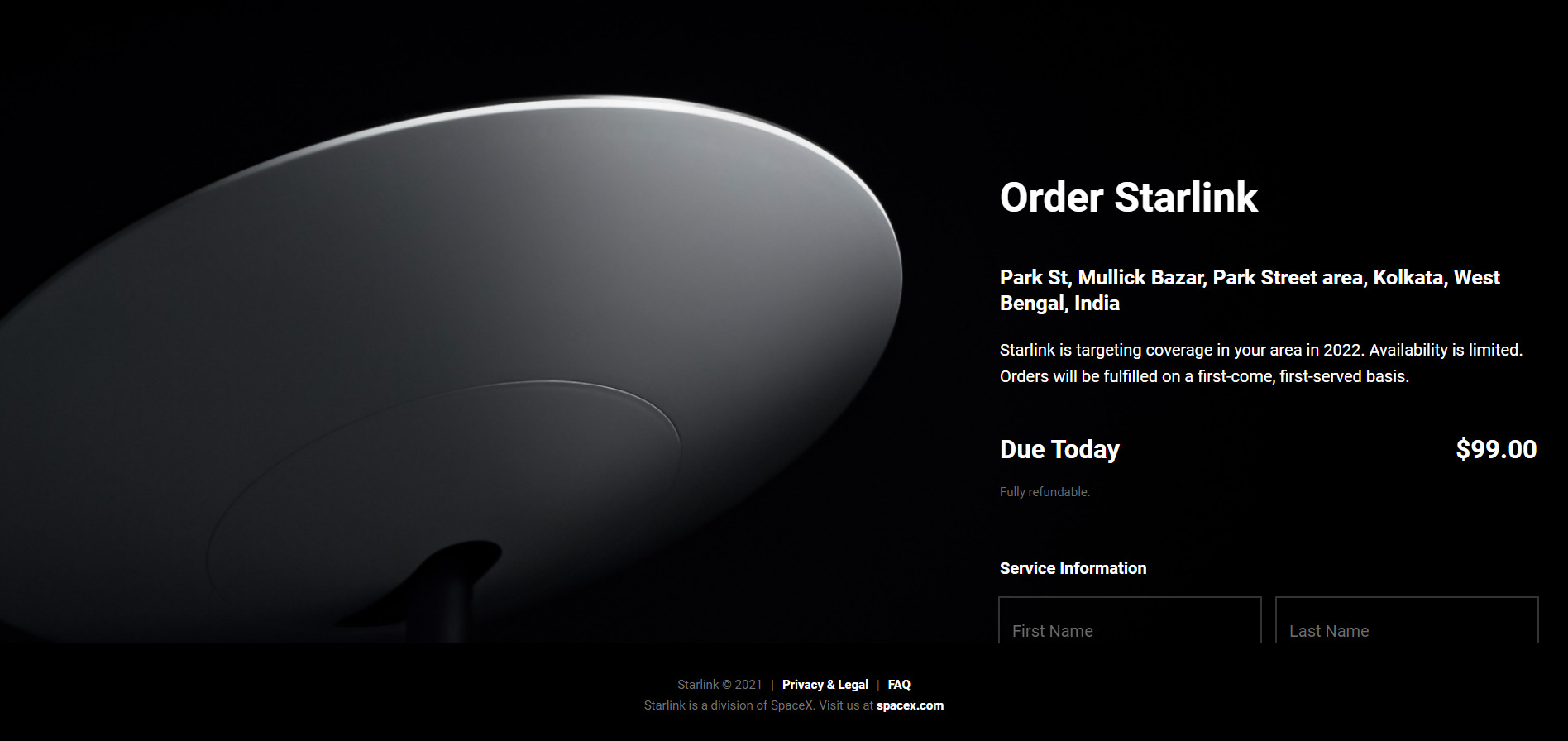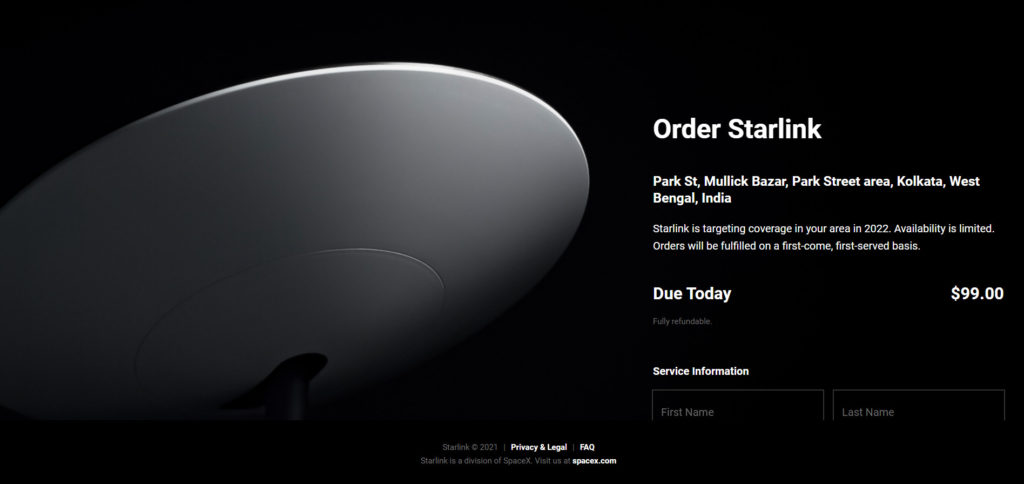 About the time of availability of the service, Starlink states that there are a number of influencing factors, including "Regulatory approvals."
If you plan to apply for early access, then you may just go to the StarLink website and register right now as there will be limited access available initially. Let us know in the comments below if you would like to know more about new developments in telecom.
You may also like
Elon Musk's reaction to becoming the richest person is 'Strange', literally.