Best PUBG alternatives handpicked for you!
Well, first of all, our sympathy lies with all the PUBG fans and we really hope that the situations change and the government allows PUBG to return to India. However, till that happens there are multiple other options that you can explore and enjoy!
Similar to PUBG there are other online multiplayer battle royale games that are equally mindblowing and engaging. We present to you a curated list of the top 5 options here from our gaming experts with the game ratings. So stop pining, go ahead and have fun!
Garena Free Fire: 3volution is a survival shooter game available on mobile. Each game lasts 10-minutes and you are placed on a remote island where you are pit against 49 other players, all seeking survival. You can freely choose the starting point by controlling your parachute, and aim to stay in the safe zone for as long as possible.
Enjoy driving cool vehicles to explore the vast map, hide in trenches, or become invisible by proning under grass. Ambush, snipe, survive, there is only one goal: to survive and answer the call of duty.

Overall Rating: 4.1
Gameplay: 4.3
Controls: 4.2
Graphics: 4.2
To download the game click here.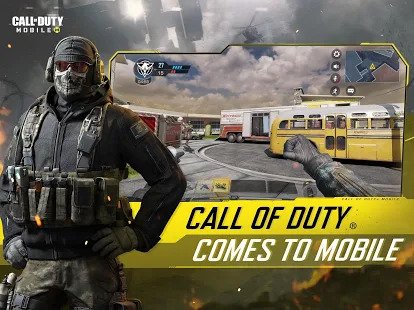 Official CALL OF DUTY® is now available on mobile phones. Play iconic multiplayer maps and modes anytime, anywhere. 100 player Battle Royale battleground, Fast 5v5 team deathmatch, Sniper vs sniper battle. Activision's free-to-play CALL OF DUTY®: MOBILE has it all.

Play with console-quality HD gaming on your phone with customizable controls, voice and text chat, and thrilling 3D graphics and sound. Enjoy the iconic multiplayer maps from Call of Duty®: Black Ops and Call of Duty®: Modern Warfare® – available for the first time for free.

Overall Rating: 4.5
Gameplay: 4.6
Controls: 4.5
Graphics: 4.6
To download the game click here.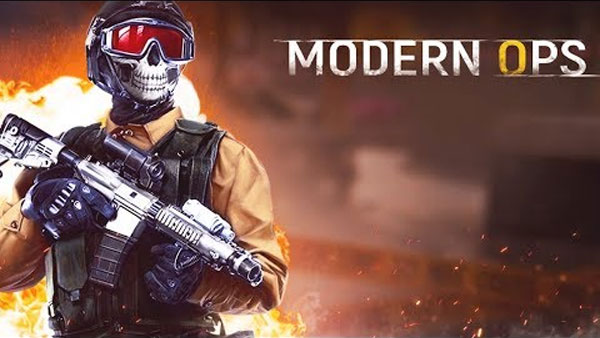 Modern Ops Black Squad is competitive free FPS shooters with easy and intuitive controls, vivid 3D graphics and exciting gameplay. Accomplish your duty and play as counter-terrorists or become brutal and choose bandits. Show your fire and combat skills in this free multiplayer first-person shooter. You can buy different ammo, weapons and upgrade them. Сhange the look of your weapon skins.
This highly rated game has cool controls and graphics. It allows up to 10 players in pvp action and has more than 30 modern guns, pistolas and camos. You can also use Killstreaks such as drone strike, sentry gun and even rocket launcher to make your strategy unique one.

Overall Rating: 4.4
Gameplay: 4.5
Controls: 4.5
Graphics: 4.5
To download the game click here.
Fortnite Battle Royale is a free-to-play battle royale game in which up to 100 players fight to be the last person standing. The game isn't available on Android or Apple play store but it can be directly downloaded from the Epic Games website.

Weaponless players airdrop from a "Battle Bus" that crosses the game's map. When they land, they must scavenge for weapons, items, resources, and even vehicles while trying to stay alive and to attack and eliminate other players. Over the course of a round, the safe area of the map shrinks down in size due to an incoming toxic storm; players outside that threshold take damage and can be eliminated if they fail to quickly evacuate. This forces the remaining players into tighter spaces and encourages player encounters. The last player, duo, or squad remaining is the winner.

Overall Rating: 4.3
To download the game click here.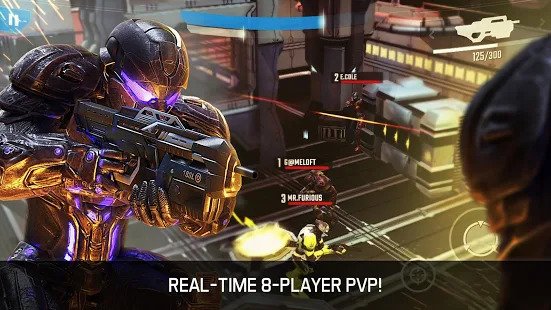 N.O.V.A Legacy is a 3D sci-fi FPS experience based on the epic first episode of N.O.V.A., in a compact version of the shooter. Enjoy different modes of the game like Story Mode, Shadow Missions, Special Ops, Deathmatch, Team Deathmatch, Matchmaking. Matchmaking is an interesting feature where you can set passwords for private multiplayer matches or use the advanced online matchmaking system.
It is quite an immersive game with offline and online shooter experience. The game is based on a renowned Gameloft FPS series in the same vein as Modern Combat.

Overall Rating: 4.0
Gameplay: 4.3
Controls: 4.3
Graphics: 4.2
To download the game click here.
Hopeless Land: Fight for Survival is a survival mobile shooting game that supports 121 players to fight in one fatal survival game at the same time. The game has many ingenious game features, various special Asian architectures locations in the battleground.
Drive the helicopter and experience the air-to-land modern fight as you have never experienced before. The best part of the game is that there are no devices barriers, no matter what mobile phones you use, you can survive to the last in the fatal battleground Hopeless Land.

Overall Rating: 3.9
Gameplay: 4.0
Controls: 4.0
Graphics: 4.0
To download the game click here.
We'll update this post soon with more games for you to choose from so don't forget to come back and check out this post again soon.