Upcoming Netflix movies that you shouldn't miss!
The craze of Netflix is spreading everywhere and fast. They are always surprising fans by regularly releasing new series and movies. And for all those who have always faced an issue with finding just the right movie to watch, then you are in luck to have made a stop here at Piccle.
So off we go with a list of upcoming movies that you can be Netflixing soon if you like the plot. Don't forget to like us if you like any of these movies!
AK vs AK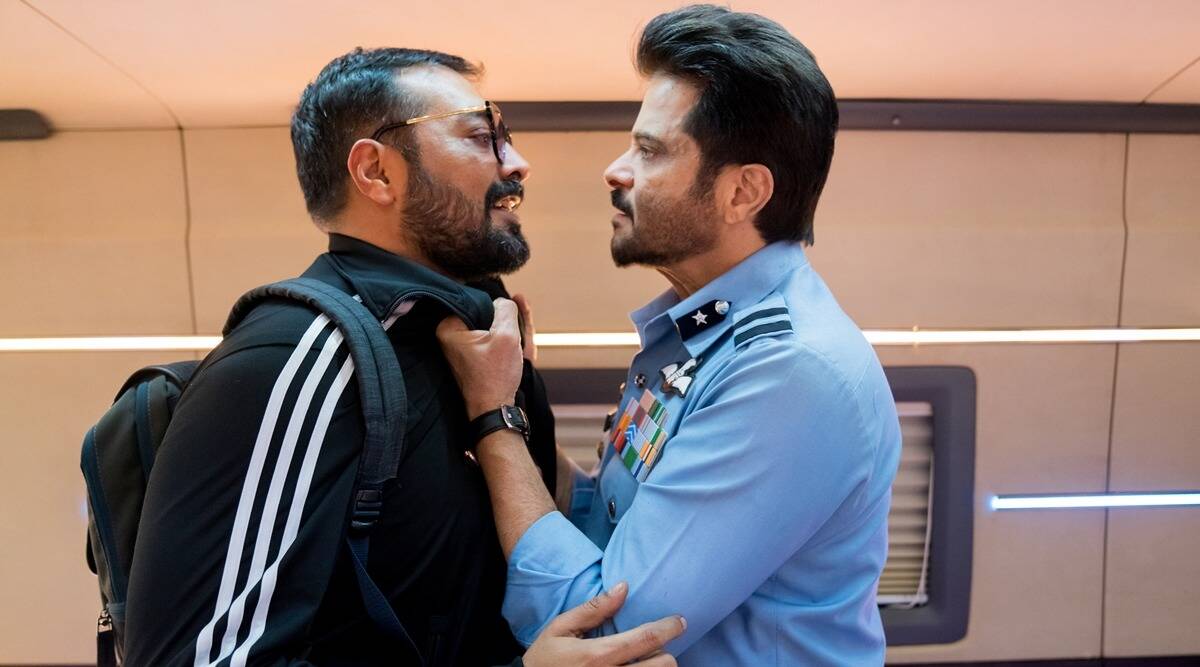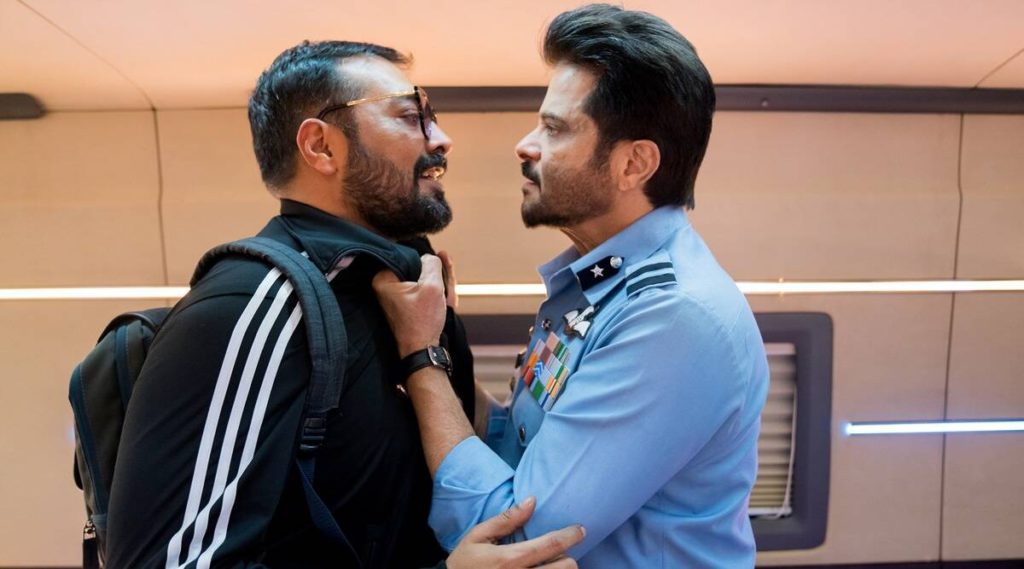 Plot: If you are a fan of mystery movies with lots of drama then this movie is meant for you. Directed by Vikramaditya Motwane, the film was written by Avinash Sampath with Shahid Kapoor and Anurag Kashyap in mind. But later on, the filmmakers thought about casting Anil Kapoor.
Anurag Kashyap and Anil Kapoor. along with other stars, will be seen as themselves in the movie. The plot is around a dispute between Anil Kapoor and Anurag Kashyap, following which the latter kidnaps Anil Kapoor's daughter Sonam Kapoor. The stress and all the thrill starts when Anil Kapoor has to search for her by following the rules set by Anurag Kashyap.
It seems there will be very intense and thrilling moments in the movie as Anil Kapoor is supposed to find Sonam without contacting the officials or talking about the kidnapping to anyone and also ensure that he's on camera all throughout. Anurag Kashyap plans this in order to use the video for his upcoming film. Full of thrilling scenes, panic, family drama, cruelty and a glimpse of Bollywood life, this movie is going to be a super hit for sure!
Cast: With the ever young and dashing Anil Kapoor we will get to see his son Harshvardhan Kapoor both dad and son rocking the movie. Well, can we forget Sonam Kapoor? the beauty will be returning with her dad and brother in the movie and along with them Bony Kapoor, Pawan Singh, Yogita Bihani, Sucharita Tyagi will be seen in the film. Also, it is not the first time that Anurag Kashyap will be actually playing a role in the film.
Release Date: The movie is all set to be out on Netflix on 24 December.
The Midnight Sky (IMDb-5.3)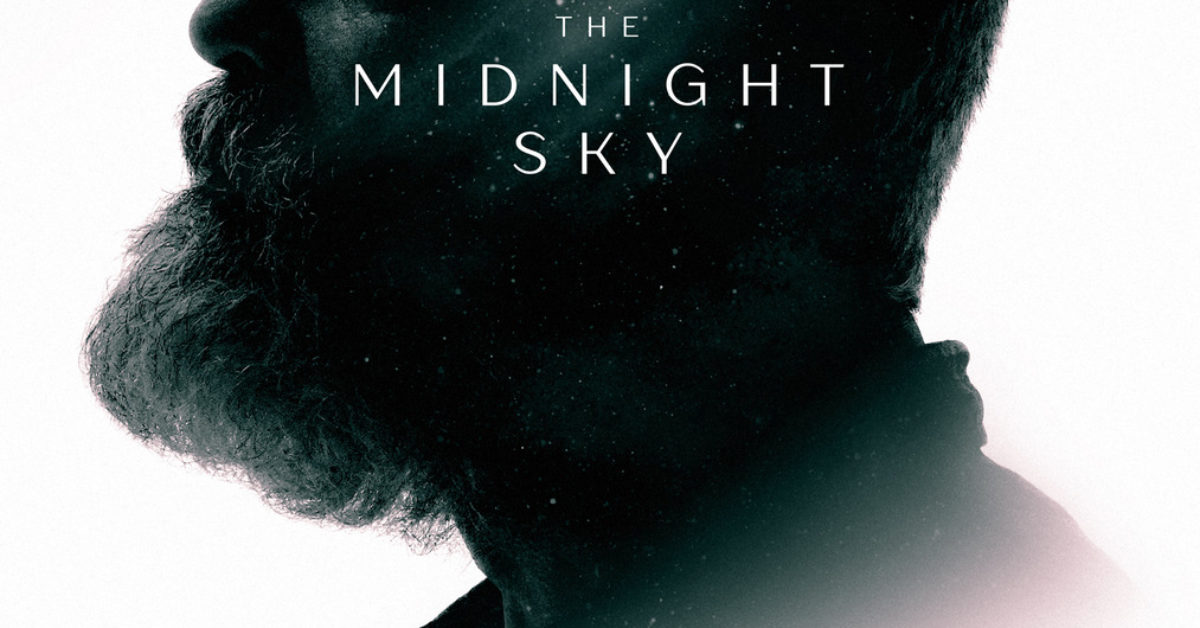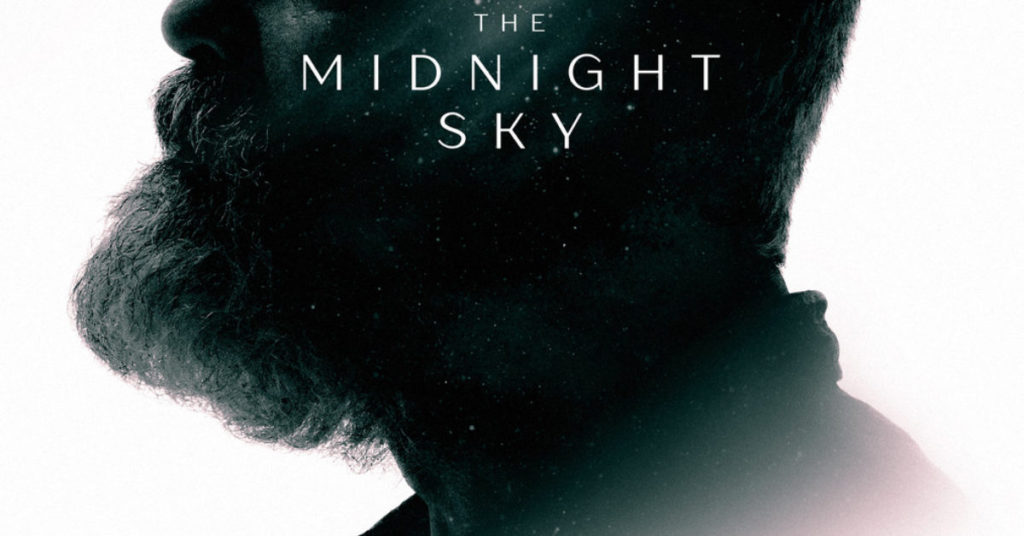 Plot: This is a perfect sci-fi film that you can watch if you love heart-touching but thrilling movies! Augustine Lofthouse is a scientist and is suffering from cancer. There is a drastic event on Earth leaving earth inhabitable for humans. Augustine is terminally ill so as the staff of the Arctic base leaves for their home, he decides to stay behind. All the space missions have been evacuated except Aether, a space ship sent to a Jupiter moon K-23 in search of a habitable planet. Augustine keeps trying to contact Aether as he wants to warn about the condition of Earth.
Meanwhile, he meets Iris, a young girl who is apparently left behind during the evacuation, and together they keep trying to contact Aether. The spaceship faces a meteor attack and one of the crew members Maya dies. As the Aether crew members become of Earth's condition, they face the decision on whether to return to Earth or go back to K-23.
There is a lot of drama, emotion and some pretty stressful moments. However, the movie, despite being dystopian, doesn't have much of the Sci-fi action that one might expect from it. It has received mixed responses from the audience but the one thing that even the critics agree on is that the movie has some of the most mesmerising scenes. I've seen the movie and I can vouch for that.
Cast: The old Augustine Lofthouse is portrayed by George Clooney while Ethan Peck plays the young Augustine. Felicity Jones is the beautiful Sully and David Oyelowo is Commander Gordon Adewole, Sully's husband. Tiffany Boone, Demian Bichir, Kyle Chandler, Sophie Rundle and Caoilinn Springall play Maya, Sanchez, Mitchell, Jean and young Iris respectively.
Release Date: The film will be released on 23 December 2020.
Outside the Wire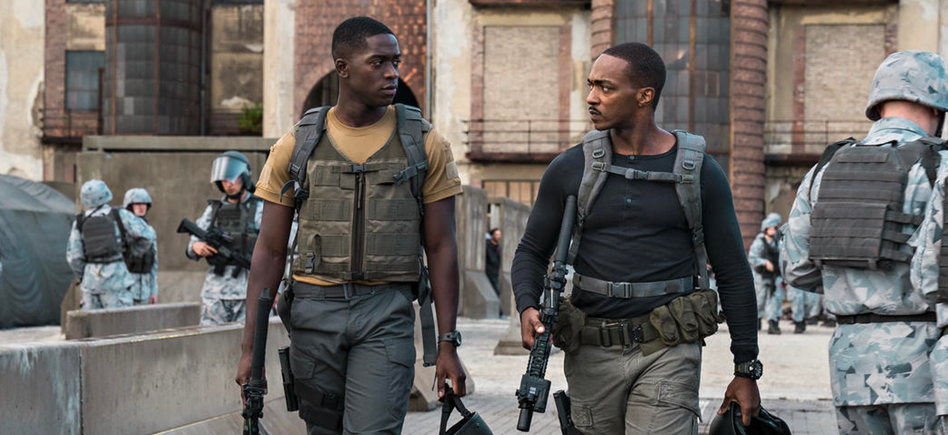 Plot: This one's a movie that Netflixers have been waiting for long. The movie is set in the future with the protagonist playing the role of a drone pilot. Anthony Mackie, a drone pilot, discovers that he works for a special Android officer. There is a doomsday device in the movie that the officer has to find before the bad guys get their dirty hands on it. There is all the sci-fi futuristic stuff and the futuristic setting of the world 30 years from now – all in all just the kind of stuff we yearn for!
Cast: Avengers fame Anthony Mackie will be seen showing off his acting skills in the sci-fi film as Leo. Joining him are Damson Idris (Lieutenant Thomas) and Kristina Tonetri-Young (Corporal Mandy Bale). We will also get to see Enzo Cilenti as Sergeant Miller and Bobby Lockwood as Reggie along with others!
Release Date: The film will be releasing on 15 January 2021.
We Can Be Heroes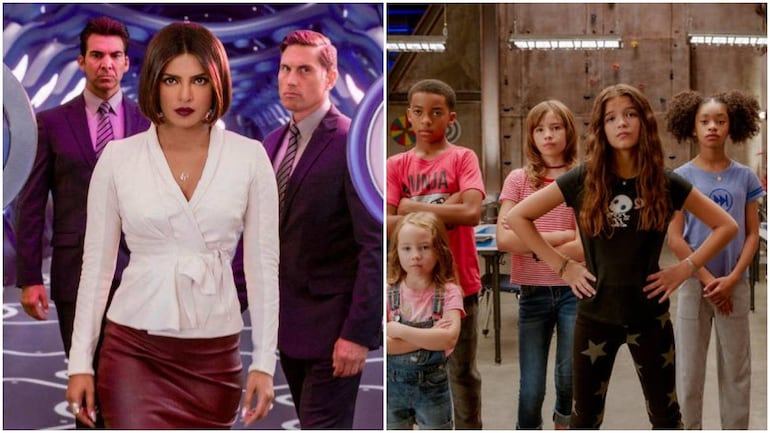 Plot: And then there's this superhero movie beautifully presented by Robert Rodriguez. The plot has the superheroes of Earth fighting the alien invaders but they get kidnapped by the aliens. The government protects the children of kidnapped superheroes by putting them away in a safe house where we would see Priyanka Chopra playing the role of Ms. Granada. She's seen babysitting the children but superhero Marcus Moreno's child Missy Moreno decides to save her dad.
They team up and set out on a mission to rescue their parents and Earth by using their special powers. The movie is going to be super fun as we'll get to see grown-up Sharkboy and Lavagirl.
Cast: Well there's Priyanka Chopra as mysterious Ms. Granada and that should a reason good enough to watch the movie. YaYa Gosselin will be seen as Missy Moreno. Along with them Pedro Pascal, Christian Slater, Boyd Holbrook and Sung Kang will be playing as Marcus Moreno, Tech-No, Miracle Guy, Kung-Fu man respectively. Taylor Dooley plays Lavagirl and Haley Reinhart will be seen playing Ms. Vox along.
Release Date: The film will be out on 25 December 2020 only on Netflix.
Excuse Me, I Love You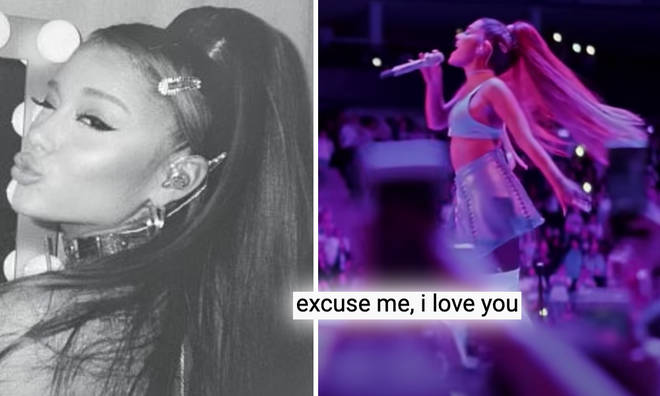 Plot: For all the Ariana Grande fans out there the documentary having Ariana herself in it is candy to the eye for sure. Yes, we will get to see the documentary based on her Sweetener World Tour in 2019. It is going to be almost a year now and we would get to see all her backstage scenes, on-stage moments and the inside view of the entire trip.
On December 9, 2020, she confirmed that there would be a concert film on Netflix that will give the fans a peep into Grande's life. Well, that's as close as it can get. Directed by Paul Dugdale we will see a beautiful 1h 37mins of Ariana's life, the way she did her rehearsals leading to a very successful concert!
Cast: Ariana Grande herself, who else?.
Release Date: The documentary is all set to be out on 21 December 2020.
The White Tiger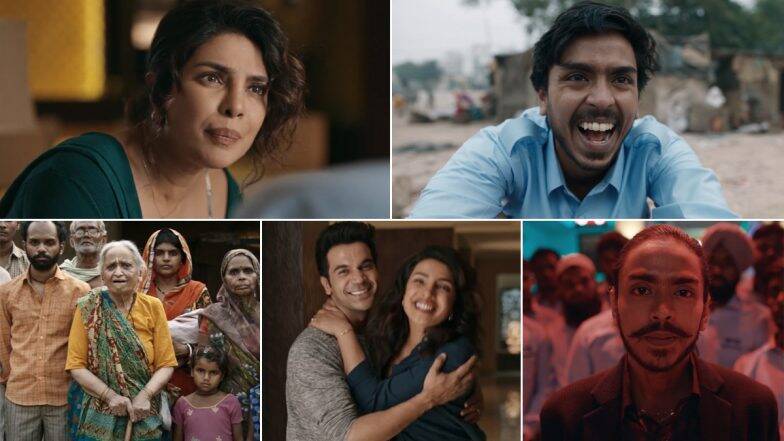 Plot: Another Priyanka Chopra movie soon to be released. The movie is inspired by Aravind Adiga's much-celebrated debut novel The White Tiger. Directed by Ramin Bharani, the movie plot covers India's poverty, class and status struggle. The plot of the movie revolves around a poor village guy who struggles to become a successful entrepreneur. Being a driver he uses all ways and paths which can lead him to the destiny of becoming rich. The film also touches upon Indian standards and corruption in India.
Cast: Adarsh Gourav plays the protagonist, Balram Halwai and Rajkummar Rao will be seen as Ashok along with Priyanka Chopra as Pinky Madam. Priyanka is producing the movie. We'll also get to see Nalneesh Neel showing off his acting skills as Vitiligo Lips in this upcoming movie.
Release Date: The movies will get released on 22 January 2021.
Pieces of a Woman (IMDb- 5.4)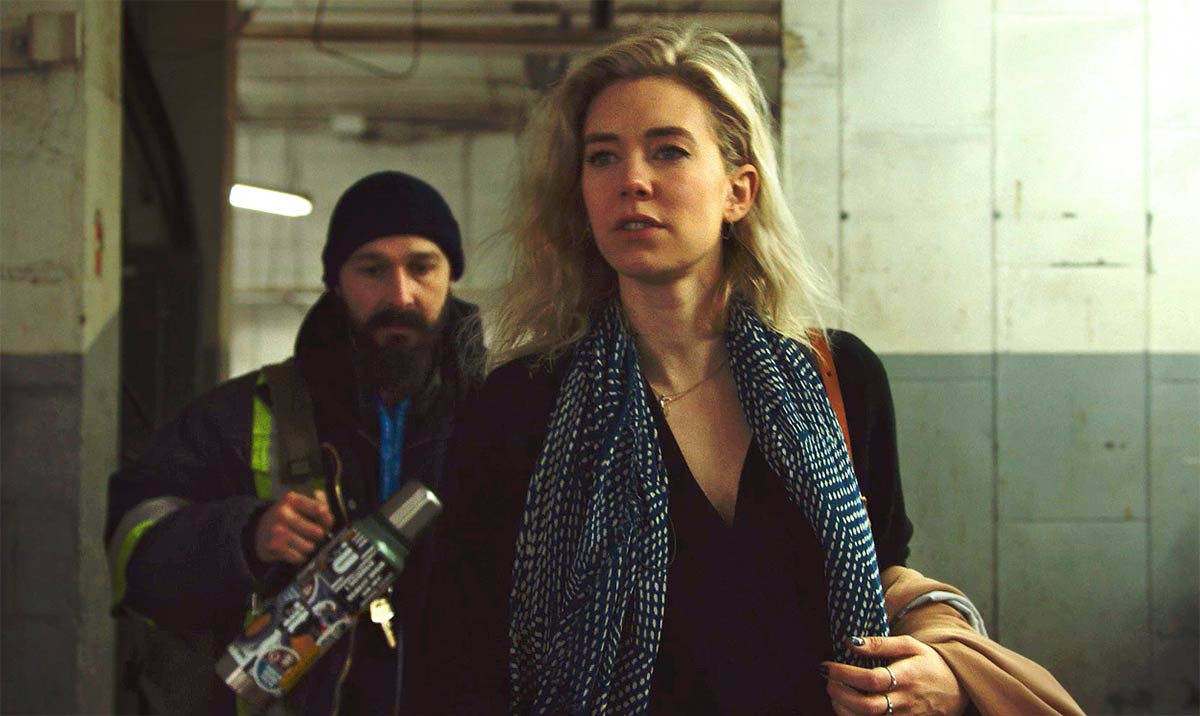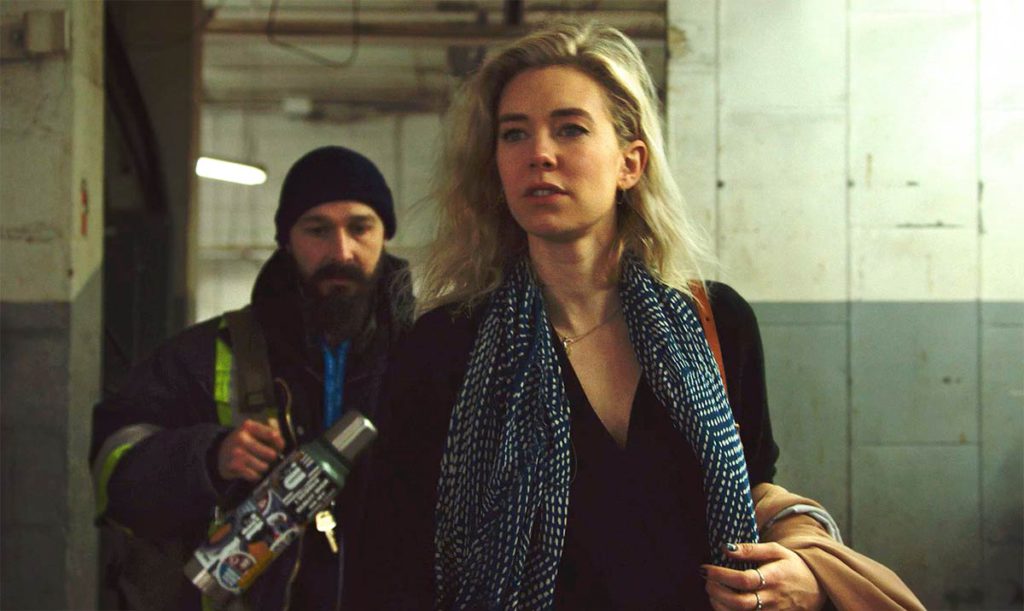 Plot: The story of this drama flick, soon releasing on Netflix, revolves around a Boston couple. Martha and Sean go through a lot of struggles and disputes after they lose their daughter. The young mother, after going through the ordeal of home birth, has to face the midwife who is charged with criminal negligence. The movie takes you on an emotional roller coaster ride as we get to see Martha's world up close. Martha has to handle her relationship with her husband, keep her grief aside, face the midwife in the court and handle all her personal relationships.
Cast: We will get to see Vaness Kirby as Martha Weiss and Shia LaBeouf as Sean Carson. Elizabeth Weiss is a role played by Ellen Burstyn and Molly Parker will be acting as Eve Woodward. Along with them Sarah Snook, Iliza Shlesingre, Benny Safdie and Jimmie Fails will be playing their roles as Suzanne, Anita Weiss, Chris, and Max respectively.
Release Date: The film will be releasing on 7 January 2021.
The Dig (IMDb 6.2)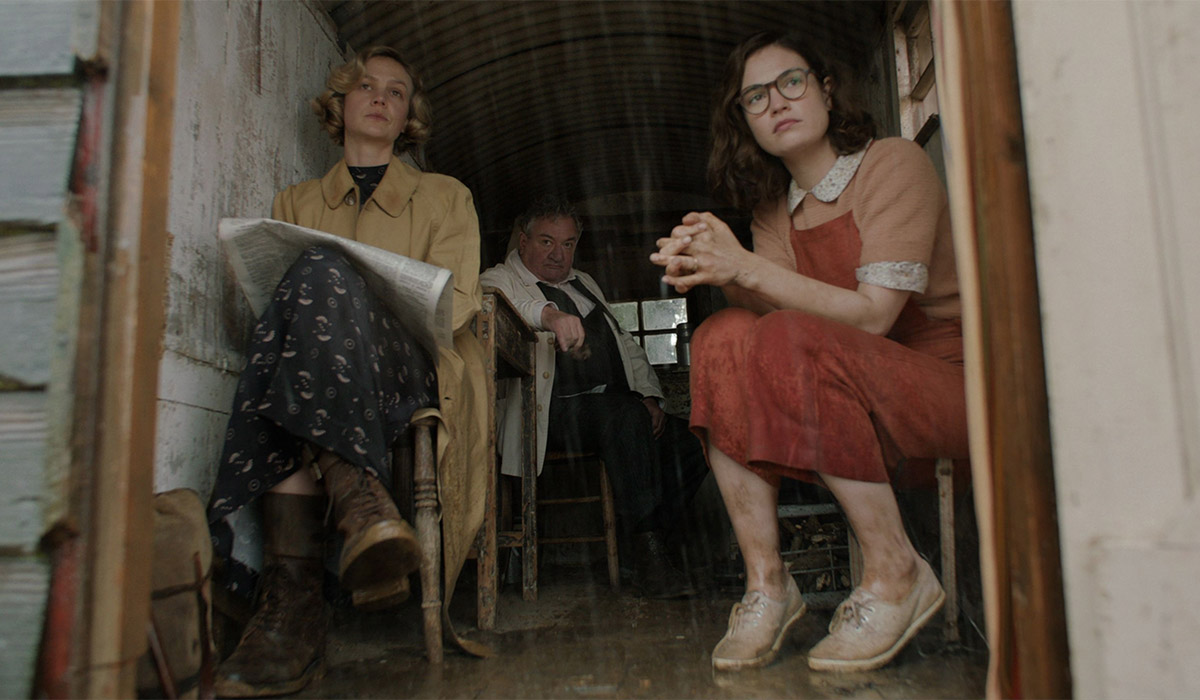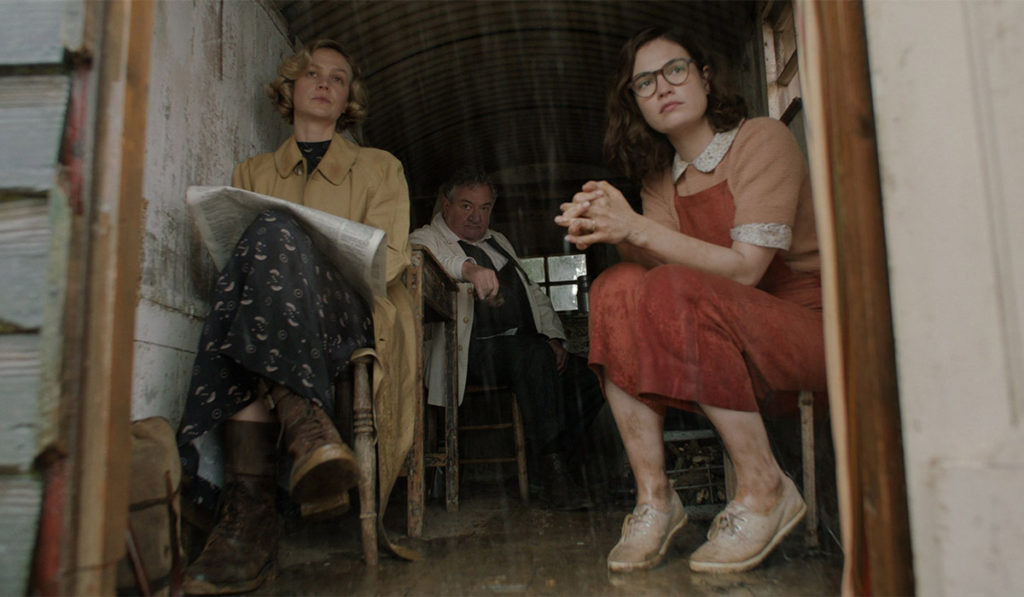 Plot: Adding an amazing drama movie to our list The Dig is one of the most awaited motives on Netflix for sure. The period movie, set in the pre-WWII world, has a unique plot. The story revolves around the real excavation that was done yards before in Suffolk's Sutton Hoo. The archeologists find a buried ship on the property of Edith Pretty. Basil Brown is the one who searches deep inside the burial mounds. The discovery is huge and the movie is very realistic to watch.
Cast: Carey Mulligan will be playing the role of Edith Pretty and Ralph Fiennes is seen as Basil Brown. Lily James and Johnny Flynn are cast as Peggy Preston and Stuart Piggot whereas Monica Dolan is seen as May Brown in the film.
Release Date: The film will be releasing on 29 January 2021
The Kissing Booth 3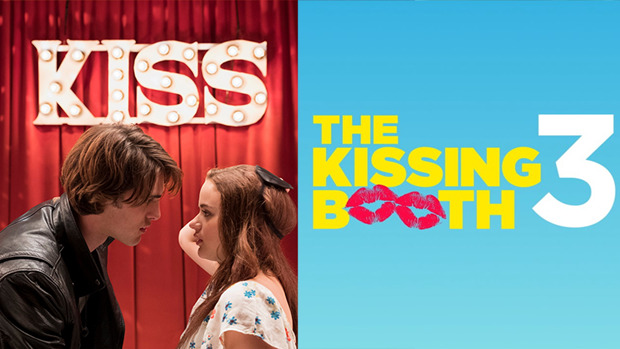 Plot: After the first two parts of the movie were super hit, Netflix decided to release another sequel of the movie in the upcoming year. The Kissing Booth 2 had many ups and downs in the lives of Elle and Noah and the end of the movie left the fans with many questions. The third movie revolves around the college life of Elle and her decision to choose a college. She gets into Harvard where her boyfriend Noah is matriculating but what about her best friend Lee who goes for Berkeley. Will she choose her Bff whom she promised to attend college with or Noah?
Cast: We will get to see the same casting as before that is Joey King as Elle and Jacob Elordi as Noah Flynn. Meganne Young will be reprising her role as Rachel and Joel Courtney as Lee Flynn. Molly Ringwald will be playing the role of Mrs. Flynn, mother of Noah and Lee.
Release Date: There is no official date released yet but we can say that the movie will be out in early 2021.
Army of the Dead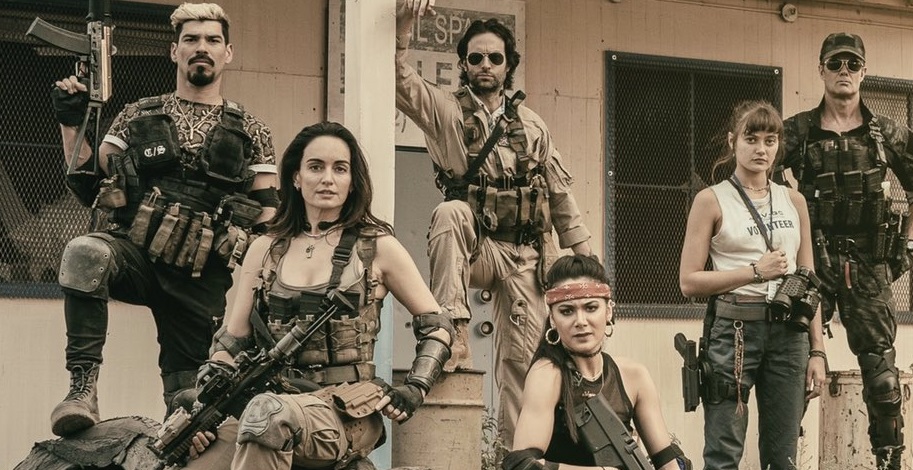 Plot: Seems like fans just can't get enough of zombie movies. The story of the movie is set in Las Vegas which is under the attack of Zombies and is turned into a quarantine zone. The adventure begins when Dave Bautista comes back to the city in search of his money in the casino that he used to own in the pre-zombie times. He and his group are all set to breach the quarantine zone to steal the money. With lots of action, witty one-liners, and loads of zombie slaying, the movie is going to be super fun to watch.
Cast: Dave Bautista plays the role of Scott Ward and Ella Purnell is seen as Kate Ward. Ana de la Reguera, Garett Dillahunt, Raul Castillo, Omari Hardwick and Tig Notaro play their roles as Cruz, Frank Peters, Mikey Guzman, Vanderohe, and Martin in the movie respectively.
Release Date: There is no official announcement regarding the release date of the move but we might get to see it in Feb 2021.
That's all for now but we'll surely come up with another list at the beginning of the next year. If you like this article then do not forget to leave us a comment.