Records waiting to be made/broken in IPL 2020
After months of wait, the most awaited IPL is here! Hold your breath and witness the immensely talented teams paving their way to the trophy. The fans are looking forward to a lot of high scores, nail-biting chases and players surprising them with extraordinary batting, bowling, fielding and wicket-keeping skills.
Given the past history, this year too, a number of records are waiting to be broken at the IPL! *Screaming? * Yes, records! Are your favorites on the line for new records too? Read on to find out, and hey, don't miss the trivia!
Most dismissals in a season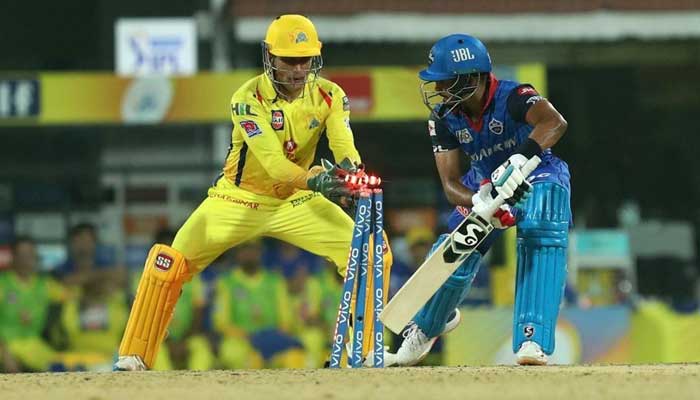 With a whopping 18 catches and 6 stumpings, the impressive record was made by Rishabh Pant in 2019. However, there are high chances that MS Dhoni, who is also the most dismissed player in IPL history, will be breaking it in this season! MS Dhoni is also expected to extend his record as the keeper with most dismissals and be the first keeper in IPL to reach the milestone of 150 dismissals!
MS Dhoni Trivia: Dhoni's love for bikes is no secret but did you know that he owns a Confederate Hellcat X132, a super-exclusive bike from Confederate motors. What makes it interesting is that just about 100 of these bikes were manufactured and Mahi is the only one to own it in entire Southeast Asia.
Most Catches in IPL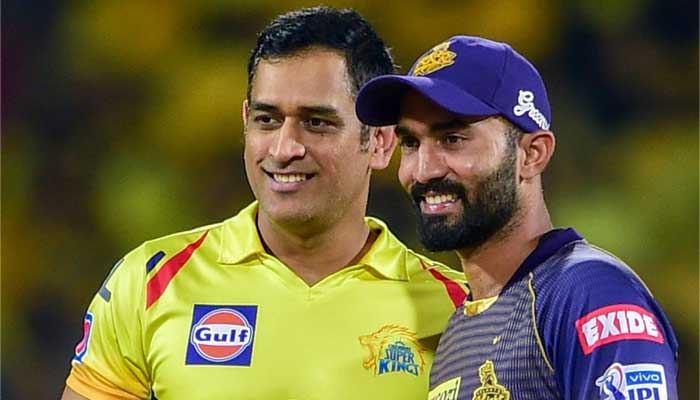 Another record waiting to be broken this season is the number of catches in IPL! The current record holder is Suresh Raina, with 102 catches, followed by Dinesh Karthik (101) and MS Dhoni (95). Who do you think will be the record holder post this season? Let us know in the comments below!

Dinesh Karthik Trivia: Dinesh Karthik is married to Arjuna Awardee and Padm Shri Awardee Squash player Deepika Pallikal. Ironically, Deepika hates all cricketers (except Dinesh Karthik) because she believes they steal all the limelight and endorsements from other sportspersons.
9000 runs in T-20 cricket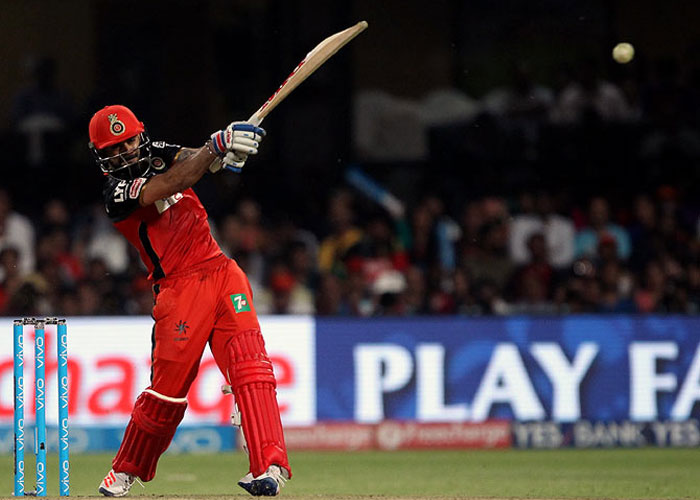 Currently on 8900 runs, our Indian team Captain, Virat Kohli is all set to become the first Indian to have a total of 9000 runs in T-20 cricket. On a side note, Virat Kohli can also extend his record and be the first player to score 800 runs against the three-time IPL cup holder team, Chennai Super Kings.
Virat Kohli Trivia: Virat's nickname is 'Cheeku'. He was given this name during his Ranji days by the former Delhi coach Ajit Chaudhary.
Most 100s scored in IPL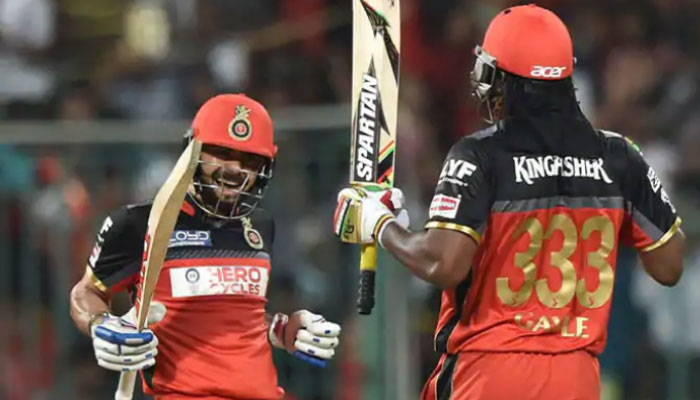 This record is almost about to be extended/ broken in IPL 2020 with close competition between Chris Gayle (6 centuries), Virat Kohli (5 centuries), David Warner (4 centuries) and Shane Watson (4 centuries). Who do you think will make it?

Chris Gayle Trivia: Believe it or not, none of the IPL franchise bid for Chris Gayle, during the IPL auctions 2011 in the first round.
6000 runs in IPL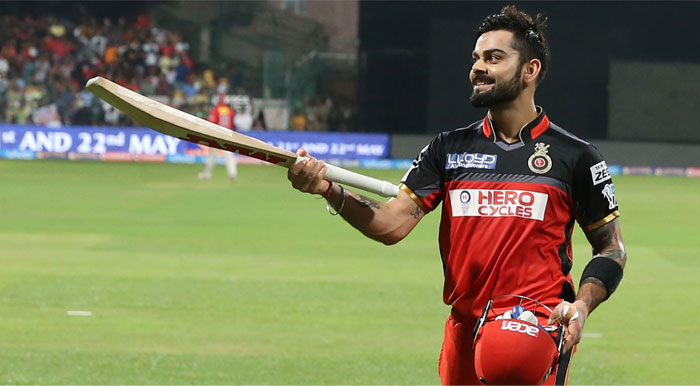 With 5412 runs at 37.84, RCB's Virat Kohli is the highest run-scorer in the history of IPL. With just 588 more runs, Capt. Kohli is all set to become the first-ever player to touch the 6000 run mark in IPL history.
Virat Kohli Trivia: He's not just a batsman. Did you know that Virat has replaced MS Dhoni as a wicket-keeper twice? Well, now you do.
Highest wicket-taking spinner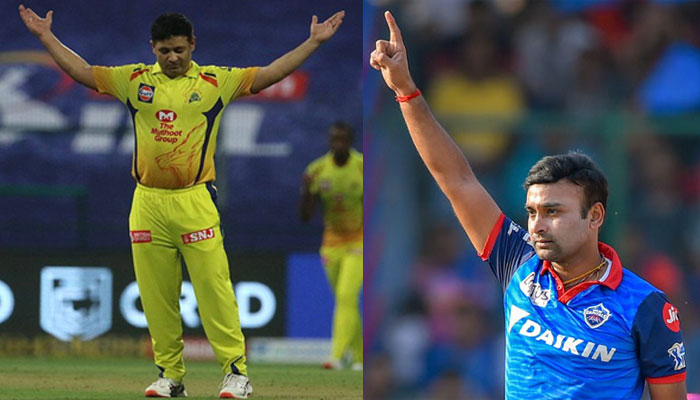 Delhi Capital's Amit Mishra currently holds the record with 157 scalps. The leg spinner is followed by CSK's Harbhajan Singh and Piyush Chawla with 150 scalps each. It's just a matter of time that the record is extended/ broken, who do you think will be the most successful spinner in IPL history post this season?
Amit Mishra Trivia: On 17 April 2013 Amit Mishra became the first player in the history of IPL to take three hat-tricks. His hat-tricks came in 2008, 2011 and 2013.
Dwayne Bravo's Allrounder Record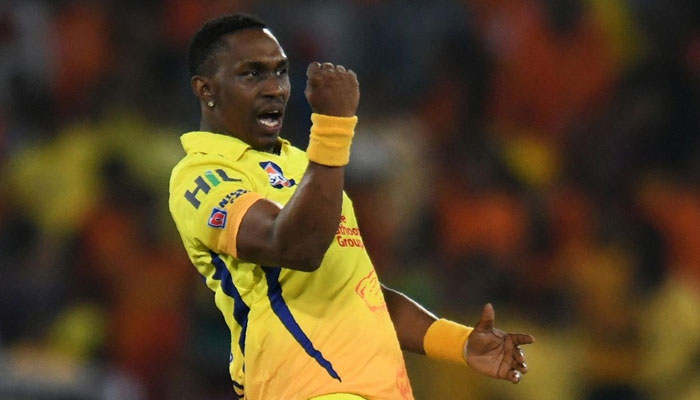 With 1483 runs and 147 wickets already under his belt, Dwayne Bravo is already one of the most valuable all-rounders in the IPL. The right-handed allrounder is playing for CSK in IPL2020 and is just short of 17 runs and 3 wickets to achieve the remarkable feat of being an allrounder with 1500 runs and 150 wickets to his credit.
Dwayne "DJ" Bravo Trivia: Not only is he a complete entertainer on the field, but Bravo is also a real performer and has sung many songs. He has also sung a song by the name of "Helicopter 7" to wish Happy Birthday to MS Dhoni. Check out the "Helicopter Song" here.
Maximum IPL titles
Last but certainly not least, Mumbai Indians have won the most IPL titles (4) to date closely followed by Chennai Super Kings (3).
Will #MI be able to create a new record by winning their 5th IPL title or will #CSK match their record with another win or will it be some other team that will trump others to pick the trophy? Let us know what do you think.