Owing a car is a joy but it has its own share of issues. It is just like a love-hate relationship. Every car owner wishes to keep their car clean and good as new both from outside and inside but all these activities require time and money. Maintenance is one aspect but dented gates, cracked windshield, spilled food and drinks are endless mental pressure. Simple car hacks might save you from a lot of stress.
According to a study, on average we spend around 90 minutes a day in a car. There are times when we do not mind spending a lot of money on a problem that could have been solved at home using very simple hacks. Common household items come in handy to minimize the annoyance caused by these problems.
Here are some very simple car hacks that you can use to save money and time while making your car experience more enjoyable.
Soda To Clean Battery Terminals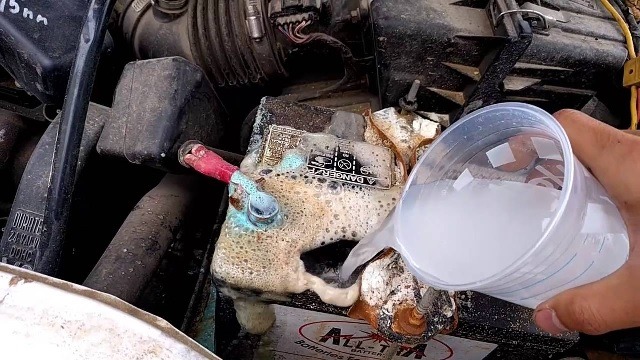 Those corroded battery terminals look ugly and they do harm to your car battery as well. Use baking soda mixed in water to clean the corrosion. If you are traveling and soda isn't available you can try coke as well for removing the clog. And don't forget to turn the engine off before you start cleaning up.
Toothpaste For Headlights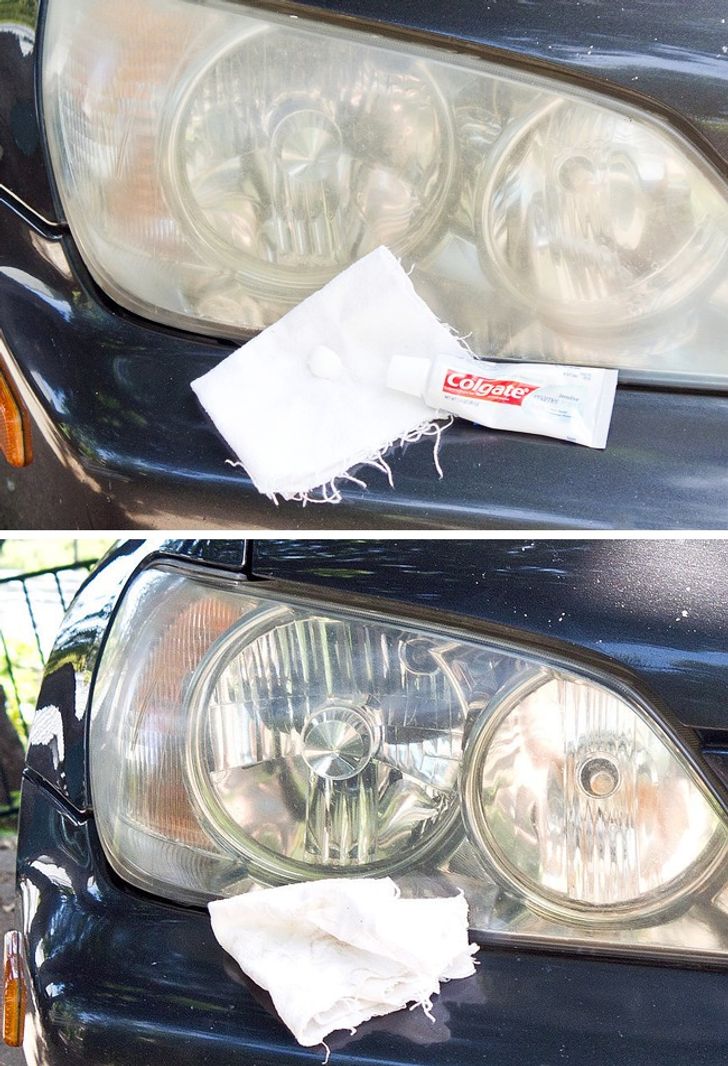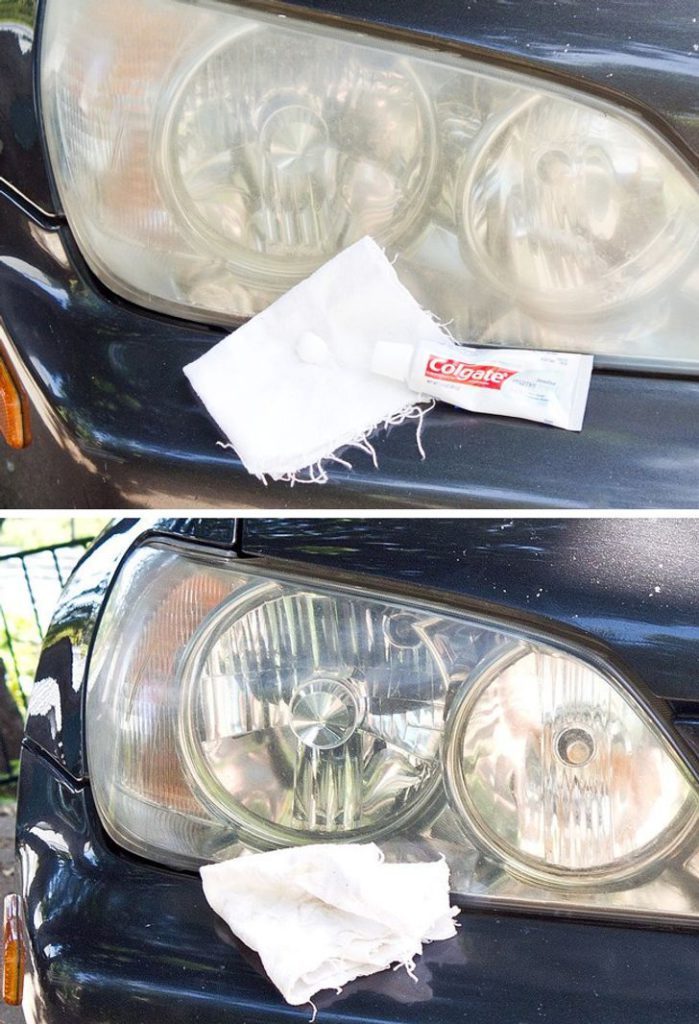 Due to regular wear and tear a yellow plaque or a foggy glaze covers the headlight. This can be removed by using any regular toothpaste. You need to put some toothpaste on the lights, spread it evenly using a cloth or a sponge and rub it off after some time with a clean cloth or sponge. This will remove the glaze and the lights will as good as new.
Plunger For Dents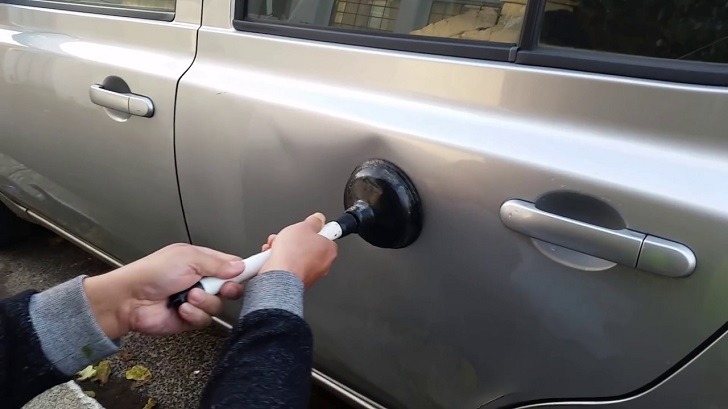 This trick is still a golden one. If there is a small dent and you do not wish to pay a hefty amount to get it removed use this trick. Just place a plunger on the dent and pull it. In no time you will see your car was as good as new.
Conditioner For Shine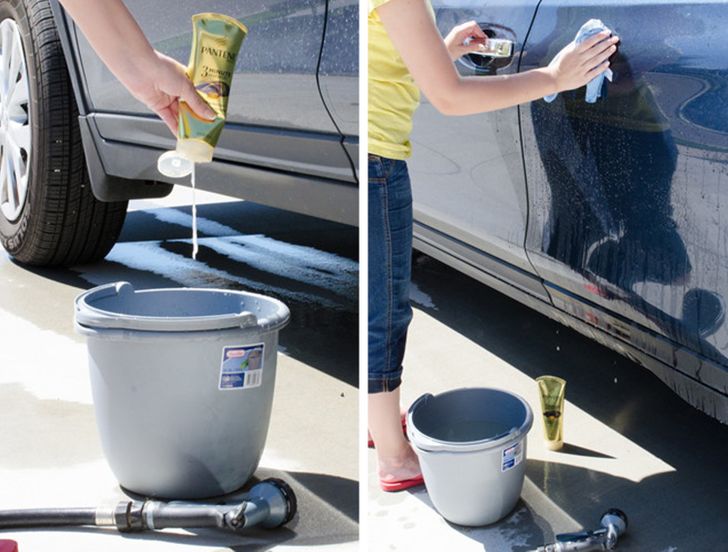 We all get our car washed and waxed regularly to maintain its color and shine. You can add any regular hair conditioner to water before washing your car to get the same shine as wax. Most hair conditioners contain lanolin a kind of wax that makes your car shine too.
Hair Balm For Rainy Days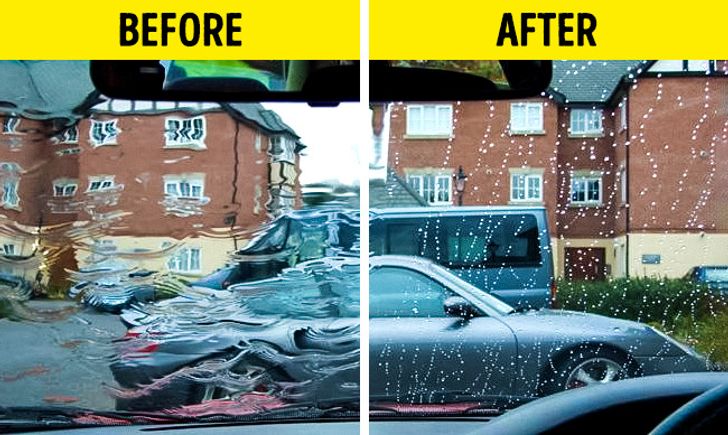 Anti-rain coating on the windscreen might cost a good sum of money. You can easily replace these with a hair balm. Just apply some hair balm on the windscreen and wash it off. Hair balm will help in rain droplets to slide off real quickly. Try it out.
Nail Polish For Windscreen Cracks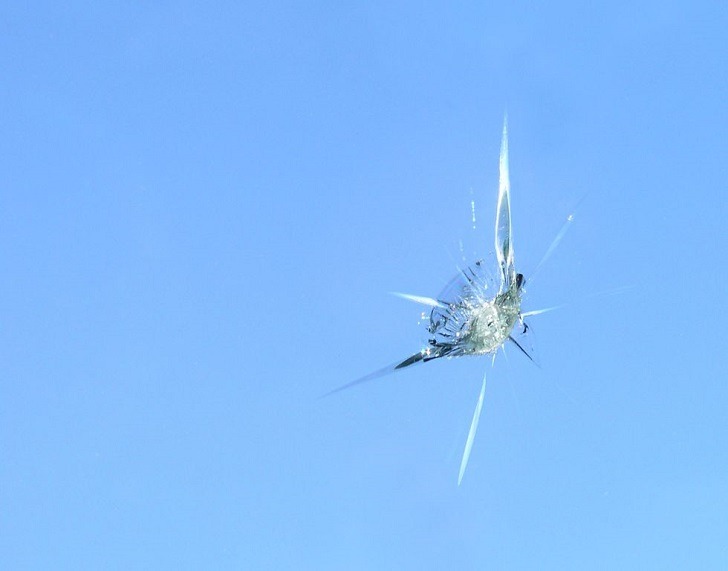 After driving your vehicle for numerous kilometers sometimes a small stone or road debris can leave your windscreen chipped and cracked. These cracks can then grow and then you are forced to change the entire glass, which is expensive.
You can use clear nail polish to fill the crack with a thin layer. Let the nail polish dry itself. This will help to prevent the crack from growing, saving you a lot of money to change the entire glass. Do not worry about the nail polish, it will not be visible after it dries out.
Shoe Organizer For Cleaner Interior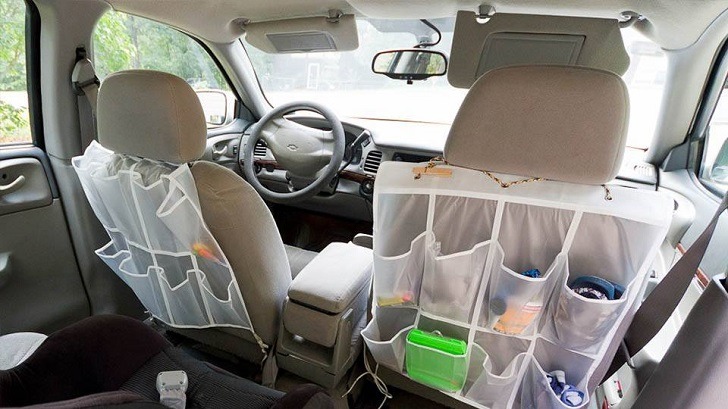 This one is quite popular and very effective for a long journey. You can use a shoe organizer tied to the front seat to keep various items that you may require while on a journey without creating a mess.
Tray For Convenience
We all love to eat while driving but this habit has its challenges. You can use a tray like this to keep your food and drinks to avoid any spillover.
Paper Clip As Phone Holder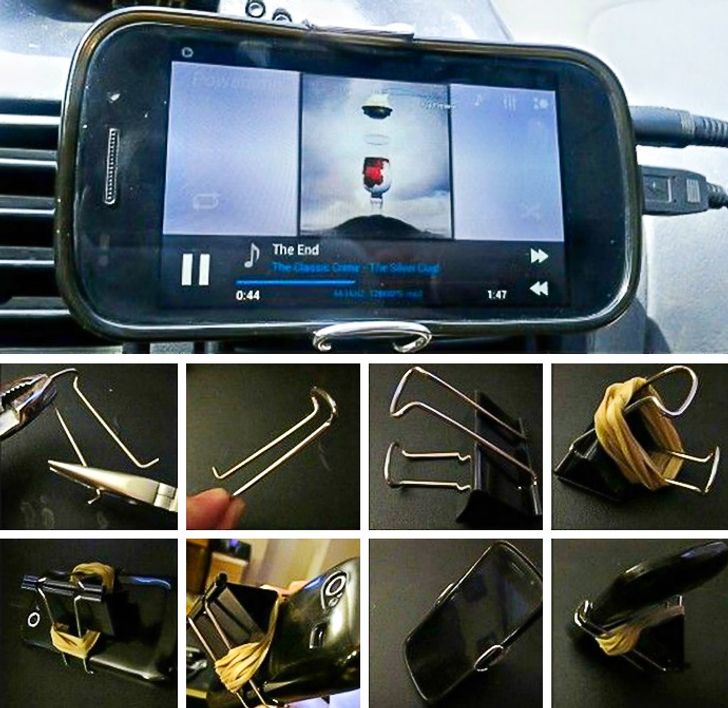 Though not a very aesthetic hack, it will do the job just fine when in need. You can use any regular paper clip to hold your phone when you require urgent GPS navigation without holding the phone in hand.
Candy Container For Coins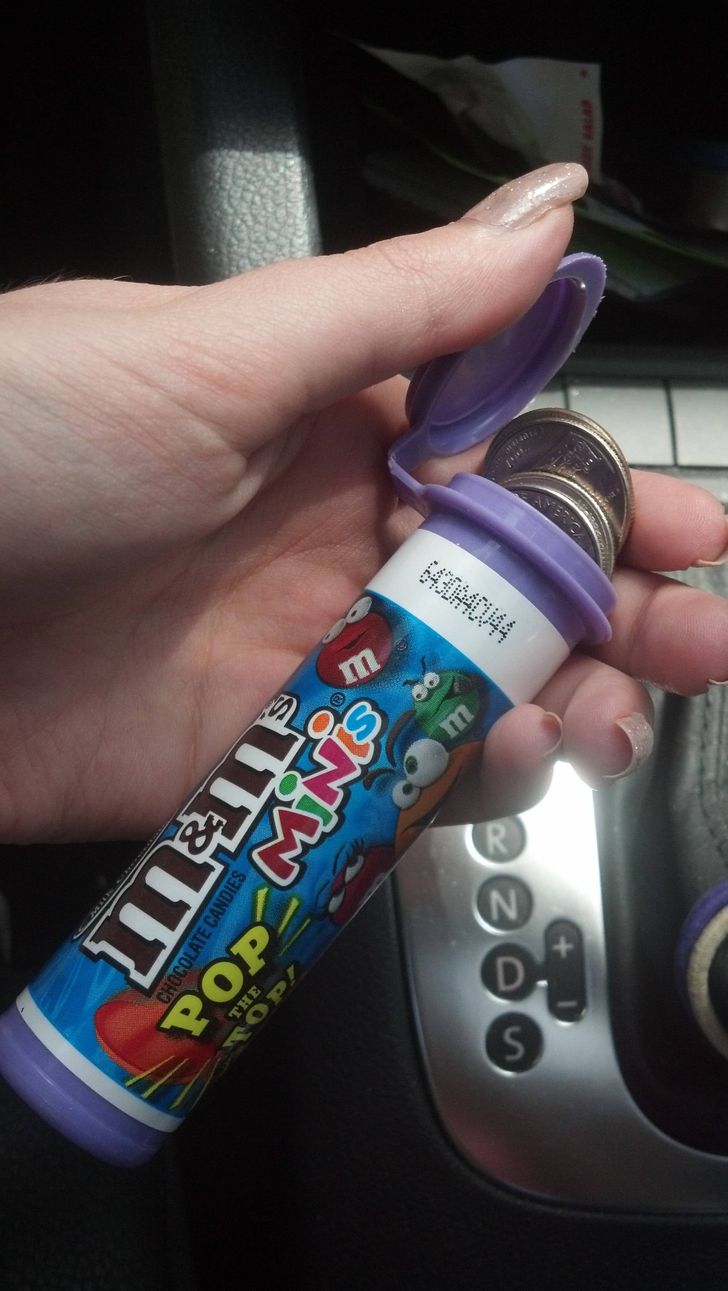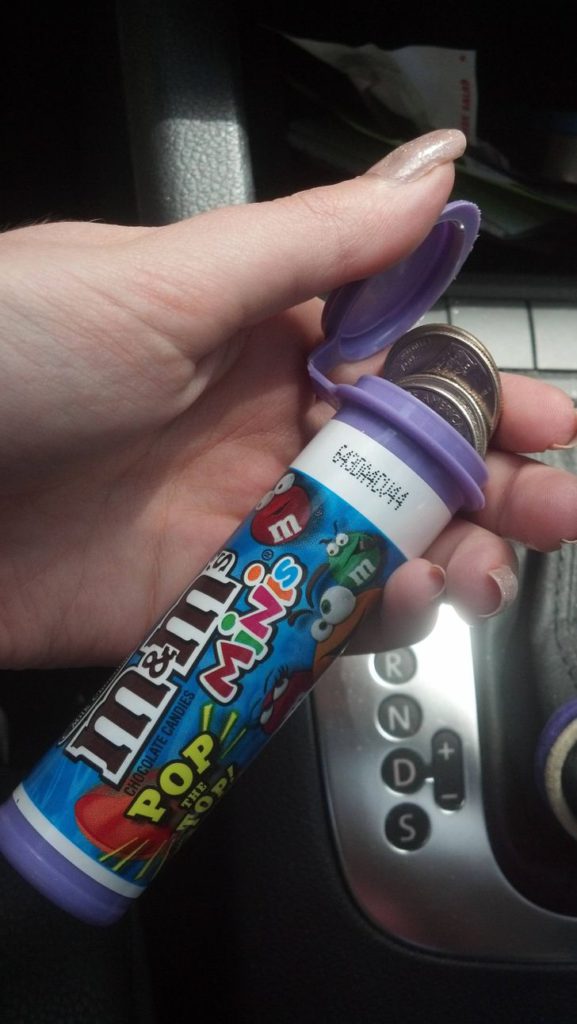 We all need coins at different locations and times. It is always difficult to find the right amount just when you need it. But not after you have used a candy container to store all your pennies. It also avoids the jingling noise that loose coins make all the time.
Old Socks For Cleaning Cup Holders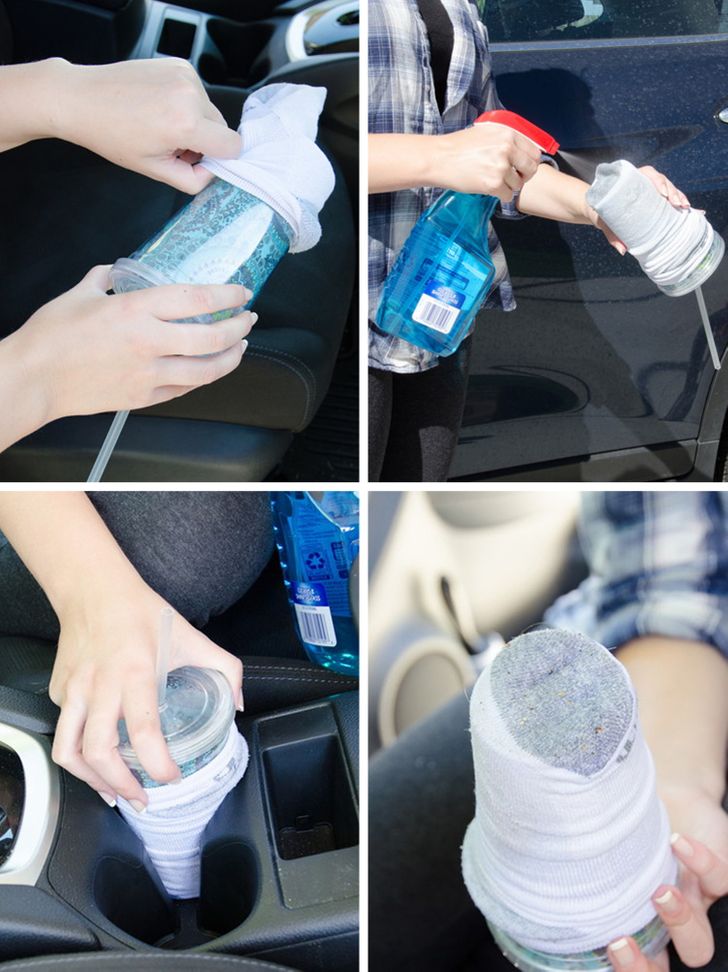 To clean the cup holders just put a cup in a sock and spray some glass cleaner over the sock. One of the simplest yet very effective hack.
The Small Arrow Next To The Gas Tank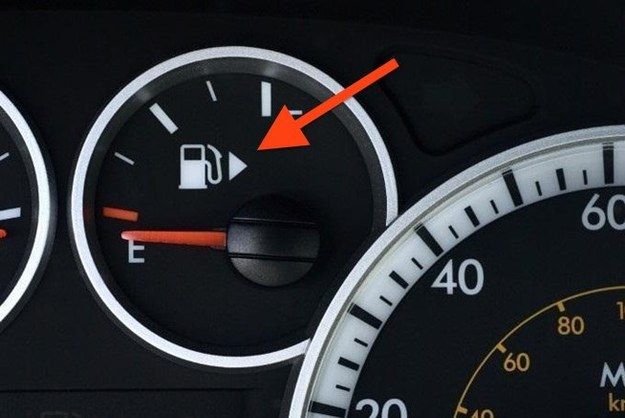 Well, this is more of a tip than a hack but it's worth a mention as most of us don't really know what that arrow on the gas tank indicates. The arrow shows which side of your car is the tank's cap.
So next time you borrow a car from a friend, or rent a car and need to refuel the tank, you can look at the little arrow there to know which side is the cap for the gas tank.