Seemingly unbreakable records in IPL
The famous American athlete Mark Spitz once said, "Life is true to form; records are meant to be broken." However, there are some records that are so incredibly tall that they seem almost unbreakable, especially when it comes to sports. There is no platform better than IPL when it comes to making or breaking records. There are so many good and bad performances that we have quite a few seemingly unbreakable records in IPL.
If you are thinking we are just talking about highest runs, most wickets, most boundaries, highest total, etc then you are wrong. There are also records of such bad performances that probably can't be repeated even if one tries wilfully. So let's have a look at these records that seem so difficult to break in IPL 2021 and probably in later seasons as well.
Biggest Six ever (125m)
You guessed it already but it isn't Chris Gayle. If you talk about any kind of record related to sixes in IPL then it will be owned by Chris Gayle. However, this record for the longest six goes to Albie Morkel. In the very first season of IPL, in the year 2008, Albie Morkel hit Pragyan Ojha for a 125-meter six. This is the mother of all IPL records as it created in the first season and has remained unbeaten since.
Surprisingly, big hitters like Dhoni and Gayle don't feature even at no.2 or no.3 in this list. Praveen Kumar (KXIP) came the closest to Morkel's record by punishing Lasith Malinga with a 124-meters six in the 2011 season of IPL. In the same season and from the same team, Adam Gilchrist (KXIP) also sent Charl Langeveldt's (RCB) ball 124 meters away earning him the third spot. Robin Uthappa sits at the 4th spot with a 120-meters six and then comes Chris Gayle at 5th spot with 119 meters.
Most runs scored in a season (973)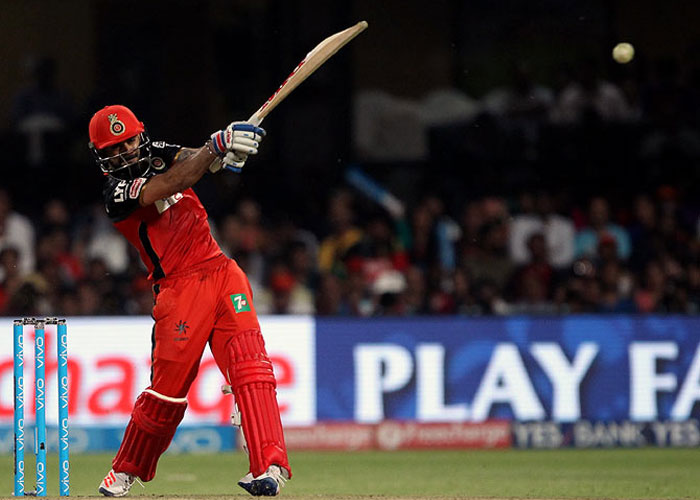 This time you are right if you thought it is Virat Kohli. He amassed a total of 973 runs in 16 innings in IPL 2016. Even Kohli hasn't been able to come anywhere close to his own record ever since. What was most remarkable about this record was that he hit 4 centuries and 7 half-centuries to reach this figure. He also hit 38 sixes and 83 boundaries to make this record possible.
The closest someone has ever come to this record is David Warner who scored 848 runs in the same season playing for Sunrisers Hyderabad. However, he took an extra inning to reach that total. Kane Williamson (Sunrisers Hyderabad) sits at the third spot with a total of 735 runs in the 2018 edition of the tournament.
Most Dot Balls bowled in a season (211)
Considering how aggressive the IPL batting is, this record is probably the hardest to break. Dale Steyn (SRH) made the batsmen cringe for runs as he bowled 211 dot bowls in 17 matches of the IPL 2013 season. For the next 7 years, the record has been elusive to all other bowlers and it looks unlikely that anyone will break it in 2021 either.
Deepak Chahar (CSK) came the closest to this number in 2019 but, at 190 dot balls, he still was short by a massive difference of 21 dot balls.
Lowest team total ever (49)
Virat Kohli is a great performer but when it comes to the captaincy in IPL he's not been able to win even a single title for his team. Not just that, as a captain he also holds the notorious record of the lowest team total ever. RCB was thrashed by KKR in 2017 at Eden Gardens, the home ground of KKR.
Despite a poor performance from RCB, no one expected the entire batting line-up to wind up for just 49 runs. For the sake of good cricket, we hope that this record is never broken.
We hope you liked these interesting facts about seemingly unbreakable records in IPL. Do let us know in the comments below if you want us to add any other records.