Now, this is called trolling. India vs Pakistan.
India – Pakistan cricket rivalry is not just the biggest rivalry, it is probably as big as the game of cricket itself. The competitive spirit between Australia and England is commendable but it lacks the adrenaline rush that an India vs. Pak match creates irrespective of the format, tournament or level of the match.

The credit of keeping the passion alive for decades definitely goes to players of both the teams for their aggressive game and never-say-die spirit till the last ball of the match.

There is, however, a new arena of competition now – Memes. Memers from both the countries become super active during the cricket matches and it just escalates the emotions to a whole new level – with a tinge of humour. Here are some of the memes for you to enjoy!
Whenever Someone Says "Aakhri Plate Biryani ki Bachi Hai aa jaao.."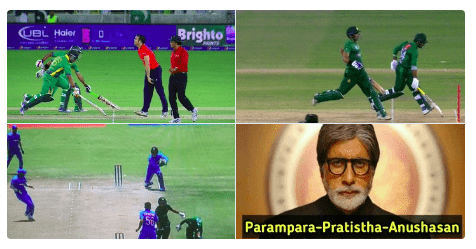 The time when Sarfaraz was leading Pakistan a Pakistani fan wrote, after Pakistan lost the match, "After my death I want Sarfaraz to lower me into my grave so that he can let me down one last time."

Sarfaraz leading from the front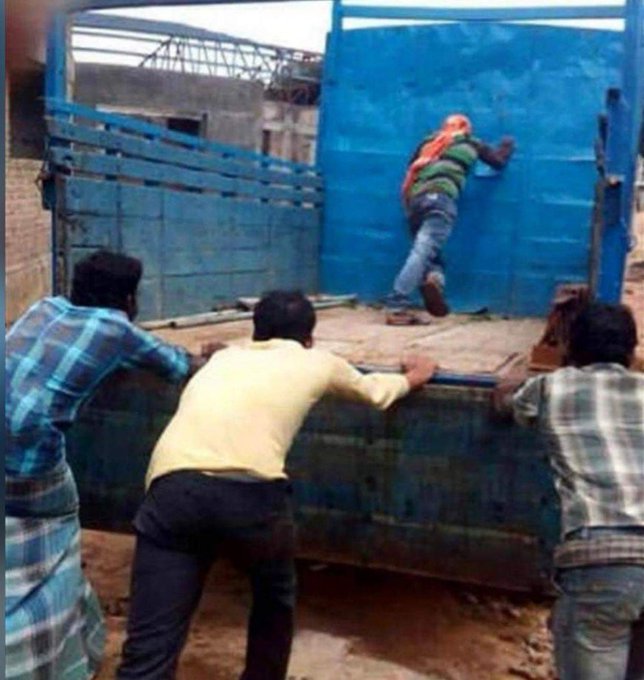 A Pak guy once tried to pull Indians down by using Google search and posted a screenshot of Google autocomplete search suggestions. Needless to say that there wasn't anything good about India in those suggestions.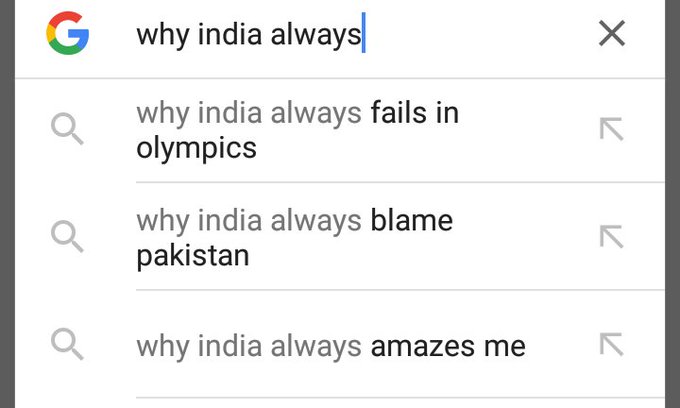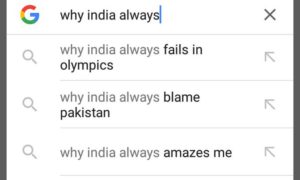 Soon enough, Indians gave him a taste of his own medicine and posted similar search suggestions from Google for searches made for Pakistan.


… and it went on for a while 🙂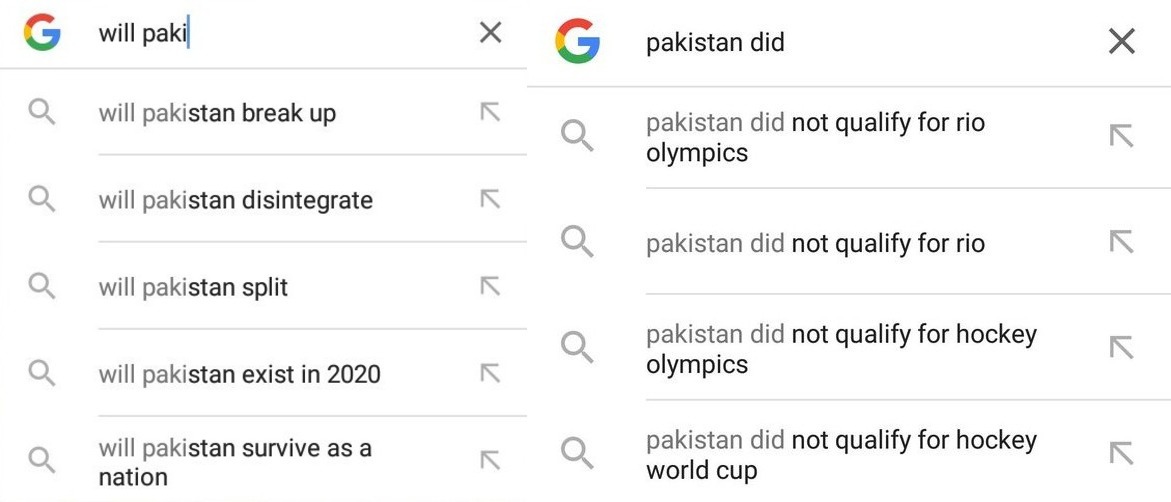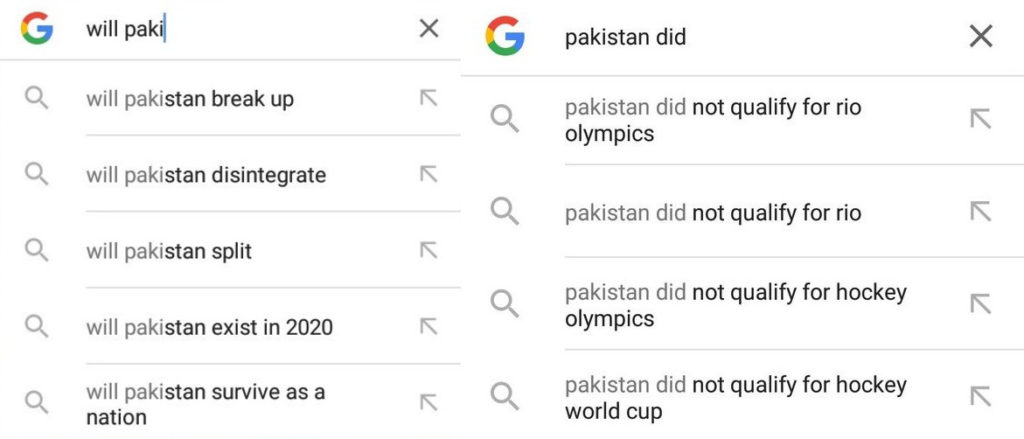 Till someone posted this screenshot for an 'Honest' search on Google. It is true, we tried it ourselves and maybe you should try it too. Thanks Google 😀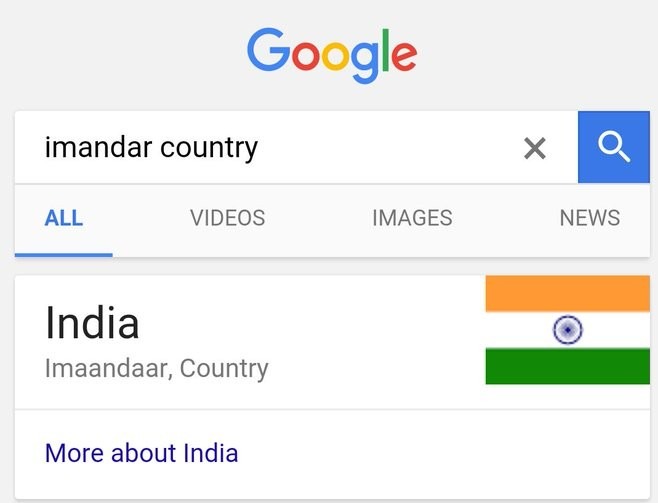 The rivalry on the internet is as thick as the one on the ground and these tweets say it all.
…and amidst such heat, one can never relax. One shouldn't; mustn't or else…
Even celebrities aren't able to resist themselves from indulging in the act. The most brutal though was 'Dada', ex-captain, who commented upon Pakistani fan's ability to afford a match-ticket on live commentary during India-Pak World Cup final match at Old Trafford on 16 June, 2019.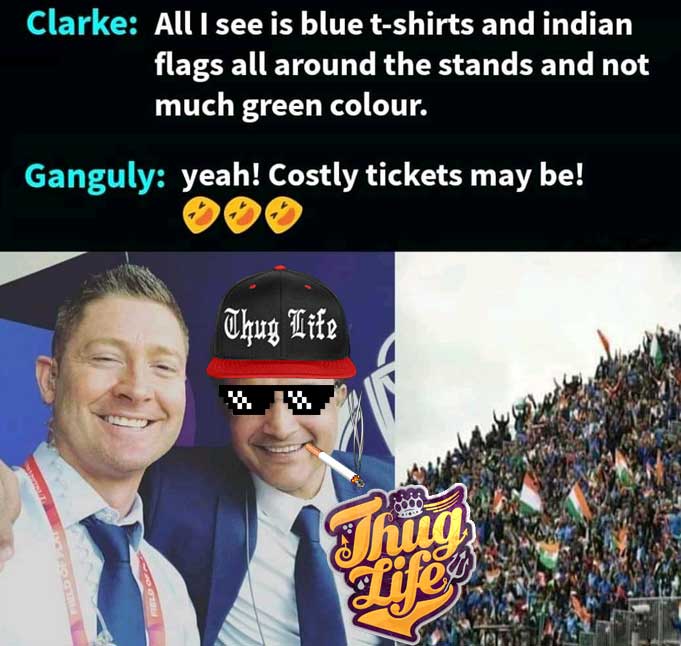 But Indian's aren't the only ones trolling Pakistani cricket team, the frustrated Pakistani cricket fans probably do a better job. Here are a few of the tweets from Pakistan fans who felt compelled to express their feelings after Pakistan lost a match to India.

Imran Khan for you people 😀
The emotions of loyal fans start flowing right after losing the first wicket or getting hit for a few boundaries in the initial overs.
Breaking TVs after losing a match has become some kind of a ritual in Pakistan and that reflects in their tweets as well.
Savage indeed…
And we saved the best one for the last… after Pakistan's defeat in Old Trafford the Pakistani fans were very emotional and one of the fans, Momin Saqib, didn't hide his feelings in front of the camera. His emotional speech about how the situation changed abruptly after 119 runs soon went viral and so did his expression "hit me, hit me". Indians too loved the guy and were sympathetic towards him.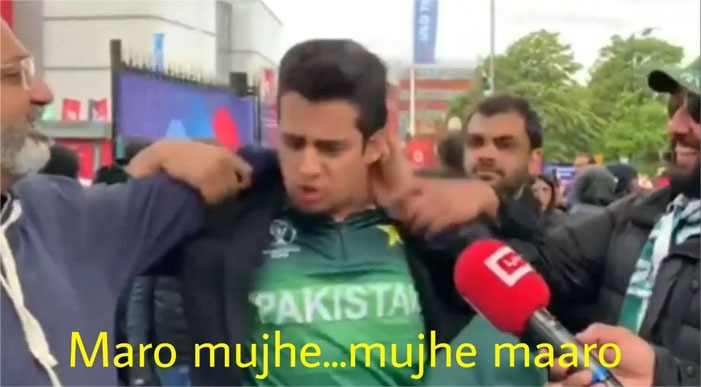 Watch the full video of Mom Saqib's speech here.
Keep coming back to Piccle, we keep posting more on Cricket!