Differences between PUBG and Free Fire
Gamers have consistently been enamoured with new and progressed games, and PUBG mobile was the absolute first game that gave them what they needed. PUBG was delivered in 2017 and became one of the most trending games all around the globe. Soon, the greatest contender of PUBG appeared on the scene – Garena Free Fire. Although Free Fire offered gamers, arguably, a superior experience of advanced graphics and speed, here are all the differences between PUBG and Free Fire.
PUBG is known as one of the authoritative goliaths of the Battle Royale scene, and large numbers of the big Battle Royale titles that followed have utilized PUBG as an outline for their success. Garena Free Fire is also a Battle Royale game – a genre that has got the Indian gamers hooked on to.
PUBG Mobile VS Free Fire
Downloads
PUBG Mobile is downloaded by 500 Million+ downloads (an additional 50M+ for Battlegrounds Mobile India) whereas Free Fire has over 1 Billion+ downloads on Appstore and Google Play. There is a stark difference when it comes to the popularity of both games. Not just that, the game size of PUBG mobile is relatively more than that of Free Fire.
Gameplay Modes
PUBG Mobile has much better and more gameplay modes accessible (Payload 2.0, Power Armor mode, and so forth), while Free Fire has lesser and restricted gameplay modes (Rampage 2.0, Clash Squad).
Graphics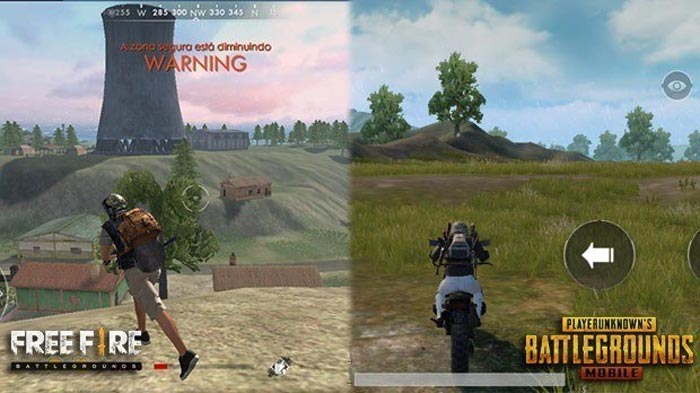 The graphics of PUBG Mobile are brilliant. PUBG purportedly was the first game to give reality-like graphics on mobile. It uses Unreal Engine with detailed textures, high contrast frames, and 60-90FPS frame rate support; which delivers very smooth and realistic graphics. A stable internet connection and 2GB memory are all it needs to run the game smoothly.
On the other hand, Free Fire can run even on low-end devices without any lag. It allows a 60FPS support along with colorful frames but with an arcade-styled approach. Also, the control of Free Fire is easy to use. Garena made a smart move to choose speed over graphic quality and it paid them off with higher adoption.
Characters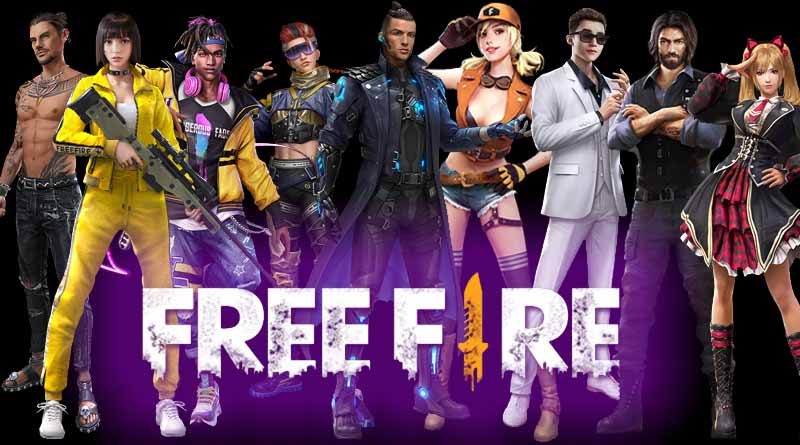 Free Fire offers multiple character options to choose from. The characters are regularly updated as well as added.  It also offers two free characters at the beginning of the game: Evo & Adam. As you spend the diamonds – the in-game currency, you can unlock the rest. Every character has its own special potential and can be upgraded by using it more often.
PUBG Mobile on the other hand doesn't offer as many character options are Free Fire. Although, the players are allowed to change their appearance in the game with character skins.
Gameplay Duration
The two titles have distinctive gameplay durations as well. Free Fire rounds last for 20 minutes, while PUBG Mobile needs no less than 30 minutes for a match to wrap up.
Battle Royale Mode
Free Fire is a fast-paced game. In this, there is a 50-player lobby that takes the drop at a smaller map trying to survive on a remote island and, because of that, a new survivor emerges within just 10-minutes of the play. The map is more modest and in this way, the match closes immediately than it ought to.
The Battle Royale mode in PUBG Mobile is pretty interesting. The players have to take the drop, gear up, and go for the hunt. There is one player who survives the classic battle out of 100 players and ends up in the game with a chicken dinner. The game offers many battlegrounds based on the size, day/night cycles, terrain, and weather. It also provides four maps: Erangel, Sanhok, Vikendi, and Miramar.
Vehicles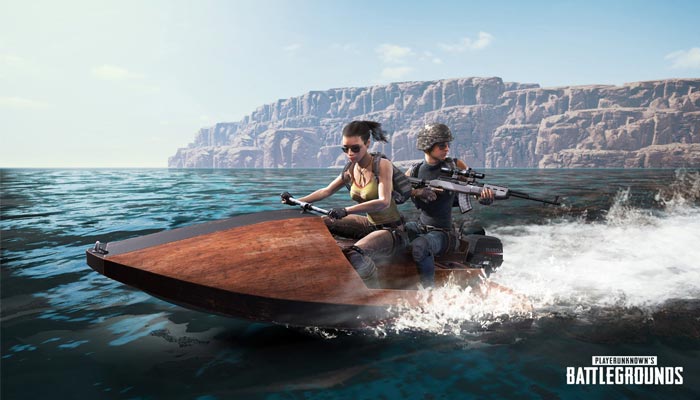 In both games, multiple vehicle options are provided to the users. However, PUBG mobile also offers transportation on water via boats and a significant collection of vehicles in comparison to Free Fire that offers users to choose between either a car or a motorcycle.
Difficulty Level
More players make the game intriguing. That is one reason behind the huge fan following of PUBG. It is confounding and requires a ton of concentration to play it. Multiple Player feature is a good way is a decent method to draw in the crowd yet it likewise makes it a troublesome game to play.
Free Fire is exceptionally simple to play when contrasted with PUBG. It is adaptable and comprehendible in an undeniable sort of way. It doesn't give headaches to its admirers.
Seamless Gaming
PUBG gameplay turns out to be slow when it gets loaded errors in-game processing. Since it is famous and has a lot of players, it requires steadiness. The most serious issue with PUBG is its frame distortion. After a few rounds of matches, the game begins to slack, which bothers gamers.
Free Fire gives smooth gameplay because of its easy-to-understand interface and frame performance. Limited players give it the benefit of becoming well known among the individuals who like to play smooth games.
Arsenal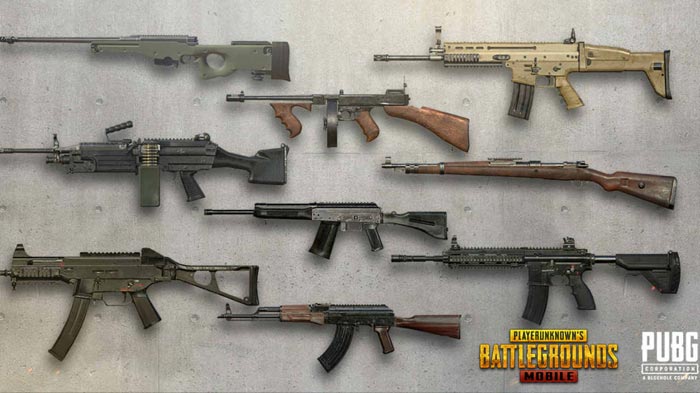 The PUBG and Free Fire offer a wide scope of guns to their players. Even though both have some normal weapons being used, most vary (Shotguns, SMGs, ARs). Every one of the guns in Free Fire and PUBG Mobile has different weapon details and affectability on the ground.
Both games follow similar standards: a group jumps from a plane into a battleground and battle it out until the very death.
Each game has a particular visual style and adds its own dash to the game, with PUBG feeling significantly more life-like, and Free Fire offering smoother gameplay and a superior gaming experience. You might want to check out PUBG Facts | 10 interesting facts for all gamers to know
Keep checking the Games section on Piccle for more interesting content. Do let us know in the comment section below, which of the two you like the most.
If you liked this, you will like our next post as well