4 reasons why China won't dare to start the India-China war!
The tension on the borders has been rising since the India-China clash in the Galwan river valley in May 2020. While China has been very aggressive in opening multiple fronts across the Leh Ladakh region and especially around the Pangong Lake, India has stood firm against China and has given a befitting reply to Chinese aggression at every stage.

Indian reaction has put Chinese leadership in a quandary and they are conflicted between backing down or increasing their aggression. The current Chinese aggression seems to be a natural extension of their policy of territorial expansion by claiming lands from neighboring countries, however, there is more to it than what meets the eye. Here are the top 4 reasons in the backdrop of these events that tell us why China won't be able to wage a war on India.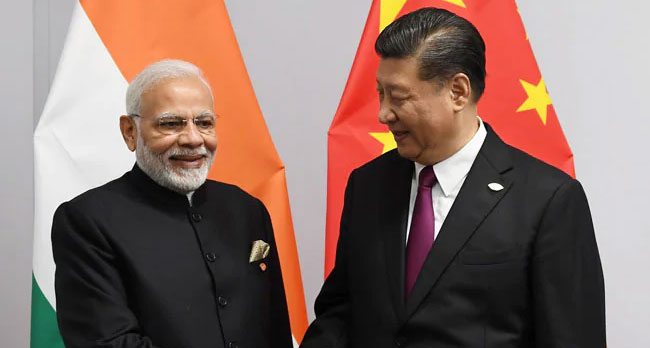 A lot of us already understand that the military clashes and continued conflict are a distraction created by the Chinese President Xi Jinping to retain his popularity within his country. It is true that his popularity was severely dented in China due to his inability to control the spread of Covid-19 and for several other factors including the economic challenges facing China and hence, it suited Xi Jinping to create a distraction large enough to make the entire country rally behind him to silence his political rivals. However, these points will make you realise why his hands are tied and he can't do anything more than just posturing to be aggressive.
1. India has successfully shown the world that China is the aggressor and not India
The peace graph in the South Asian region has been like a yoyo with China making claims on land of almost every neighbour country and then using its military and economic might to make them quietly agree to the illegal territorial claims. This tactic has worked for China even with India in the past, however, after the recent clashes, India has reached out to the International community and showed how China has made similar attempts with Vietnam and Malaysia in the South China Sea, Tibet, Nepal, Myanmar, Bhutan, Japan, Singapore, South Korea, Cambodia and a list that goes on and on up to 18 countries where China has made frivolous claims over land or sea of other countries.
India's strong reaction and deft international diplomacy have ensured that China is on a backfoot as the international community will come hard upon China in case of any attempt to attack the sovereignty of India.
2. The looming food crisis in China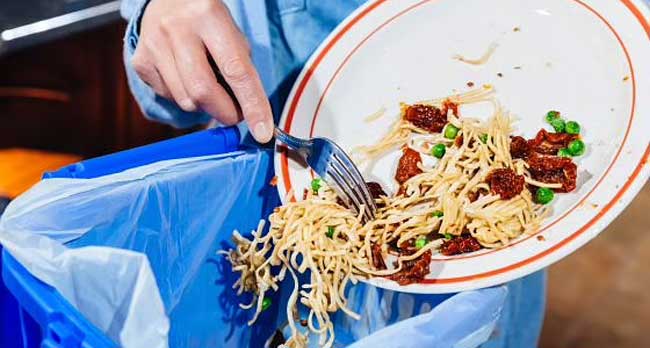 International experts have suggested that China is apparently going through a major food crisis. One of the most simplistic indicators is food inflation which has risen by 13.2 percent in 2020. Feeding 22 percent of the world population with just 10% of the arable land in the world is a major problem that China has to handle and the signs are not good for China amid the covid-19 pandemic.
The pork prices increased by 52.6% as compared to 2019 is another indicator of a shortage of grains and vegetables in the country. The same fact is also supported by a steep 22.7% jump in imports of food grain during the first half of 2020. Besides a low harvest, floods, African Swine Flu Fever and locust swarm attacks have resulted in the current food shortage.
As China struggles to feed its citizens it will be unwise of any ruling party to lead the country into an unnecessary and unabated war.
3. China ended up creating a coalition against itself
China's pugnacious approach to foreign affairs ranging from neighbours to threatening Australia and Japan or other conflicts with many other nations has resulted in the formation of a loose "Anti China" coalition amongst nations impacted by China's ambitious and often coercive (or hostage) diplomacy.

Whether it is QUAD (formed by India, US, Japan and Australia) or strengthening of Japan-Vietnam bilateral ties or the "Milk Tea Alliance" – an online initiative created by the citizens of Hongkong, Thailand and Taiwan to counter trolls controlled by Beijing, the world is coming together to fight against the Chinese Hegemony.
China, with its own actions, has polarised the world into Pro-China and Anti-China and there are not too many that can be counted on China's side, hence, in the event of China going into a war with India the number of natural allies will be far more than usual as they would want to end China's aggression for once and all.
4. Diminishing popularity of Xi Jinping within CCP and the country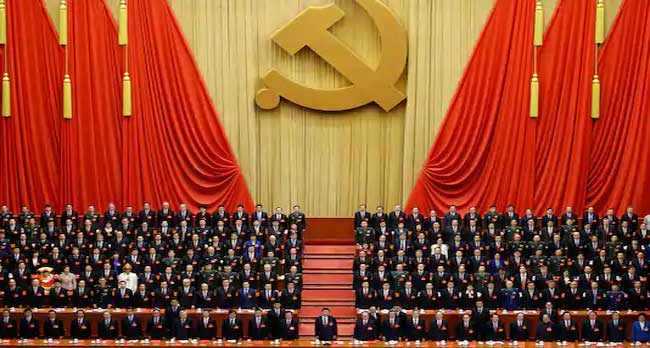 During the recent communist party conclave, Xi Jinping was able to use the platform to showcase only his achievements without talking about the failures on economic or covid-19 fronts. It was a big show that he put on to convince the senior cadres of the party that he is still in control and to let him continue. However, the conduct of Xi Jinping and the manner in which the conclave was conducted clearly reflected the pressure on him to bring the economy back on track to retain his position.
Xi Jinping is aware that there are powers who are silent right now due to the support he enjoys after creating border issues with India but he also knows that if there is a war then the economic condition will worsen and he will face massive resistance from within the party and from the citizens too.
Let us know if you have any more thoughts on why China and India won't be going to war!