Top online betting sites in India: Are they legal?
Betting comes naturally to humans. Be it amongst friends about who's going to top the class or amongst office colleagues about who's going to be late once again for the meeting. From a cup of coffee to a pack of cigarettes we are so used to betting in our daily lives. Things change dramatically though when it comes to real betting and when there is real money at stake. The boom in online betting sites in India has appealed to all of us at least once.
However, most of us are hesitant about betting as we are not sure if it is legal in India to place online bets. Read on to know all about the leading online betting sites in India and the legal status of online betting in India.
Is it legal to bet online in India?
Yes, online betting is legal in India. There are no national laws in the Indian constitution against online Indians engaging in online betting. The legality of betting is based on The Public Gaming Act of 1867, which has no mention of online betting. This is so because, at the time of writing the act and the amendments that happened later, the concept of online betting wasn't there. However, Indian legislators have made no effort of framing a law around or against online betting and therefore it remains a legal activity in India.
However, the states are free to decide on how they want to treat online betting and formulate their own laws. For example, the Sikkim government is trying to regulate online betting and thus legalise it.
Disclaimer: We are not legal experts and the information provided here is purely based on the research on the internet. The onus of verifying the veracity of this information from time to time is on the reader.
Top online betting sites in India
Now that we know that it is not illegal to place online bets in India, let take you through the top online betting websites in India. This carefully curated list of websites has only those websites mentioned here which allow Indian players to place bets and also accept INR as a currency for the deposits. Also, all these betting sites allow withdrawal in INR for Indian players.
Betway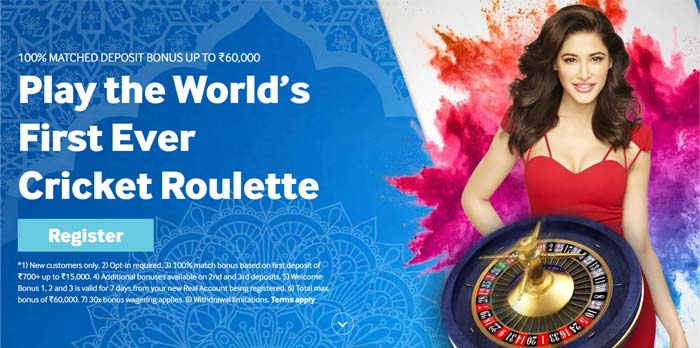 Betway is one of the top global online betting sites and quite deservingly so. More importantly, it is one of the best for Indian players who are beginners. Betway's user interface is very intuitive and offers a great experience to beginners as well as expert players. The user-friendly website has the best live betting platform in the world.
It also offers a wide range of Sports Betting (including cricket, soccer, rugby, tennis, etc), Casino, Bingo, Poker and Live Casino. It offers cricket roulette which is a unique feature.
Parimatch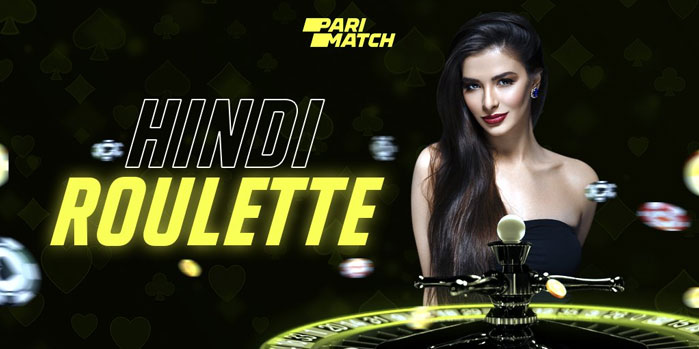 If you are a sports lover then Parimatch is the best betting site for you. Other than offering Casino, Poker, Blackjack and Roulette, Parimatch offers the widest range of sports betting options. It covers Cricket (including IPL betting), Football, Tennis, Table Tennis, Basketball, Volleyball, Ice Hockey, Soccer, Handball, Beach Volleyball, Boxing, MMA, Motor Sports, Baseball, Rugby and Water Polo.
What will make you love Parimatch is that it also has a whole Indian section for Indian players with very localised offerings. It even has a special Indian roulette and Hindi Baccarat. The name might sound Indian but it is a website based out of Cyprus, very well known internationally though.
Bet365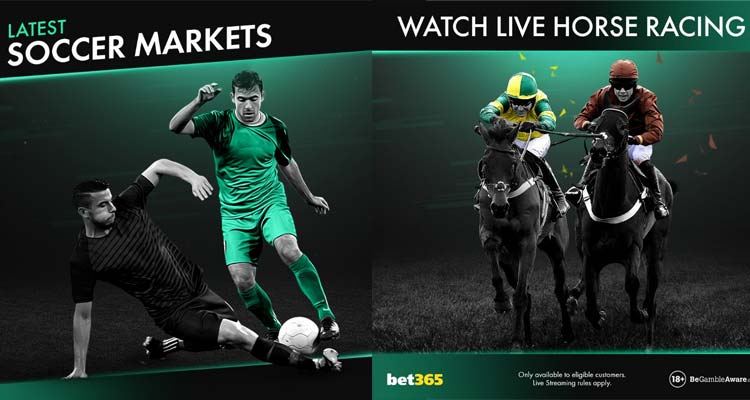 Bet365 is the world's most popular betting website. It is a 20 years old UK-based website and therefore they are pretty big on Cricket and that's a big reason why a lot of Indian players love Bet365. Their cricket menu is so vast that you might not get time to look at other options on the website. They offer bets on the winner of the match, toss-winner, draw, player of the match, most match fours/sixes, most runs scored, 1st over total runs, runs at fall of 1st wicket, highest opening partnership, etc.
It also offers live streaming of matches and live betting. Like Parimatch, they also have a wide range of sports to bet upon, however, they have an overall international appeal as compared to the focus on Indian players in the case of Parimatch.
Top 10 online betting sites in India
Other than the top 3 websites mentioned above, here's a list of top online betting sites in India. We have ranked them on the basis of our own experience and the user feedback about the websites from the internet.
| | | | |
| --- | --- | --- | --- |
| Rank | Website | Welcome Bonus | Advantage |
| 1 | Betway | 100% up to ₹10,000 | Great welcome offer and the most user friendly website. |
| 2 | Parimatch | 150% Up To ₹12,000 | Betting website known for it visual appeal. |
| 3 | Bet365 | Up to ₹4,000 Bet Credits | World's biggest betting brand with high credibility |
| 4 | 10 CRIC | 100% up to ₹20,000 | Sports betting site for Indian players |
| 5 | ComeOn | 100% up to ₹35,000 | An Indian website with great welcome bonus |
| 6 | Casumo | Bet ₹1,000 and Get a ₹3,000 Free Bet | Great welcome offer, best for casino experience. |
| 7 | Funbet | 100% up to ₹20,000 | Simple to use with great benefits for Indian players. |
| 8 | Dafabet | 170% up to ₹16,000 | Asia's no.1 betting website with India oriented content |
| 9 | 1xBet | ₹ 7,500 | International brand with great bets |
| 10 | 22Bet | ₹ 8,000 | Great website for cricketing and soccer bets |
We have used user experience, welcome bonus, and ease for Indian players, etc to rank these websites. The rankings are purely our take on the websites doesn't refer to any standard ranking. These should not be taken as an indication of the popularity, credibility or efficacy of these websites.
We shall soon be covering tips on how to choose the best website for yourself, things to keep in mind when betting online and other tips important to win on these online betting sites. Till then keep enjoying our other content and keep coming back to Piccle for more.
You may also like
Top 5 prediction apps for fantasy cricket fans